This weeks Music Monday is Bruno Mars who will be playing in London in October at the o2 Arena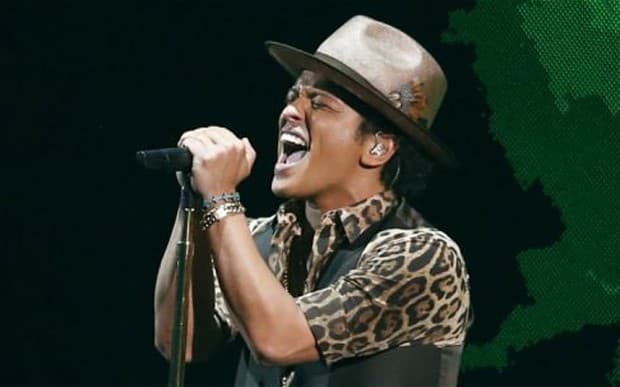 Bruno Mars popped up without warning singing the hook on B.o.B's 'Nothing on you' and proved his versatility on his 2010 debut ' Doo-Woops & Hooligans'.
Bruno Mars continues to surprise us with his latest album 'Unorthodox Jukebox'. His first single 'Locked out of heaven', (according to Billboard) , is Mar's best solo single to date.
http://www.youtube.com/watch?v=e-fA-gBCkj0
The 27-year old singer-songwriter-producer will also be performing at halftime of the Super Bowl February 2014.
http://www.youtube.com/watch?v=pCu1or4Kiio
Bruno Mars had his first five No.1 hits on the 'Hot 100' chart faster than any male recording artist since Elvis Presley.