This week Music Monday is dedicated to the star-man himself, David Bowie. We'd like to wish him a Happy Birthday and we hope he enjoyed his 65th birthday yesterday. We love him not only because he is a hero of 20th century pop music, influencing many modern day performers, but also because he is a complete style icon for both men and women. His distinctive yet chameleon like style has influenced everyone from Kate Moss on the front cover of Vogue…
…to designers like Jean Paul Gaultier, whose SS11 catwalk show in Paris had a distinctive Ziggy Stardust feel to it.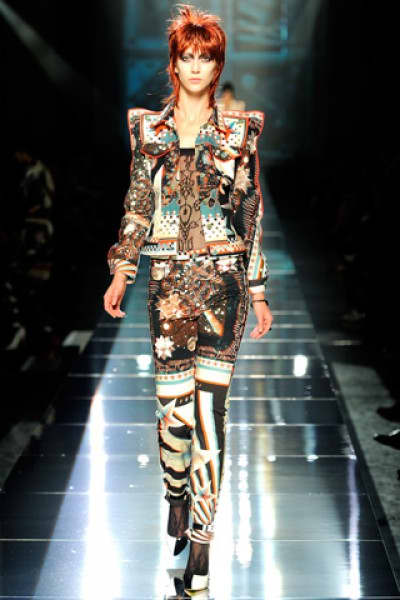 We have picked his classic 1971 track Life on Mars? as our Music Monday. Happy Birthday Bowie!
http://www.youtube.com/watch?v=v--IqqusnNQ&ob=av3e
Enjoy Xx