There was a lot happening on the X Factor this past weekend, but the music wasn't the only thing that had our attention. Tulisa Contostavlos, the young singer/songwriter and new member of the judging panel was wearing Wolf & Badger designers almost from head to toe throughout the show!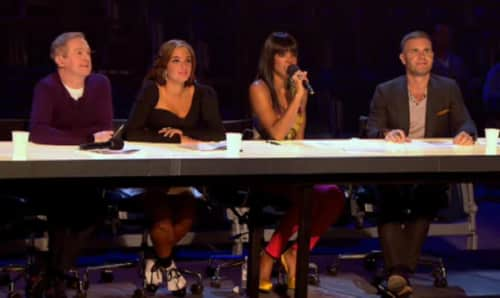 Her chic black top is a design from Turkish label Kith & Kin, who create individual pieces with the confident woman in mind- we can see why Tulisa chose it! The asymmetrical shoulders and sweetheart neckline are well-tailored yet feminine, and the exposed side zip adds an unexpected touch. We like that she opted for earrings in favour of a bare neck to show off the silhouette.
Throughout the show while she's anticipating the next singer, looking unsure about a contestant, or offering feedback, her eye-catching shoes are hard to miss! These are by a designer label we previously stocked in our boutique called Cicci Cocco. The unique heels combine black, white and taupe coloured leather with a white leather fringe on the upper, topped off with a pretty satin bow. Tulisa has paired them with mid-length black socks, and we approve!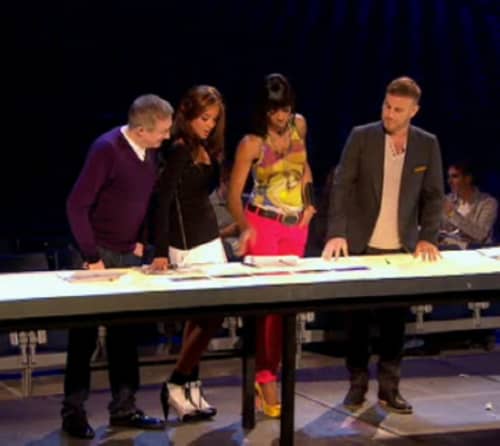 During the flashback of a previous episode, we couldn't help but notice another of our previous designers, La Bante, who created the striking gold collar necklace Tulisa wears here. It's the perfect complement to her peaked-shoulder top and makes quite a statement!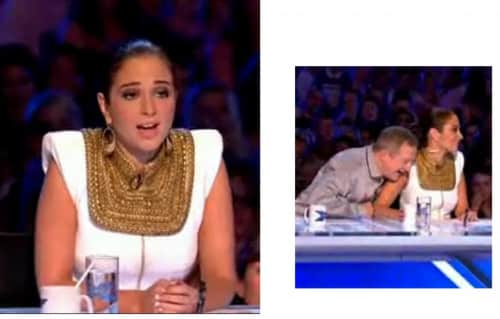 Stylists come into our shop on a daily basis to borrow pieces, and we are so excited when we finally see where they end up, especially on television!
So while we may not always agree with the judges' decisions on the show, we can all agree that Tulisa looks amazing in her outfits inspired (and contributed) by Wolf & Badger!
Kith & Kin is currently available in the Wolf & Badger boutique.