# 1 - Learn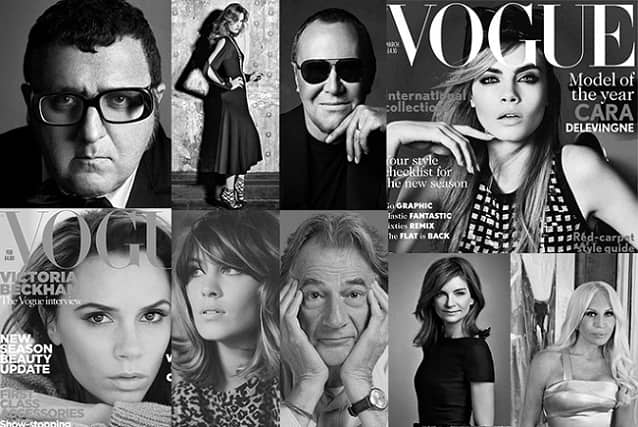 What: Vogue Festival
Where: Southbank Centre
When: Sat 27th and Sun 28th
Why: The most glamorous of festivals hits London again this weekend. The Vogue Festival, which takes place at the Southbank Centre, celebrates all things fashion with a host of talks, workshops and activities. From finding out what happens behind the scenes at a Vogue magazine shoot to hearing Britains most talented young designers talk about what it takes to start your own label, there is something for everyone. The festival also has make-up demonstrations and a braid bar, so there is plenty to keep you occupied between talks...
# 2 - Drink
What: The London Coffee Festival
Where: The Old Truman Brewery
When: Until 28th April
Why: The ultimate event for coffee lovers, the London Coffee Festival is the UK's largest coffee and artisan food event and is a celebration of London's vibrant and bustling coffee culture. The festival features demonstrations, seminars, live music and most importantly, tastings. There are also street food stalls selling some of the finest food from around the world.
# 3 - Shop
What: Trunk Shows
Where: Wolf & Badger, Notting Hill and Dover Street
When: Saturday 12 - 6pm
Why: It's a busy weekend at the Wolf & Badger stores, with trunk shows being hosted in both our Notting Hill and Dover Street boutiques on Saturday afternoon.
Womenswear designer Tassel Ying will be hosting a trunk show in Dover Street. Tassel Ying, a women's knitwear brand launched in 2008 by designer and consultant Chen Ying Design. It is inspired by life and travelling experiences taken from places as diverse as Tibet to Europe. The brand aims to create cutting edge knitwear pieces, interpreting the fusion of world culture between folk to urban, east to west. All pieces are made using cutting edge CAD knitting technologies.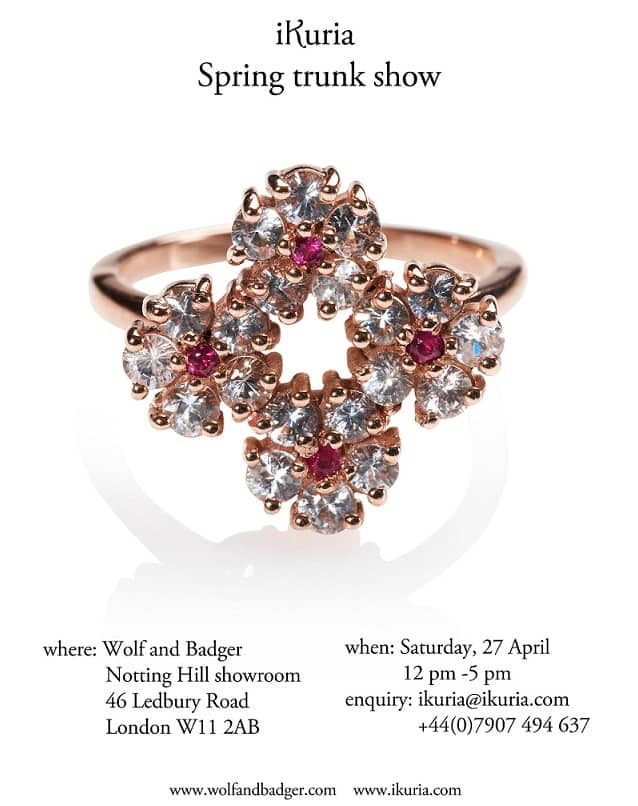 In Notting Hill, Jewellery designer Ikuko is hosting her Spring trunk show. Having worked as a journalist in financial capitals of Tokyo and London, Ikuko set up iKuria to create fine jewellery for for women to wear with often corporate work uniforms. Her jewellery is subtle luxury to wear every day, adding confidence, elegance and sparkle to the wearer All pieces are made in London by highly skilled artisans.