# 1 – Eat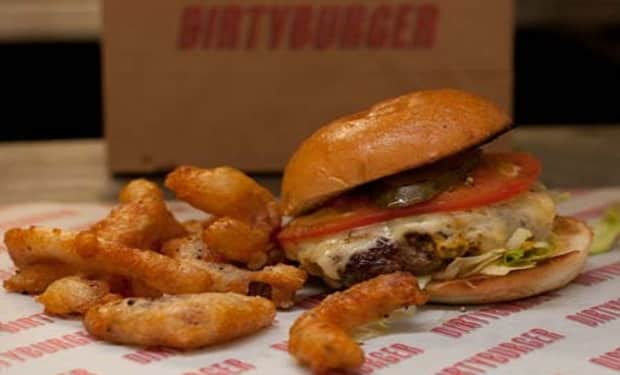 What: Dirty Burger
Where: Round The Back of Pizza East and Chicken Shop, 79 Highgate Road, North West London, NW5 1TL
When: Opened Wednesday, 22 August 2012 (7am-12.30am)
Why: Eating delicious burgers in a corrugated iron shed in a Kentish Town car park can only be fun. Not only will Dirty Burger be serving classic cheeseburgers, milkshakes and chips, Dirty Breakfasts are also on offer. Opening at 7am Monday – Friday and closing at 1.30am on Saturday's. (No booking.)
# 2 – Party
What: The Notting Hill Carnival
Where: The Parade route- Ladbroke Grove, Westbourne Grove, Chepstow Road and Great Western Road.
When: Sunday 26 (Children's Day) & Monday 27 (Main Parade) August Bank Holiday 2012
Why: Join the largest street festival in Europe to celebrate Caribbean music, dance and masquerade. Enjoy traditional Caribbean food and drink, serving crowd favorites such as jerk chicken, fried plantain and rum and punch. Music lovers will be spoilt for choice with Calypso, Soca, Steel Pan, and Static Sound Systems playing Reggae, R&B, Funk, House and Dub-step. The Carnival Bands will take to the roads from around 9am on Sunday 26th August and the same time on Monday 27th of August.
# 3 – Shop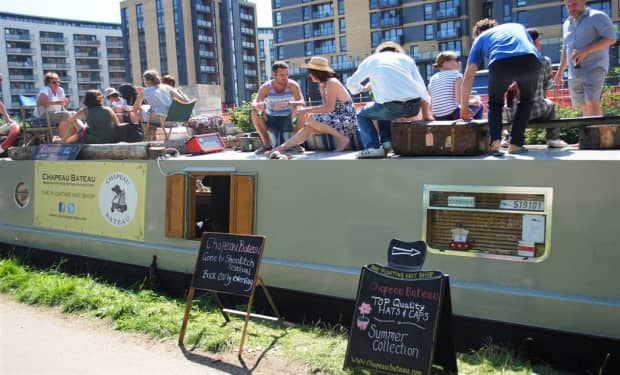 What: Floating Market in Venice
Where: Regent's Canal, Little Venice, Maida Vale, Little Venice, London W2 1TH
When: 20th August 2012 until 2nd September 2012 (10am - 8pm)
Why: With inspiration taken from South East Asia, the floating market in Little Venice offers visitors a unique shopping experience. The market is in for the duration of the Paralympics, featuring vintage clothes from Frocks A Float, books, sandwiches from The Sandwich Barge, and pastries from Rawlings Cakes.