What: Camden Beach 2013
Where: Chalk Farm Rd, Camden
When: Saturday 27 July to Saturday 24 August
Why:  Enjoy the sun at a beach without leaving London. Camden Beach is returning this summer with 900 square metres of pseudo-shoreline consisting of 150 tonnes of sand.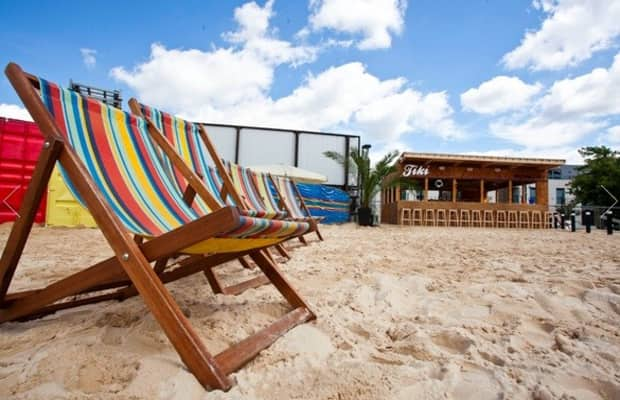 #2 - Summer Stories
What: Okun Trunk Show
Where: Wolf & Badger, Notting Hill
When: Saturday 27 July, 2pm-6pm
Why: For all the men & boys out there, Okun is having a trunk show this weekend to showcase a collection of luxury beachwear mixed with African prints in bold colors. Don't miss out!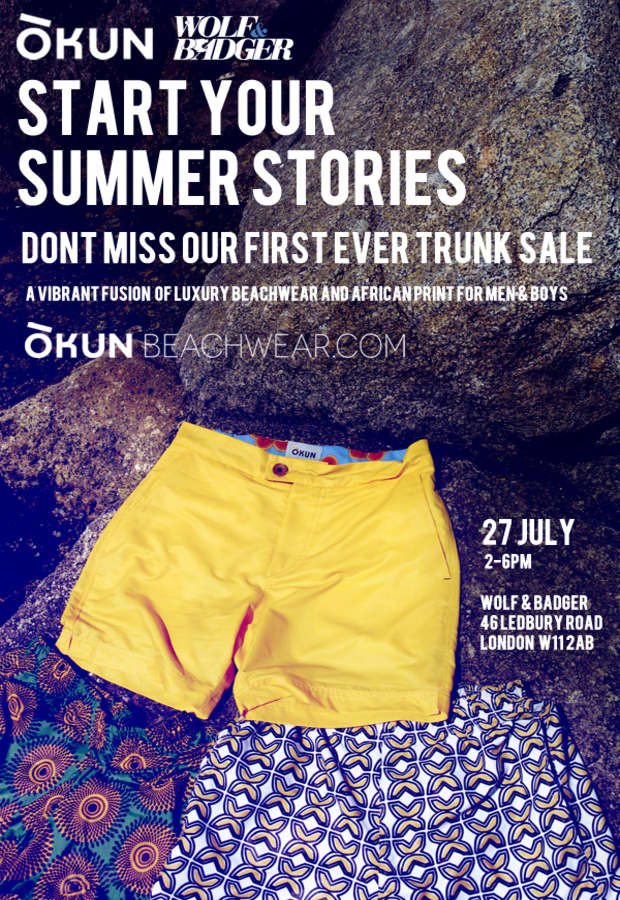 #3 -  Design Museum Summer Late: One-Off
What:  Design museum late event
Where: 28 Butlers Wharf, London
When: Friday 26, 18:30
Why:  The Design Museum only opens late once each summer. Screen-print your own (one-off) tote bag using an iconic image from the museum's collection.