The Mac is a brand dreamt up by two friends Justine and Lorna, who had a vision of creating something that would make women feel glamorous even in the pouring rain.  Join them this Thursday and get up close and personal with the collection.
Ellie Lines creates dress that are beautiful, luxurious and fun.  Pay us a visit in Notting Hill to meet Ellie, enjoy a beverage and receive 20% off the collection!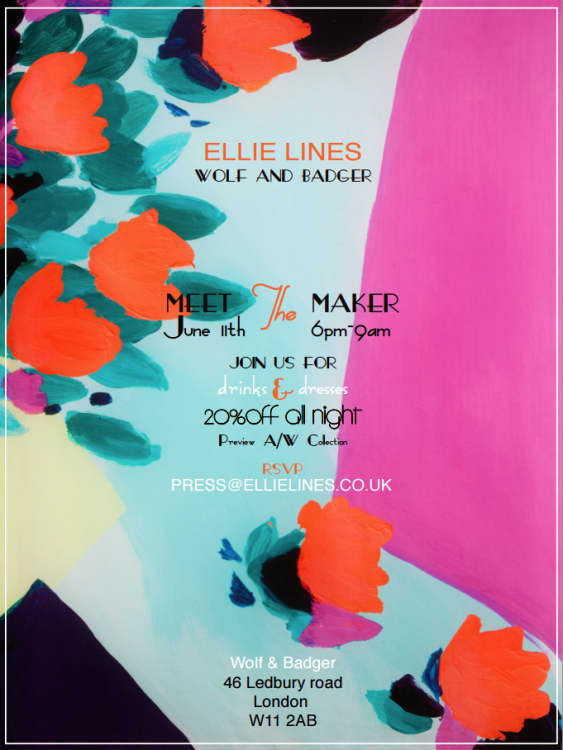 Tanya Elizabeth is back in our Notting Hill store this weekend presenting her new collection.  Make sure you join us for a drink whilst meeting the maker behind the British label.