Getting ahead with your Christmas shopping? Join the talented designers behind some of our brands at our Meet The Maker events taking place in stores this November. 
Roz Buehrlen started her jewellery career working in a bronze foundry in Suffolk with the brilliantly talented sculptor Laurence Edwards working on larger than life size sculptures. Join her in our Notting Hill store and enjoy 20% off the collection.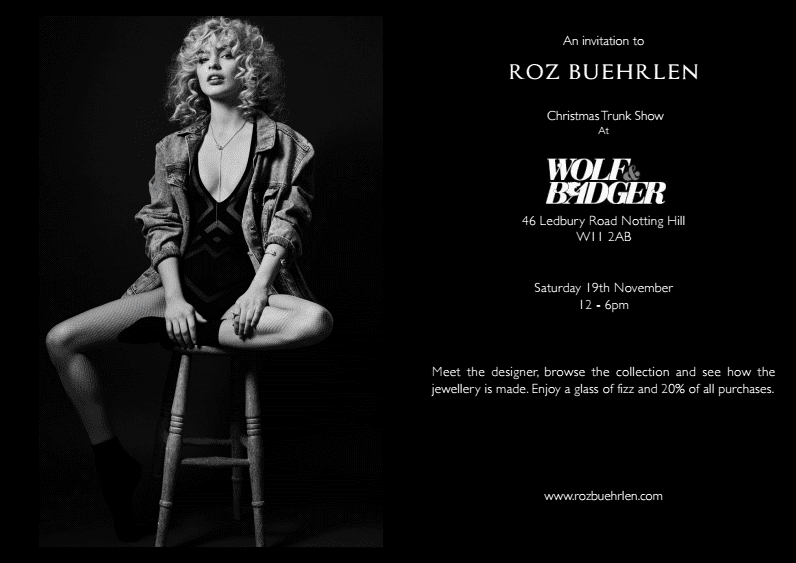 Longstaff Longstaff offers a fresh approach to silk loungewear. Join the designer in our Notting Hill store for a festive shopping event!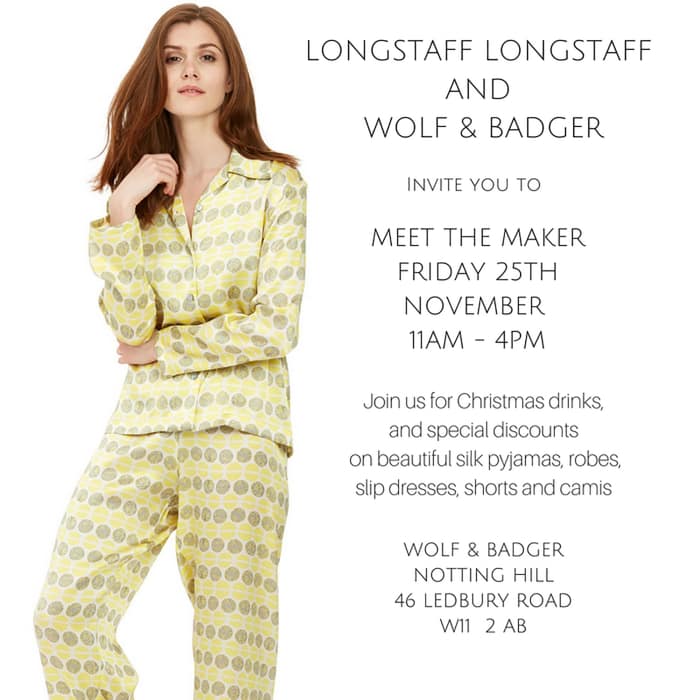 The Parisian women has always been a source of inspiration for Elise Anderegg. Her collections of negligees pay tribute to their elegance, with their clear lines, exquisite colours and refined textiles. Join her in our Notting Hill store to receive an exclusive discount off the collection.