Wool Week runs from October 15th - 22nd and is designed to promote the use of wool. There are over 30 million sheep in the UK but wool sales are in decline. We have worked with expert knitter and furniture designer Melanie Porter to create a unique window display in our Dover street flagship.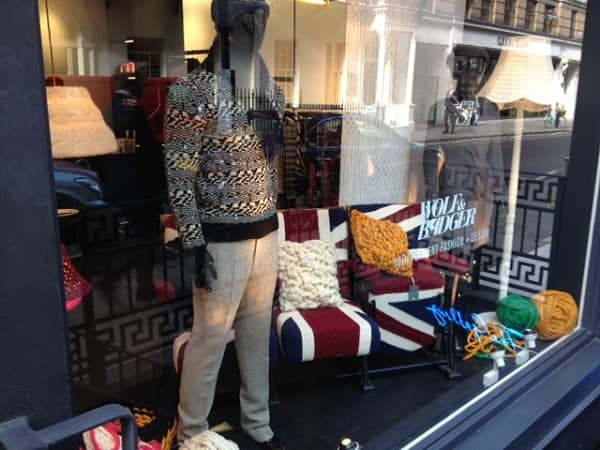 Here is a pic of her lovely window, as you can see pretty much everything in sight has been knitted by Melanie to support the British Wool campaign.
Today and Friday 19th October Melanie is GIANT KNITTING in our windows so come down and take a snap of her!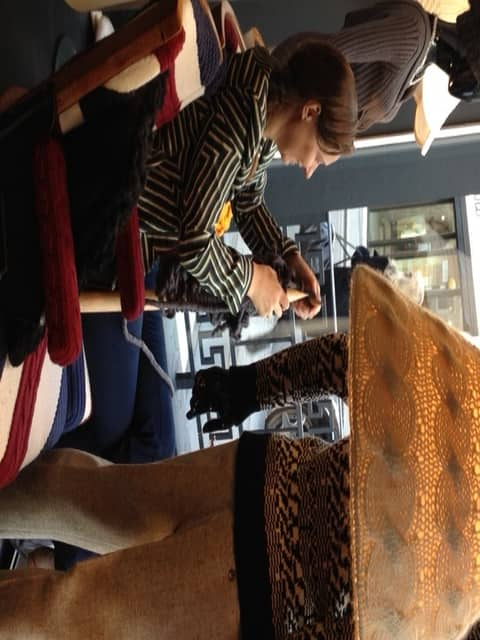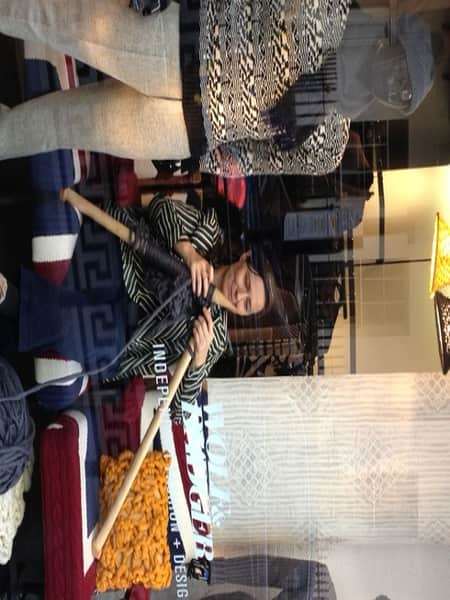 Wolf & Badger are proud to provide a vibrant selection of clothing (often made with 100% wool) demonstrating the diverse results from this natural resource.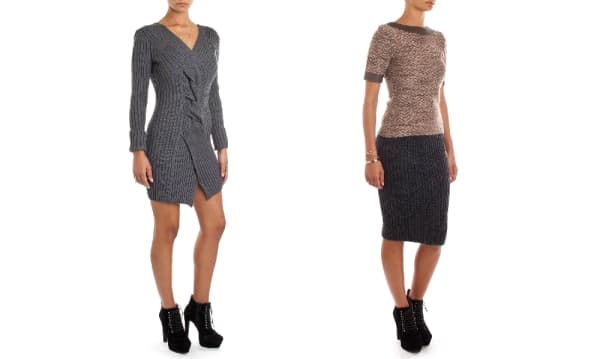 Mark Fast's
Rib Cable Dress
 (left) is sexy and sophisticated, a perfect combination of classic knits. Ekaterina Kukhareva's
Weaving Sweater
  is cute and easy to wear, it has been styled here with  Amy Hall's
Yakone Pencil Skirt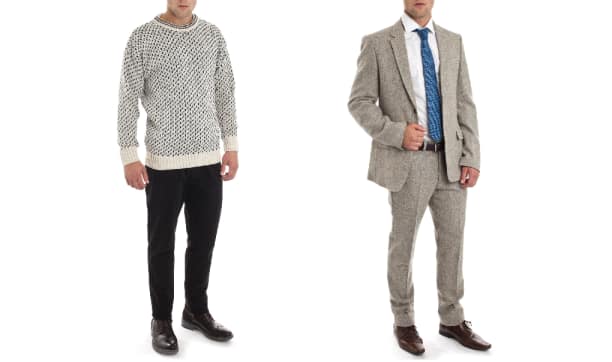 Peregrine's
Nordic Jumper
(left) is a perfect balance of style and substance, styled here with Lou Dalton's
Tweed Classic Leg Trouser 
. Hentsch Man's
Joe Trousers
 are a classic style made with 100% wool and a relaxed fit in a refined flecked grey. Worn here with Hentsch Man's
John Jacket
.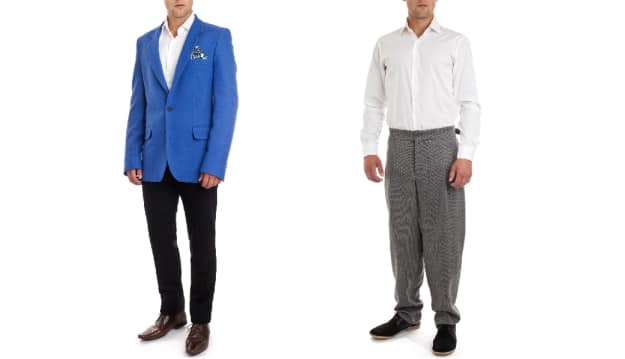 Baartmans and Siegel's Cobalt Blue Suit Jacket (left), is bold and sophisticated  with an elegant cut. Another piece by Baartmans and Siegel is the Timber Wolf Pleat Trousers, made from a wool and silk mix they give a contemporary take on formal dressing and are worn here with Henstch Man's Jack Shirt.

Finally, one of the best uses of wool in fashion is to create the perfect warm winter coat. Christopher Waller's
Wool Trench
 is 100% wool and gives the  time-honoured trench a modern makeover. Ekaterina Kukhareva's
Weaving Pattern Coat 
 (centre) is glamorous and chic in charcoal grey with brown leather panels and buckle detail. For men, Hentsch Man's
Wool Coat
 (right) is made from 100% Italian wool, slim fitting and perfect for both smart and casual looks.