If you've been keeping up with any of the big fashion influencers lately, you may have seen this recurring trend seeping into your Instagram feed: dresses being worn over trousers. Now you may be getting horrific flashbacks to the early 00's when everyone was wearing skirts over their jeans. This Spring/Summer '17, however, wearing a dress over your trousers looks incredibly mature and chic – meaning this can be worn to work or to brunch with your friends. It's also a great way to nail transitional dressing that many of us struggle with.
Scroll through as we look at how your favourite fashion influencers style this trend and our tips on how to recreate this look.
Button Down Shirt Dresses
Past your midsection leave it unbuttoned so your trouser peek through or leave it fully unbuttoned and wear the dress as a robe à la Attico.
Pair this simple dress with jeans that have special details that keep this look unique and subtly show your personality.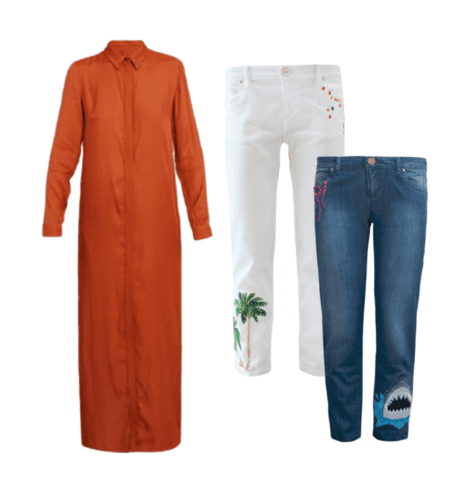 This look would be amazing with trousers in any colour.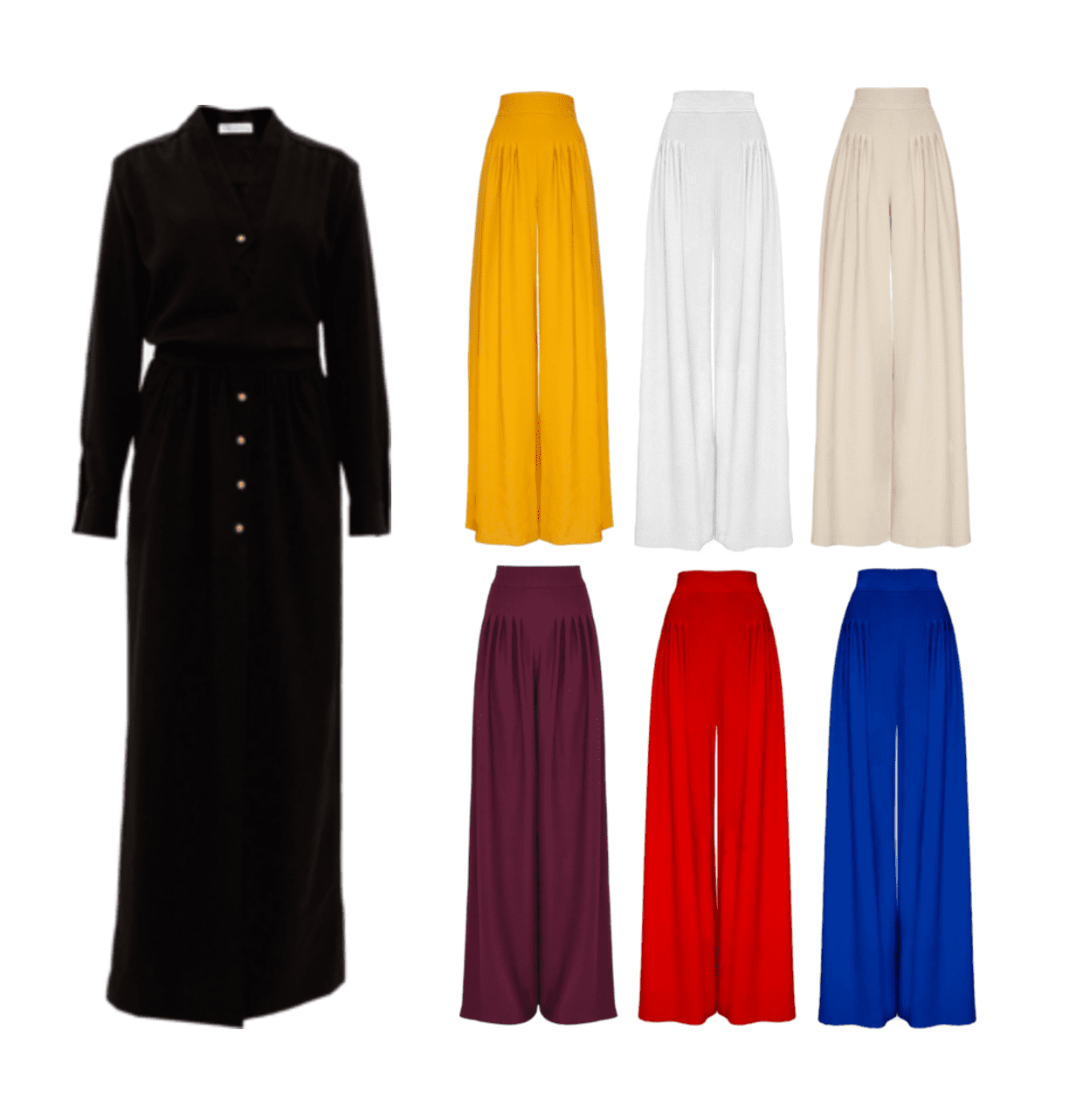 Standout Prints
Don't play it safe and stand out from the crowd. 
Because of the length and shape of this dress, ideally you'd want a slim fitted trouser. The delicate floral design is best paired with a more simplistic design in complimentary colours to balance it out.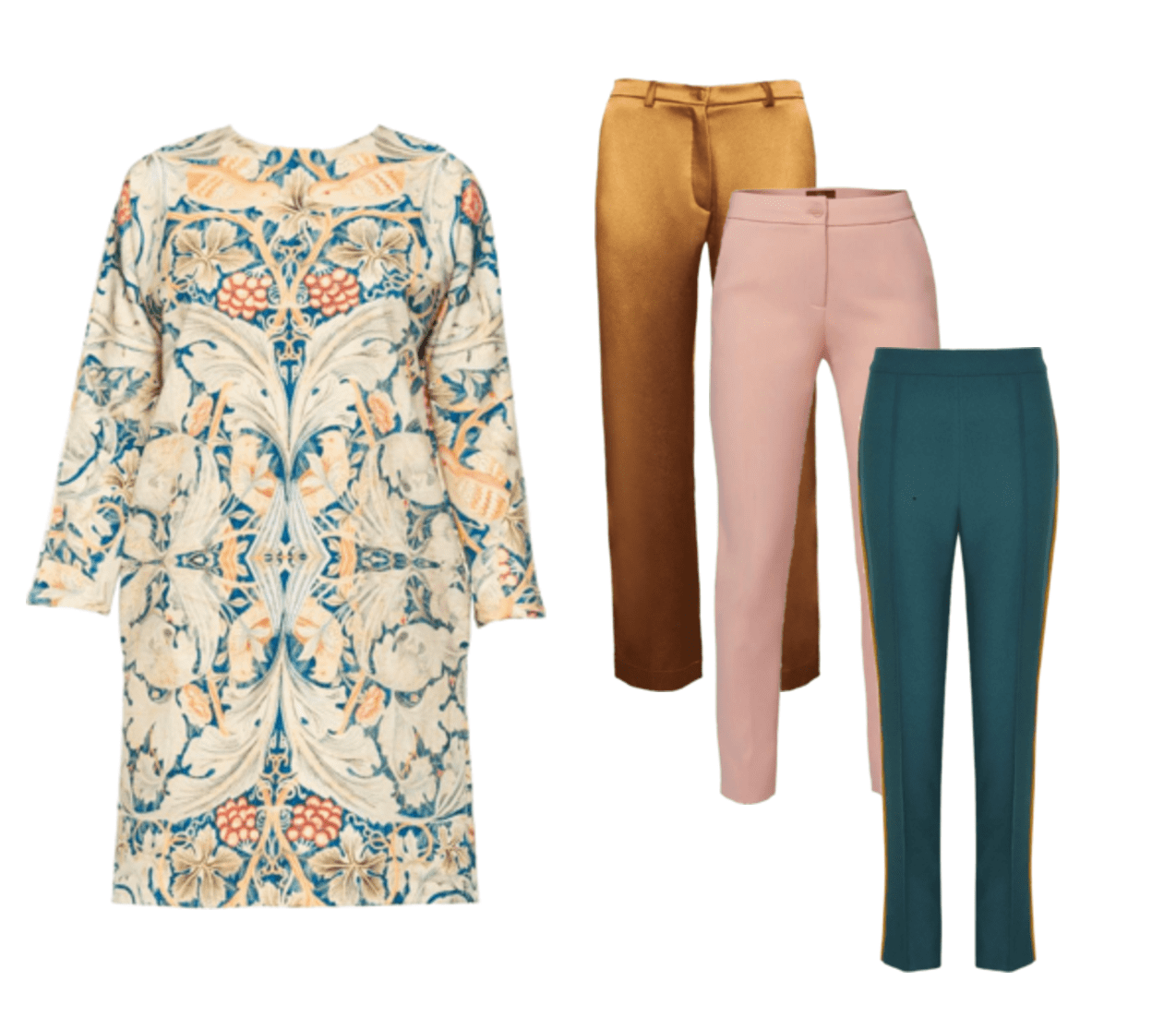 Knock out two trends at once with these gingham dresses. Look sweet and feminine with these pink trousers; create interesting dimensions by playing with the length of your trousers; or complement the dress with voluminous culottes.

Supersweet x Moumi Trousers, £185
Glam Night Out
Who said going out meant showing a lot of skin? These are some elegant ways to rethink dressing for evenings out.
The sheer factor means that you can really highlight the prints on your trousers while giving them a bit of an edge. Or try silk lame trousers that make this a cute date night outfit. Leather joggers make this evening dress more casual.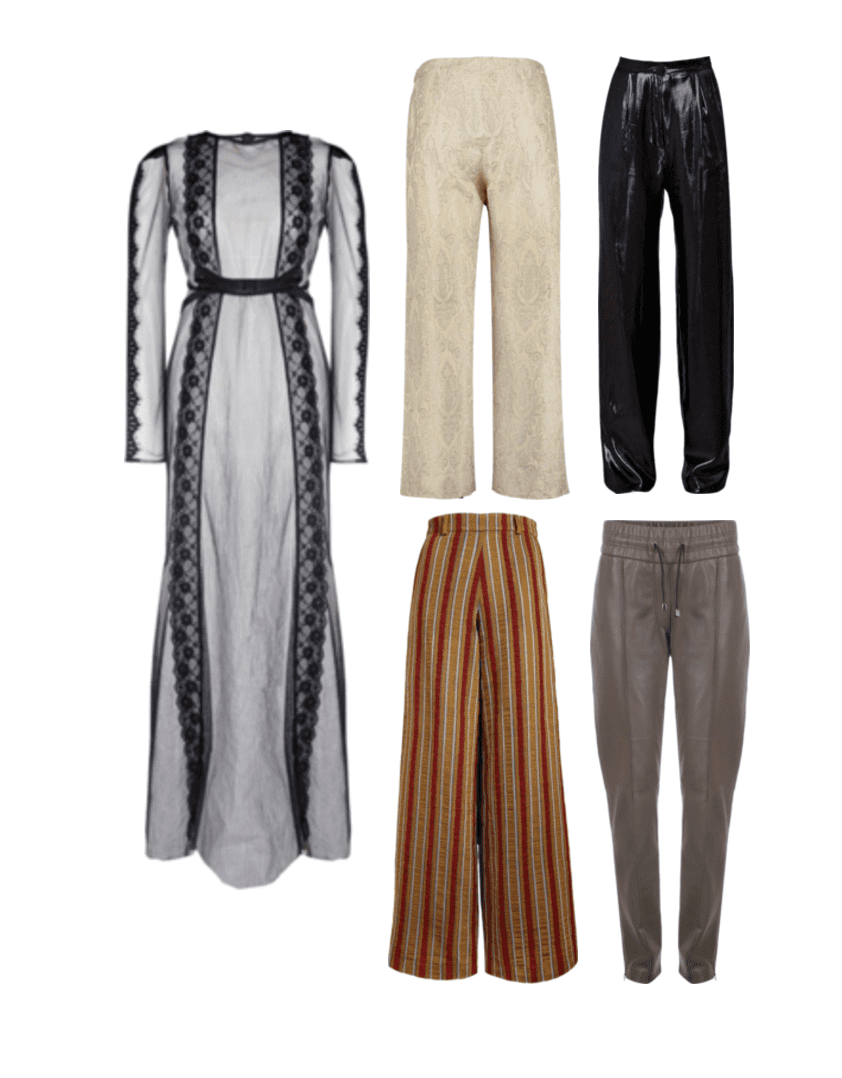 The Bee's Sneeze Trousers, £200
Black trousers are a great match for a vampy red dress. Leather brings an edge to the outfit; tailored trousers make it more sophisticated; and the athletic stripe of the smoking pants reminds us of the popular athleisure track pants that bring a casual cool vibe to the outfit.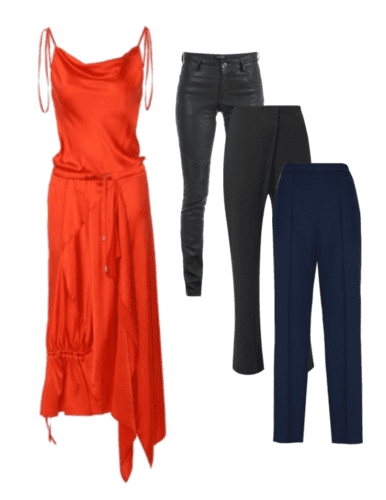 You can really use any type of shoe with this trend. Pairing your look with your favourite white trainers or slides makes it a more casual day time look, while a classic pump or trendy mules work well for the office or a night out.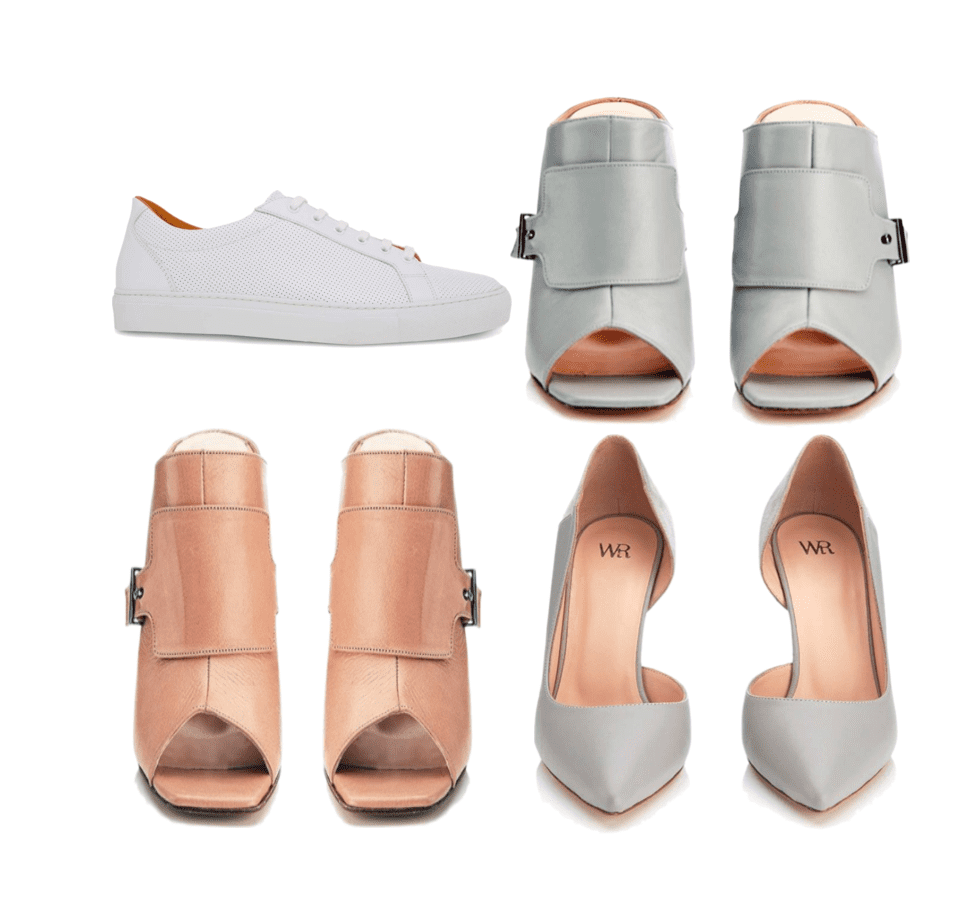 Look below to see how your fashion faves are wearing this trend.