The annual Graduate Design awards are back for the third year running.
This really is an amazing opportunity for graduates as the winners get to be stocked in our Notting Hill boutique for 3 months. And the best thing? It's FREE.
See below all the details on how to enter.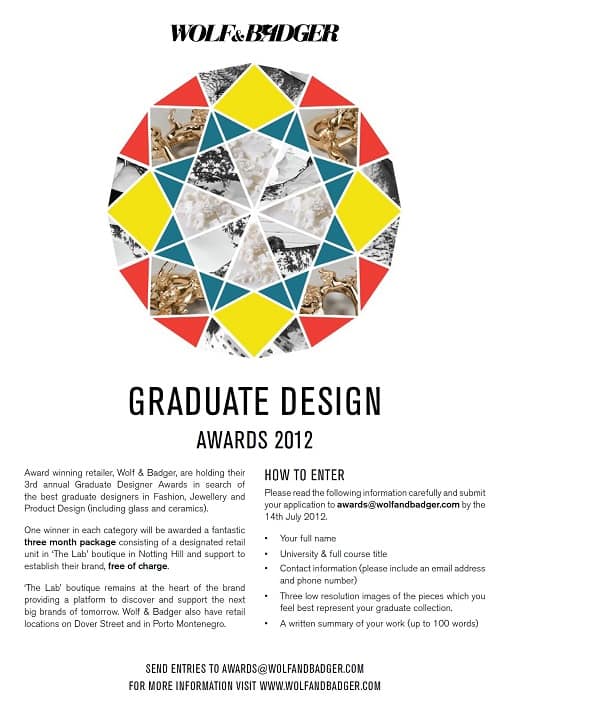 Last year's jewellery winner Smith/Grey can be seen below in a recent issue of ShortList magazine. So what are you waiting for?