We have some exciting news... We are pleased to announce that we will soon be introducing a Wolf & Badger rewards programme, meaning you'll soon be rewarded for shopping with us! We will be soft launching the programme with our Spring/Summer '18 sale, so be sure to keep an eye out for exclusive perks coming your way.
HOW IT WORKS
1. Make sure you're signed up to our newsletter.
2. Shop with us! From your first purchase you will automatically enter our rewards programme.
3. You will receive an email with details about what tier you are on.
4. Keep an eye on your newsletters for exclusive offers and rewards!
THE TIERS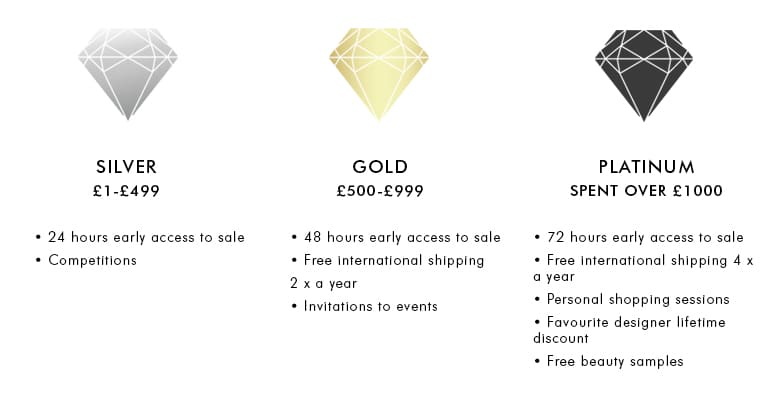 The rewards program is only open to email subscribers so please sign up if you haven't already.