The days may be getting shorter and darker as we head into the second week of October, but that doesn't necessarily mean that your wardrobe has to be dull. We have gathered up 5 graphic prints that will brighten up your wardrobe and make you feel summery for that little bit longer.
The printed collars from Scenery Label in the image above are a great accessory to brighten up a plain ensemble. The collar is lined with blue satin for added comfort, so whether it's a plain black shift dress or a beige peplum top just add this printed collar constructed from genuine wax batik fabric and you are set.
The Njork graphic jacket is the perfect item to transition into the cooler weather. It has breathable properties and hidden waterproofing, giving you all the benefits of a waterproof jacket without looking like it. The jacket meshes turquoise, dark blue and yellow together, giving it a very earthy tone. Rock these with a pair of jeans and some knee high boots and you're good to go.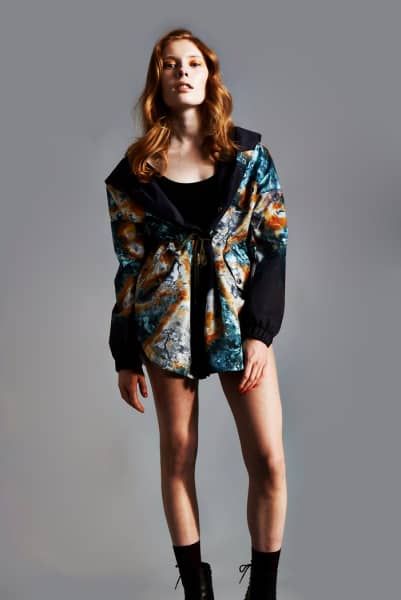 Turkish mother and daughter duo DB Berdan have designed this fun and playful, flower heavy mini dress. The dress encompasses a monochrome middle section, with the sleeves giving the outfit a pop of colour. This would be a fab piece to be seen in at your up and coming Christmas party.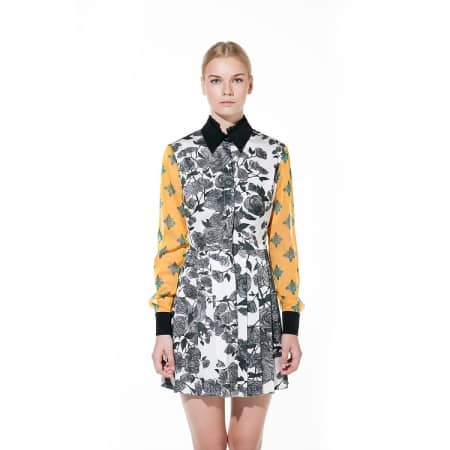 Yakshi Malhotra's silk scarf features a stand out bull and floral design in two rich shades of orange and red. All Yakshi's items are hand made in the studio giving great attention detail. This is the perfect item to give your that autumnal effect.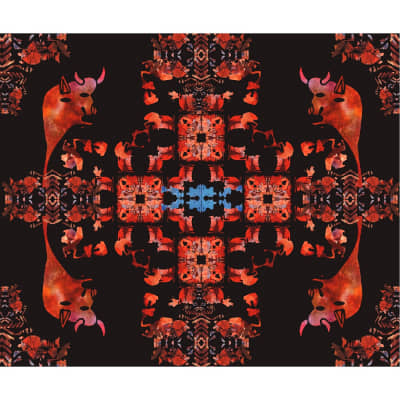 If you are looking for something other than jeans to keep you warm this season then look no further than Kelly Love's gorgeous vintage postcard trousers. Traditionally orange, purple and black don't go together, but they work so well in these high-waisted trousers. Pair this up with a black polo neck and you have the perfect smart/casual outfit.