A recent article by Ross McGuinness in the Metro, discussed how in recent years the tie has become taboo in the workplace. Many see it as a sign of selling out to corporate life, and are ditching it in favour of a more casual look.
But there is one person who doesn't agree with the growing trend that is to get rid of the tie. The Metro spoke to Anthony McGrath, editor-in-chief of fashion blog Clothes Make The Man who states that 'Ties are exceptionally popular at the moment and Savile Row is having somewhat of a resurrection,' he said. 'Call it the Biker Jacket or even the Jeremy Clarkson Effect. Now that we are seeing breakfast TV presenters and, basically, the generally badly dressed male, adopt the no tie policy, it has done a whole revolution and become en vogue again. Look at Tinie Tempah, David Beckham, David Gandy and Dermot O'Leary all wearing the super format look to maximum effect and all appearing on the best dressed lists.'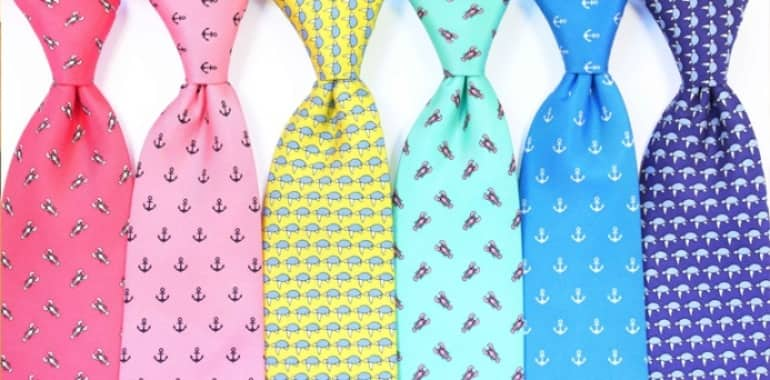 The article then went on to discuss one of Wolf & Badger's designers - Patrick Dudley-Williams of Reef Knots who creates ties with a summer feel, inspired by the ocean. He told the Metro 'If you can change the message that a tie sends in the workplace, which is what we're trying to do, then I think people will come back to them.'
Read the full article on the Metro website here http://metro.co.uk/2014/06/06/knot-out-of-fashion-yet-can-ties-complete-a-workplace-comeback-4750250/.
Reef Knots is available online and in our Notting Hill store.