We've had a whole host of exciting new designers join our Coal Drops Yard and SoHo New York stores. Visit us to discover all the collections from our independent designers. Below we've introduced just six of the brands you can find both in-store and online. You can shop our new designer edit here.
Our go-to for party pieces:
Filiarmi was founded by London College of Fashion graduate, Gozde Arig in 2018. After gaining work experience at Emilia Wickstead and Charles Anastase she decided to take the plunge and continue designing the cocktail wear that formed her graduate collection by founding Filiarmi. She defines her aesthetic as contemporary, feminine, refined and effortless. What this translates into is a fresh take on sequinned dresses that are chic and easy-to-wear. We also have our eye on their co-ordinating silk satin blouses and skirts in dreamy colour combinations, the perfect way to make a statement at any event. Discover Filiarmi in our New York store and online.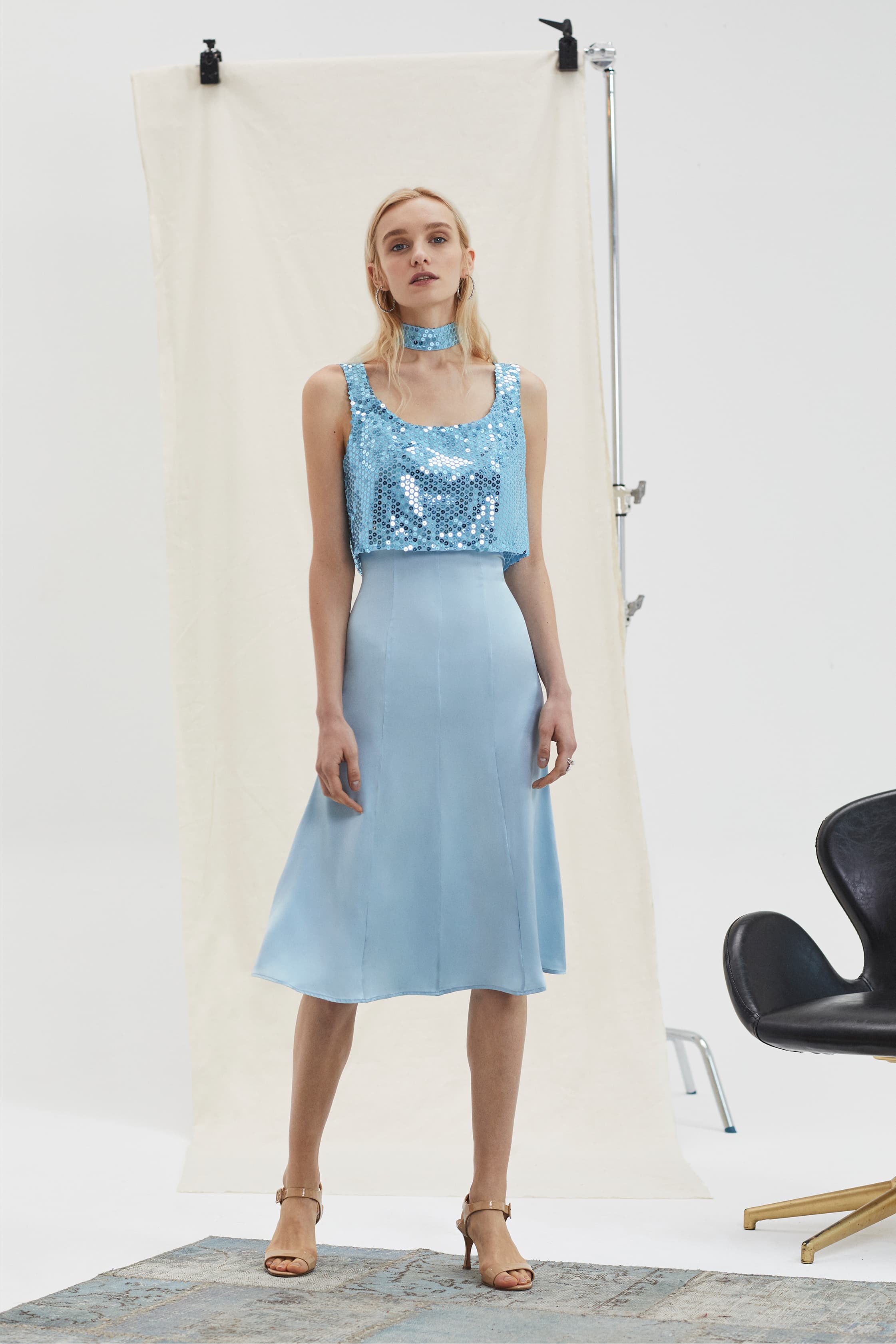 Julie Dress, Filiarmi
Radiant jewellery that respects the planet:
Washed Ashore takes both jewellery and sustainability very seriously. Founder Larada wanted to create jewellery which retained strong sentimentality and emotional energy and intertwine it with her admiration for mother nature. The result was timeless pieces of jewellery with incredible eco-credentials. The brand has been awarded the Butterfly Mark by Positive Luxury for excellence in sustainability, which means Washed Ashore has been assessed in their operations, supply chain, production, offices, actions and products. A truly sustainable product is very difficult to achieve but Washed Ashore's pieces are one of the closest we've found. Washed Ashore will be in our New York store and online.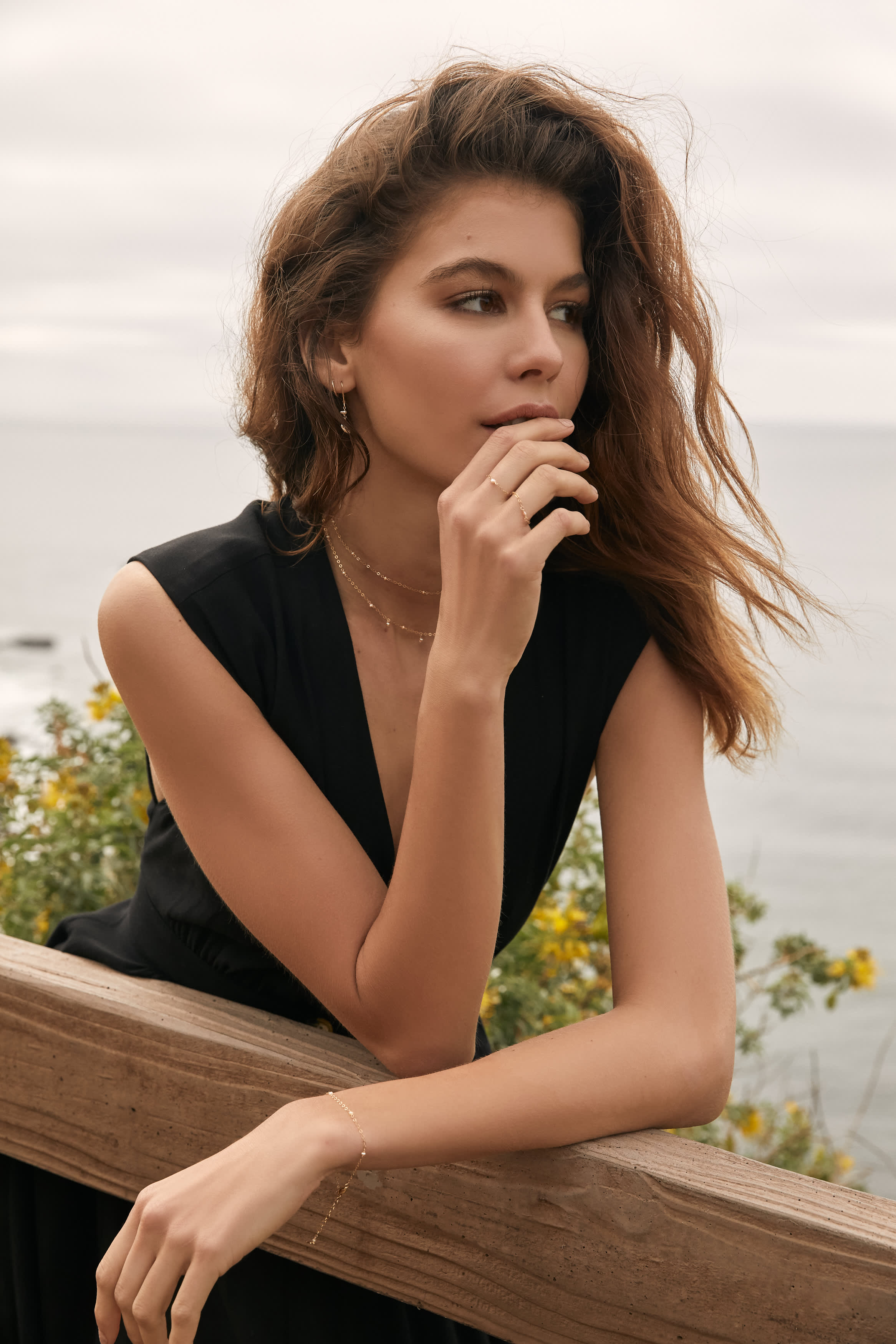 Rhea Necklace, Washed Ashore
For East meets West fashion:
Monique Singh was born and raised in the Netherlands, although she grew up with Western culture she has always felt deeply connected to her Indian roots. After working in the fashion industry for many years she realised her dream of starting her own label which brings together Western elegance and sophisticated Indian artistry. Her unique, signature Indo Western look aims to empower women by providing an extra boost of confidence to take on the world in their own individualistic and unapologetic manner. Her unique ethereal floral pattern fabric, seen throughout her collection, is refreshing when used on Western staples such as crop tops and pencil skirts. Find Monique Singh in our London store and online.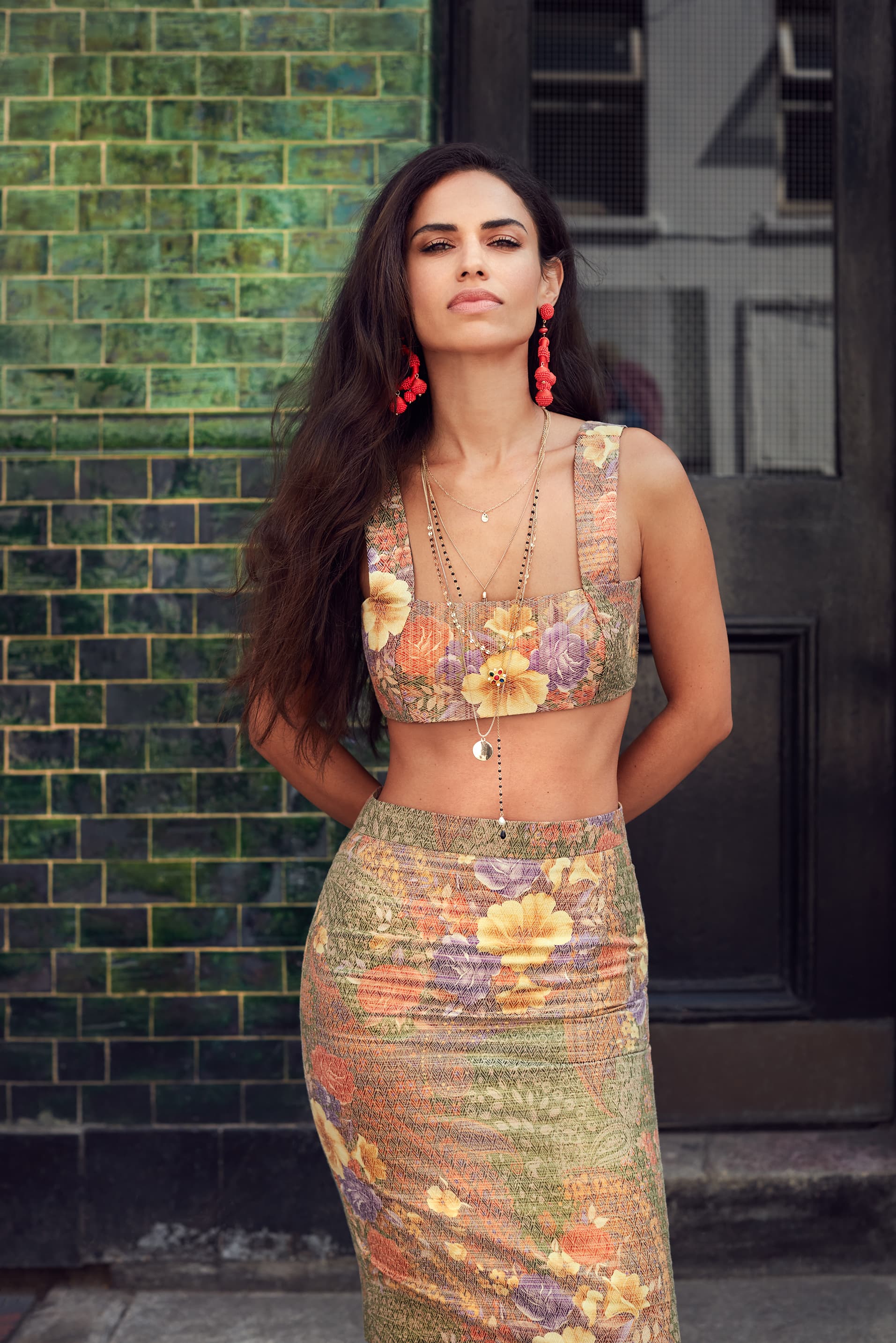 Iconic Ethereal Floral Jacquard Crop Top and Pencil Skirt, Monique Singh
Premium leather accessories that stand the test-of-time:
Holly & Tanager are a leather bag and wallet brand who are committed to craftsmanship. The brand began with two friends and their search for the perfect work bag. Unable to find a bag which met their need for functionality but still satisfied their desire for quality and style, the two friends decided to make their own - so Holly & Tanager was born. Their bags are made from luxurious Italian and Bolivian leather which gets better with age. The hardware used manoeuvres with ease and will never chip. The lining materials will never tear or stretch. This meticulous attention to detail results in luxury bags that work hard and look beautiful. Their range covers bags and wallets for every occasion from spacious rucksacks, sleek belt bags and travel wallets to mini crossbody clutch bags in a plethora of colours, there truly is a style for everyone. Explore Holly & Tanager's range in our London store and online.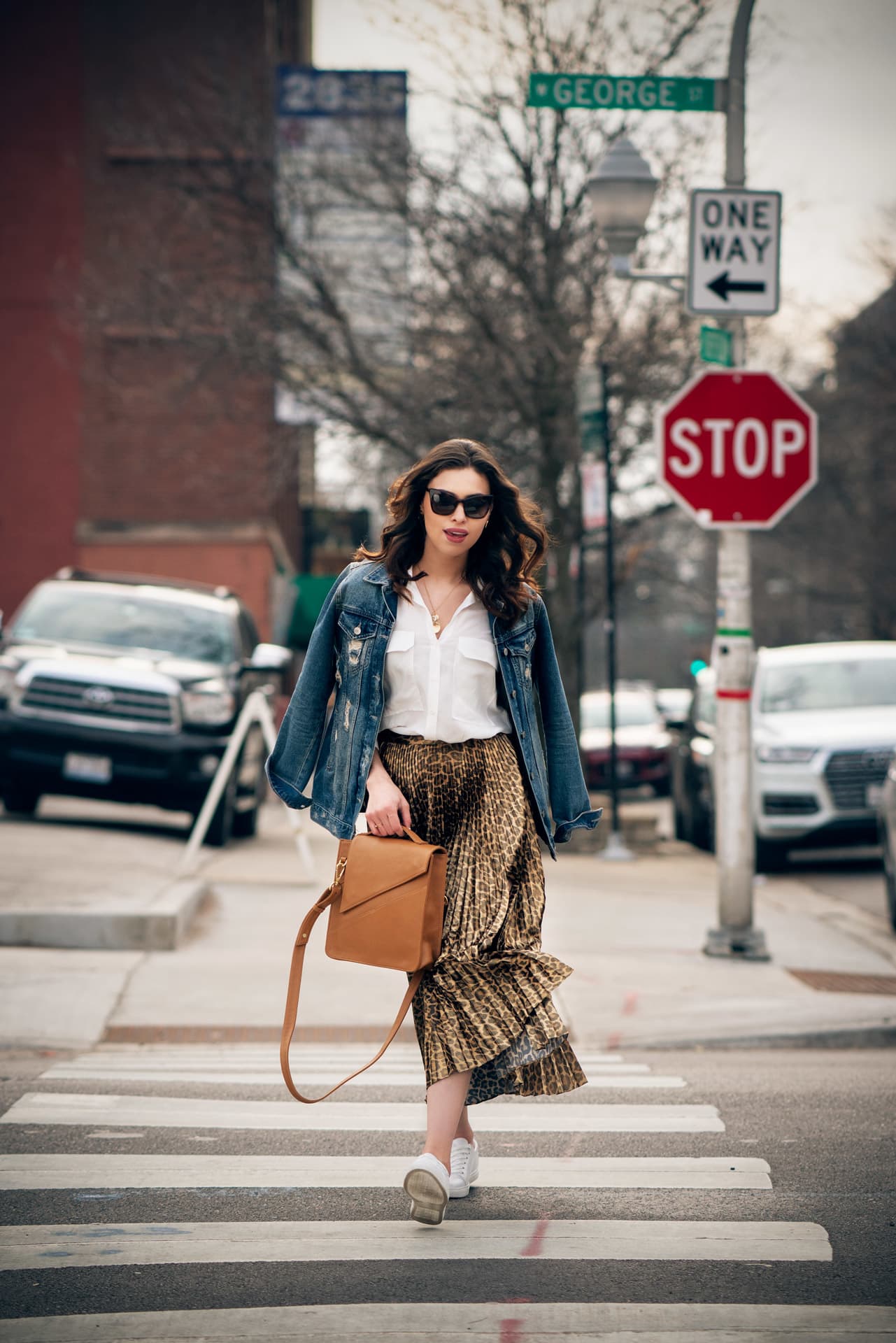 Wanderer Leather Crossbody Purse in Caramel, Holly & Tanager
For luxurious basics:
Les 100 Ciels is a design-led brand which create beautiful ethically made basics for every woman's wardrobe. Cashmere is central to the brand, the raw yarn is sourced from goat farms in Inner Mongolia where the goats are treated well and reared in a healthy environment. The design and production is handled in their own factory so that they can guarantee high quality and craftsmanship. By using their own goat farms and factories it allows the brand to price their cashmere pieces competitively, allowing you to get a superior quality product for a reasonable price. Aside from cashmere Les 100 Ciels also uses a range of other natural fibres in their collections, we love their linen and cotton summer dresses which perfectly transition from day to night. Explore their collection in our London store and online.
Poppins Cupro Shirt, Les 100 Ciels
Luxury footwear made in Italy:
Designed in Pasadena, California and made at a family-owned factory in Northern Italy which consists of over thirty shoe-making artisans, Lou Earl shoes are the epitome of luxury style. Made from natural components such as rubber, leather and metals, the brand aims to use the least amount of plastic as possible to create their footwear. The Pierrette flat sandals, available in white and a tantalising tan, make the perfect shoe for vacations, they are strong, durable and most importantly practical to ensure they remain comfy on even the longest of exploration days in the hot sunshine. Discover Lou Earl in our New York store and online.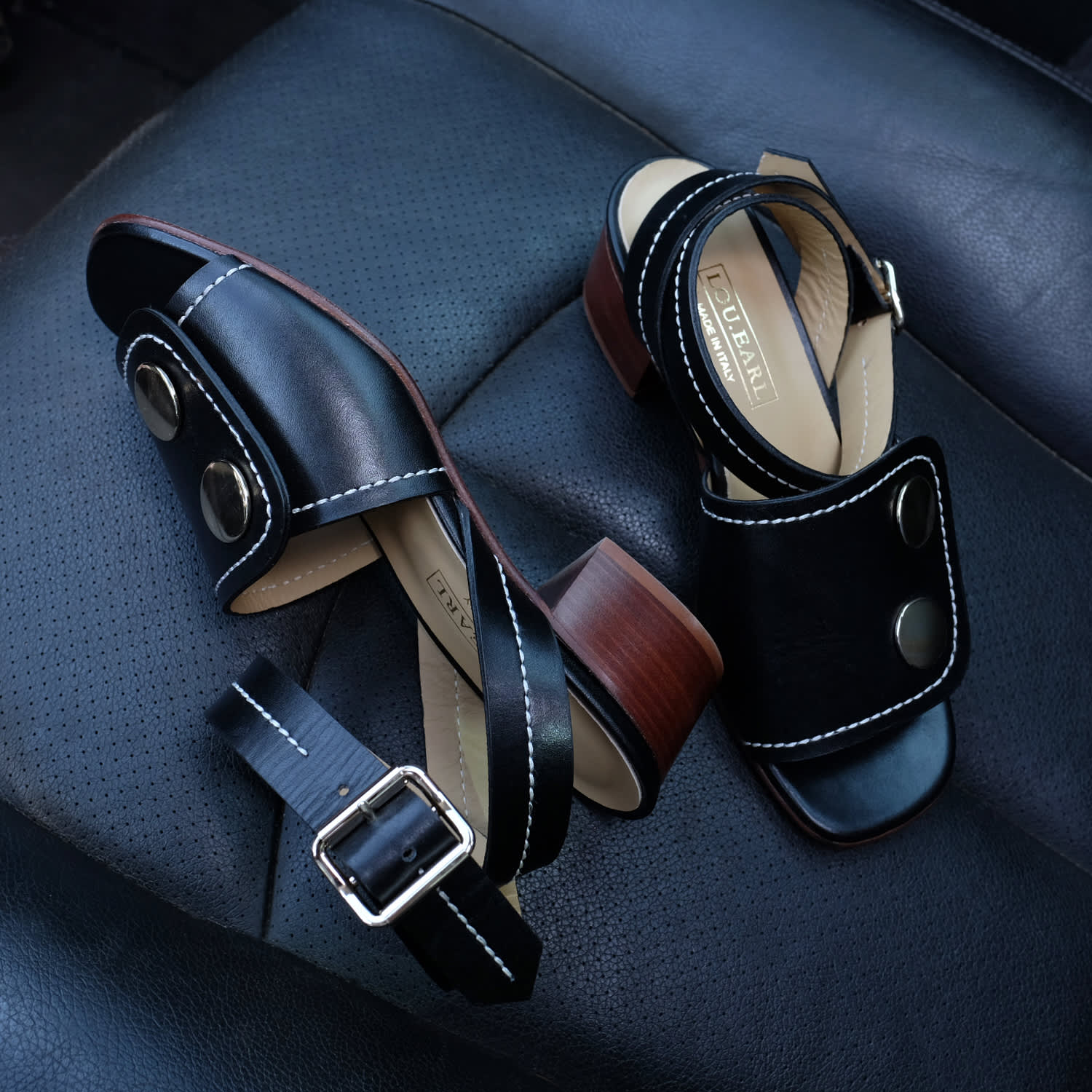 Fialta Mid Heels, Lou Earl