What better way to brighten up your morning commute than with some inspiring messages or exciting art work on the top of the bus shelters on your way to work!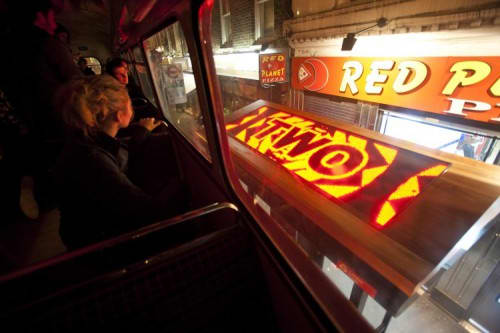 Well, that is exactly what is happening as part of the Cultural Olympiad art project. There are currently 30 digital screens across London focussing particularly on routes that will service the Olympics. The screens feature specially commissioned work by a range of contemporary artists. One these artists is Mark Titchner, who has created an evolving series of motivational messages to inspire you on even the most uninspiring of journeys!
Even more exciting, the company behind the project are opening it up to public submissions in late January. To find out more about this or to see where the screens are, visit the website www.bus-tops.com.
Check it out!