Tonight we have a party in the Gallery, 32 Dover Street from 6pm - 9pm for the show 'Symbolic Exchange & Death'. Featuring Pinky Love, Eleanor Barreau, Eleanor Fawcett, Jacky Tsai, and D*Face.
Come join us for a few drinks!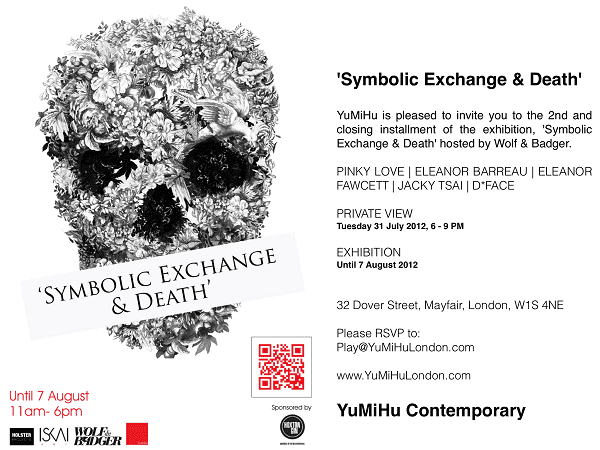 The exhibition is on until 7th August if you can't make it down tonight.