creators2017/11/27
5 MINUTES WITH... CARTERGORE
by Becky Elliott
CarterGore is an artful mash up of classic, old school inspiration, timeless grit, true craftsmanship, and just the right kick of attitude. Based in Liverpool, Gary Carter creates solid silver and gold jewellery with meaning. Jewellery that makes a statement and allows you to build your own story. We spent five minutes with Gary to find out more about the path that led to the creation of CarterGore.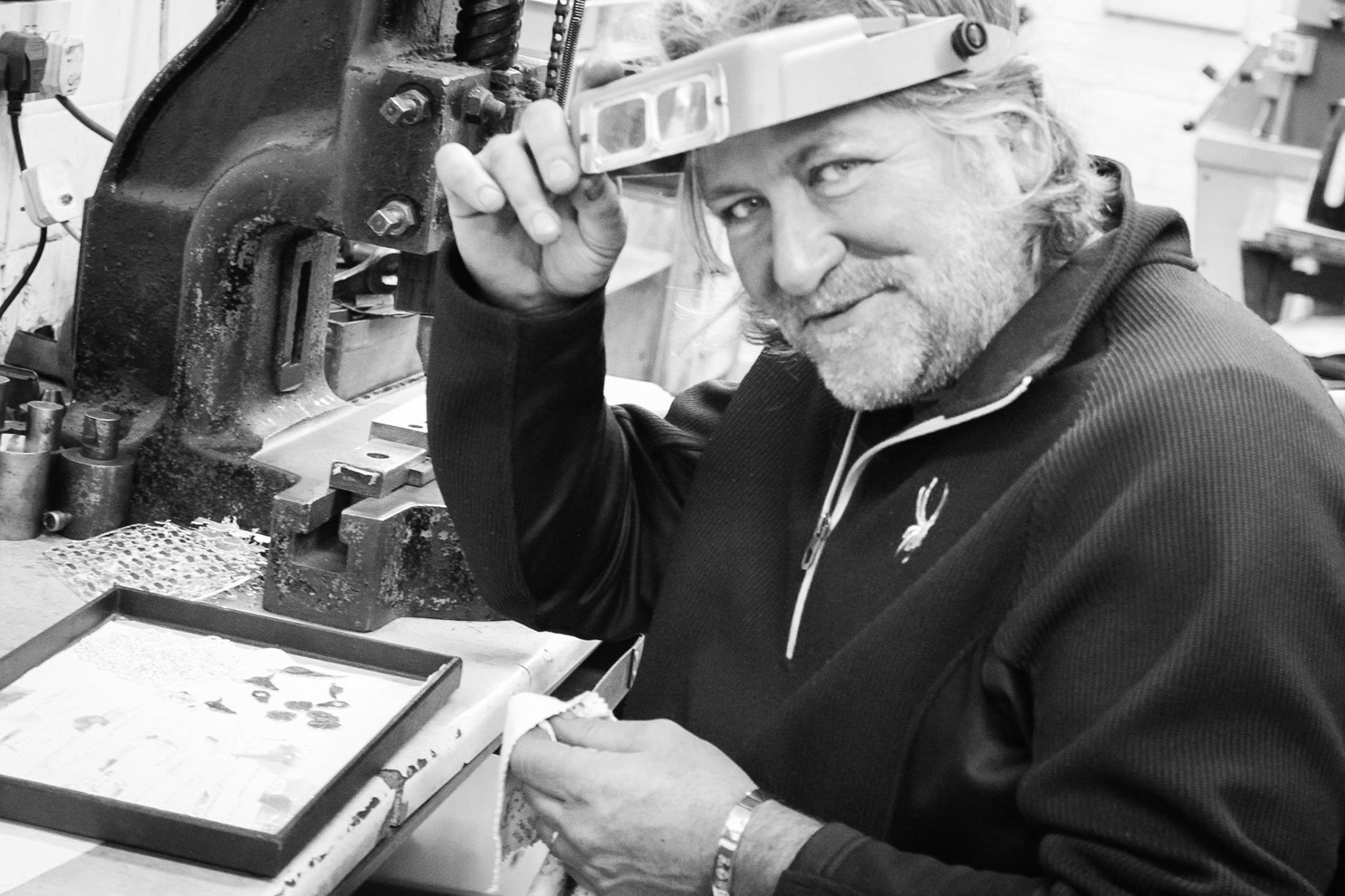 How did CarterGore begin?
My passion for the design process began at university where I studied Industrial Design and graduated with a 2:1 BSC. Although it was great to a point, I felt this road wasn't for me so I started making furniture in a garage. That then quickly moved from furniture to interiors! That's when my first company 'Lister Carter', a full service interior design company started. Lister Carter specialised in full bar and restaurant fit outs which took us worldwide working on many great projects. This eventually led us on to being more involved in the process and rolling out full bar and restaurant concepts. One of our most recent projects was 'Hickory's Smokehouse' which was to develop, roll out the brand and deliver the first 5 restaurants. Following interiors, my career took a turn into jewellery and I was appointed Managing Director of ChloBo for three years, which in turn saw the company grow into a national brand, doubling turnover year on year. This was obviously a great learning point and planted the seeds for starting up CarterGore years down the line. It was a real coincidence, I had had a couple of jewellery commission enquiries all about the idea of turning tattoo designs into jewellery, when an old ChloBo manufacturer asked me to have a play with a new bit of laser technology he had just had installed. This kit was absolutely perfect for engraving the incredible detail I was looking for with my tattoo designs. We had a play and it worked amazingly well... and CarterGore was born.

Have you always been interested in fashion?
Jewellery is definitely in my blood, my father sparked my passion from a very early age and throughout my creative career it's something I have always come back to.
What have been the highest and lowest points on your journey so far?
The high points are firstly the realisation that I can make a living from something I truly love and have a real passion for and secondly, building a great team of motivated professionals to help make this dream a reality. As we are only a year old, to date there have been no low points, it's all been about the highs. However, we are only just starting on our journey and have a long way to go before we can say this is a success... I am sure that if you ask me this question in a couple of years time, there will be quite a few lows. Building a brand is always painful at times.
What was the inspiration behind your latest collection?
In two words, "tattoo culture". The tattoo culture explosion is something that massively interests me, as do all popular cultures. As a creative, the styles, history and artists are incredibly inspirational. Straight away from my first commissions and the initial research, I was hooked. I just felt that this had legs and was worth serious attention, and as more commissions came in, the range expanded and "Tattoo Candy" was born.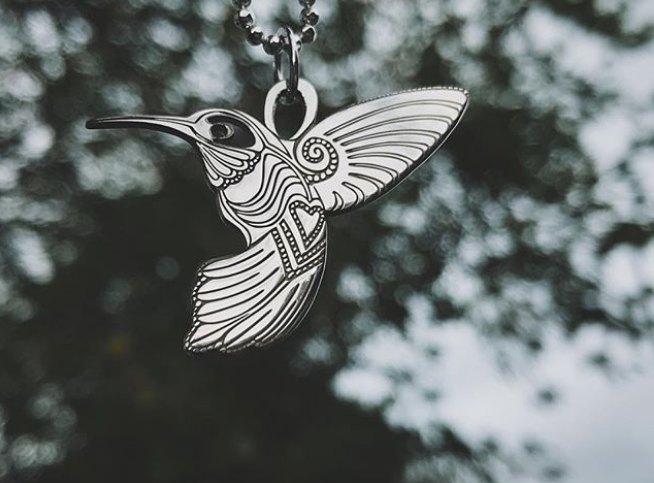 Do you ever struggle to stay inspired?
At a creative level the answer is no, my mind is constantly inspired to design. My perfect day is hiding away at home creating.
Where is your go-to meeting spot?
Most of our meetings are in Liverpool and Liverpool is just so vibrant at the moment. There are so many cool places popping up on an almost weekly basis, and daytime it's all about the business. We don't have a "go-to" spot, we like to mix it up, but at the moment the Baltic Triangle area of Liverpool is our favourite.
How would you describe your customer base?
It's actually a lot broader then we initially thought, tattoo culture is everywhere. 1 in 3 under 30 year olds and 1 in 5 under 60 year olds have a tattoo, and this shows through into our customer demographic. We have identified our key customer types, from our fashion obsessed teenagers, right through to the super cool "Generation X" guys. This eclectic following is just fantastic... however, it does make marketing a bit tricky!
Is there anyone you would love to see wearing your designs?
Well we have a secret internal list which we are hoping to tick off, but Kate Moss would be sort of cool, oh and Cara Delevingne would also be nice!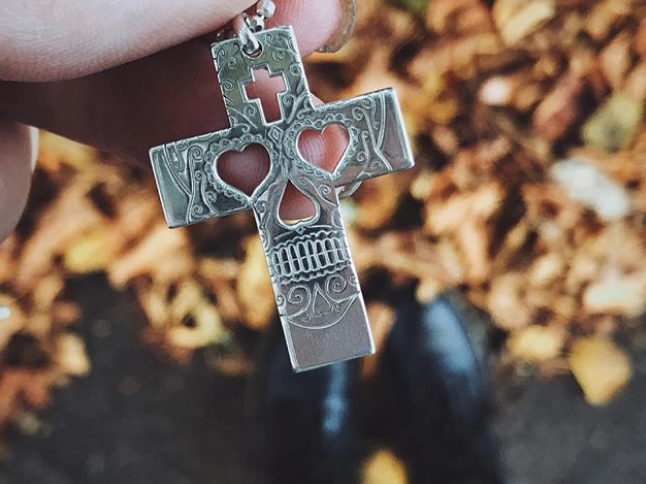 What are the morals you run your brand by?
We manufacture everything here in the UK with a great team in Liverpool. We also make sure that we source all our raw materials from UK companies with great environmental policies, CarterGore is a very British brand. Environmentally the jewellery industry has had its issues but this is something that has and is improving massively, and we are keen to do our part in this sector. With regards to the product... it's all about perfection. With regards to customer service... the customer is always right.
Do you have a mentor?
I wouldn't say I had a mentor, but there are people I really admire in the jewellery world.
If you could only wear one piece from your collection, what would it be and why?
That's easy, it's our Texas Longhorn pendant, as well as an iconic tattoo design it was the first piece we ever made for the collection... I wear the original every day.
What's the biggest style mistake you've ever made?
Over the years I have made too many mistakes to even remember! With regards to CarterGore it was definitely not understanding the fickle nature of social media... It's still something we are trying to master. How do you make noise when there are 700 million people on Instagram?!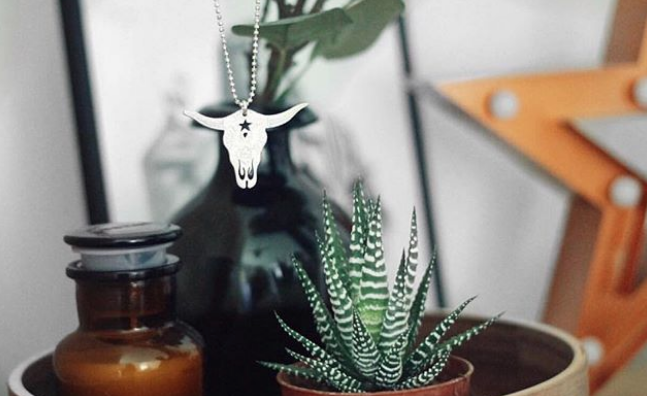 What's the best piece of advice you've ever been given?
"If you wake up for the 5th day on the run and you don't want to go to work, it's time for a change... life's just too short."
What drew you to Wolf & Badger?
We were looking for a couple of cool brand building retail partners and Wolf & Badger just kept popping up, so we did our research and loved the concept. A team of guys, passionate about new independent designers, working with some fantastic creative companies...a perfect match. We applied…we got accepted!
Where do you see the brand in 5 years?
On journeys like this it's always difficult to predict what's going to happen. We have short/medium term aims but long term, who knows. I suppose that the dream is to create a profitable international brand that allows us to create amazing show stopping pieces... we have just launched gold and are already starting to play with diamonds.