Cleo Prickett's collection offers both originality and versatility - her aim is to create 'key pieces for your wardrobe' that will stand the test of time in both design and durability so the customer can enjoy and wear the garment for years to come. We sat down with Cleo to find out more about her brand.
How did Cleo Prickett begin?
I design and hand craft every element of my collections at my studio in the countryside in Ireland. My experience of working with some of the worlds best fashion houses has taught me a standard of tailoring that is innovative and modern. I use high-end design and development techniques to subtly push the boundaries of contemporary womenswear. My love for the female form and its variation is central to my designs. Pattern cutting each piece myself and using the process to innovate and design as I go, creating authentic unique designs that are subtly sculpted to the body. Being so hands on from concept through to the final product gives my collections a distinctive DNA that is unique to my style. 
The idea of creating a brand that incorporated clothing that could have two looks in one came from thinking about what more I could give the customer with an industry saturated by either fast fashion or luxury aspirational fashion houses, I wanted to approach fashion and design from a more practical sense of providing pieces that were top quality in both design and materials while also promoting the idea that clothes should be invested in a more considered way. Allowing the customer to imagine their CP pieces to look more ways than one, I feel puts a higher value on each garment, so not only are they buying a luxury piece of design but also investing in practical clothing with longevity. 
I spent almost a decade honing my tailoring and design skills, first at London College of Fashion and then at some of the worlds leading fashion houses, including Alexander McQueen, Matthew Williamson, Mary Katranzou and Roland Mouret. 
My first major role was with Mary Katranzou as a Print Designer where I was immersed in the intense fast pace of high-end fashion, learning the unique way the brand manipulated and designed digital print and working on exciting collaborations such as 'Adidas Originals' collections. 
My most recent role was working as Assistant Designer at Roland Mouret for two years as a part of a small team. There I assisted the Head of Womenswear in designing the ready to wear collections from textiles to shape design and including working on production. Through this role I also had the invaluable experience of working closely with Roland Mouret on all aspects of designing and developing the collections. 
In 2018 I launched my eponymous label with great success, becoming the Creative Director and Designer of a brand that has a focus on contemporary tailoring for women. Through my wide spanning experience in the luxury industry, I have used it as a tool to bring my vision to life, creating a brand with a strong identity that values quality and craft, unique beauty, versatility and functionality. I have received a great response from the Press and have already built a strong customer base, I am stocked with some fantastic boutiques as well as having worked with prestigious galleries and shops for pop-up shops and exhibitions.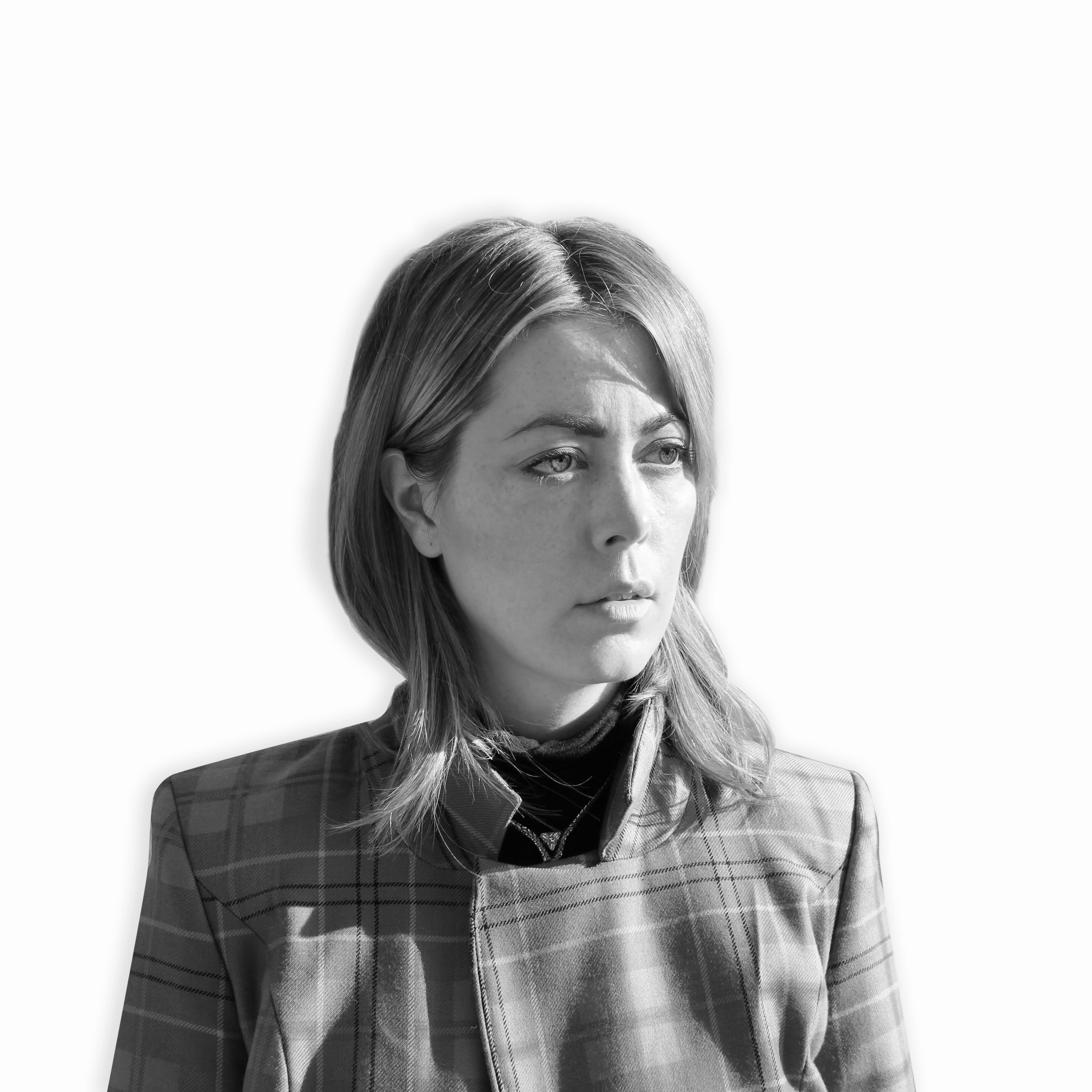 Have you always been interested in fashion? 
When I was about 6 I started making clothes for my Sylvanian Families (tiny little dolls) I cut out tiny dresses and waistcoats meticulously and hand stitched them together ! I always knew I would be in a creative field, it was my main passion since childhood, always experimenting with different mediums until I ultimately settled on fashion when I was about 16 and haven't looked back since! 
What have been the highest and lowest points on your journey so far? 
Taking the leap from working for big Fashion Houses and all of a sudden becoming a creative director of my own brand has been an amazing journey and very liberating. As well, having my collection published in magazines and interviewed by prestigious magazines such as Tatler and the Irish Times, makes it feel like my work is being recognised and highly valued. Also, meeting those customers who have worn your clothing and they say how much they love it. It's lovely to hear that so many people comment on it when they're out and about.
My low points have been the overwhelming feeling that comes with running your own business. Before I started I thought it would be more similar to being freelance but it's not, there are so many more elements you have to manage and also you're creating a business out of nothing, so it's a sometimes mysterious recipe to get right. It really is a whole entity that you have to drive which can be very consuming! 
What are the morals you run your brand by? 
Quality and Craft, Unique Beauty, Functionality and Versatility. These are the key things I incorporate into all my designs. There has to be a unique beauty to each garment but it's worth nothing if it doesn't function as a wearable versatile piece of clothing. I also make things using top quality materials and design techniques ensuring the customer gets the best product they can. I'm a 100% ethical brand, down to the very core, even in how I treat and work with colleagues and freelancers who work for me, as well as always ensuring a fair wage is being paid to every part of my supply chain. My brand has a sustainable nature due to its versatility in that my clothes can change to be worn as two different looks, making sure people see it as a long term investment that they can wear in many different ways. I also use 90% natural fibre materials and have a small artisan supply chain that are sustainably focused too. 
What was the inspiration behind your latest collection? 
I have focused on creating those key pieces for your wardrobe, that will stand the test of time in both design and durability. Each collection is created keeping in mind the maximalist by using imaginative colours & textiles, and minimalist for their impeccable cut and multi-functionality. Developing the clothing line with an organic process, allowing it to grow into a cohesive innovative collection that is rooted in practicality and function. Hand crafting each element of the design myself I develop the garments using a 3D method, rather than drawing, treating the garment more as a sculptor on the body, constantly referring to the female form through fittings and reshaping the design of the garment until it's just right, resulting in quality tailoring with a unique structure. This leaves the wearer feeling empowered and comfortable.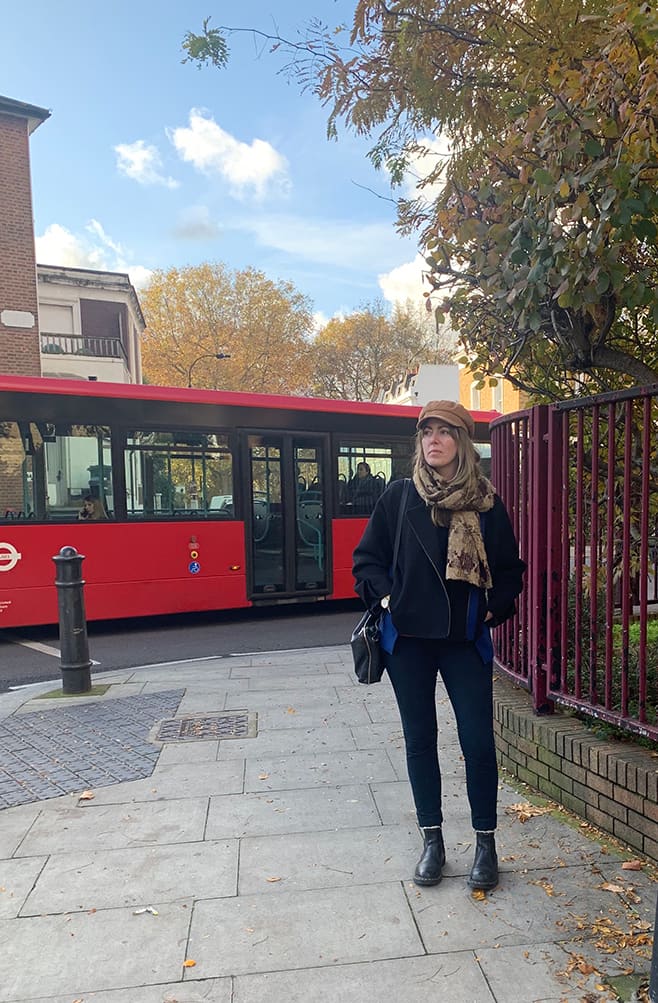 How would you describe your customer base? 
The Cleo Prickett consumer isn't governed nor defined by traditional criteria: the sheer eclecticism of the Cleo Prickett aesthetic resonates with a multitude of tastes and personalities. Independent spirits feel instantly at home in CP clothes: strong female figures, trailblazers rather than trend followers, who champion inclusivity in every aspect of life - not least fashion- and desire a streamlined, stylish yet easy to pack wardrobe that slots into their travel heavy lifestyles. These aren't fictional characters, but women rooted in realness: egalitarians who consume consciously. 
Do you ever struggle to stay inspired? 
No not at all, there are so many things I want to create and experiment with. I also draw my inspiration from global contemporary and historical influences, so I'm always searching for that colour or that artwork, that brings me to develop an interesting piece or technique. I do feel this confidence has come with experience though as I have worked in the industry for 8 years, when I was a young designer, I was less sure of my ideas and always worried I would lose it, now it's the opposite, the more designs I can physically manufacture the better!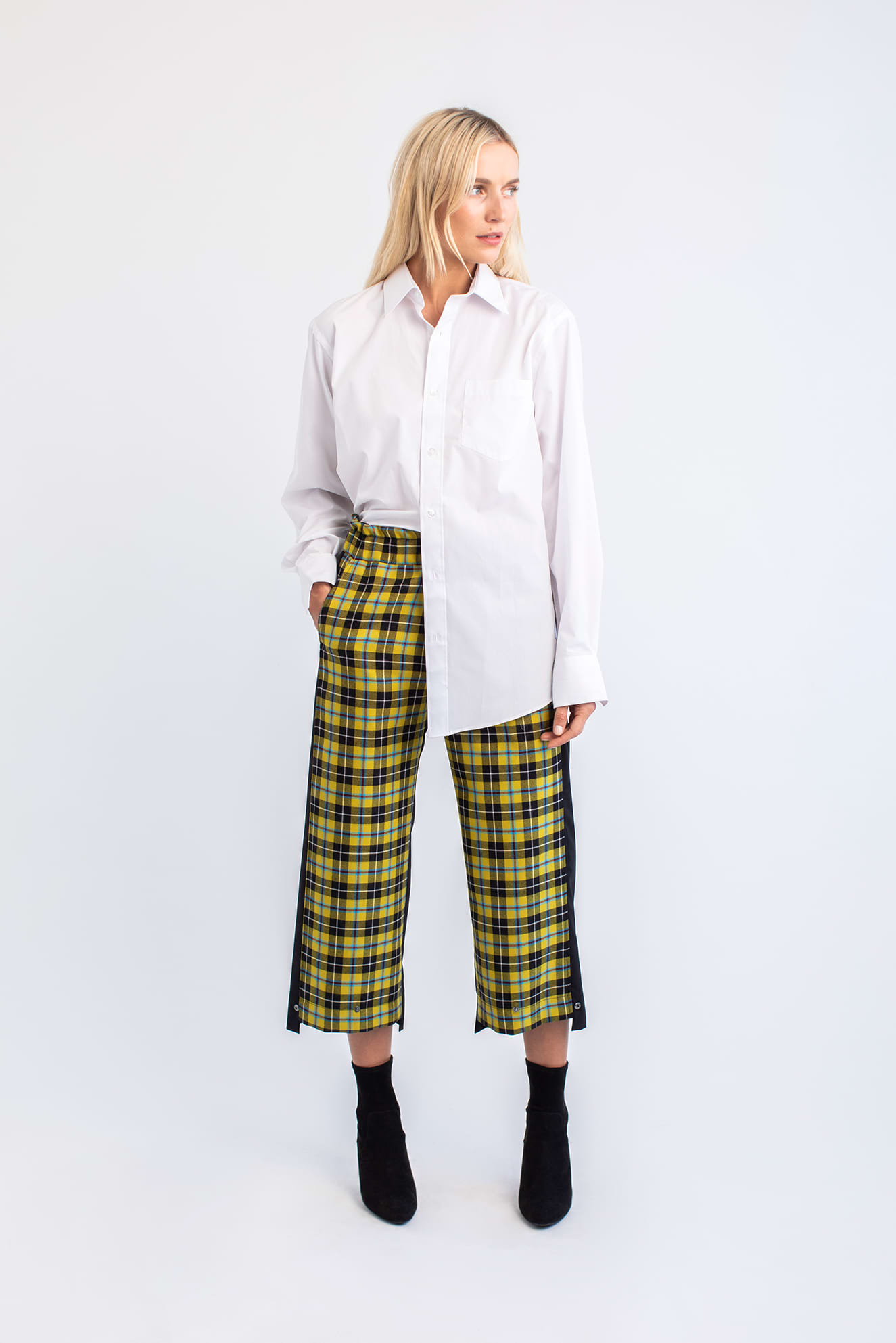 Is there anyone you would love to see wearing your designs? 
Bianca Jagger, as the white suit she wore was iconic and one of the most timeless, stylish looks ever, she oozes coolness! Also that suit was made by Tommy Nutter, a famous Savile Row tailor that has been a huge influence on me. 
Do you have a mentor? 
Not officially but my Mum has given me lots of advice, as she has run her own successful businesses throughout her life. She knows the ins and outs of how to run a business and also about the change in lifestyle and mentality it takes compared to when you're working for a company.

If you could only wear one piece from your collection, what would it be and why? 
The Bomber Coat- it's so warm and comfortable and makes you stand out subtly due to its unique shape and textile. The wide shape of the sleeve allows you to wear a heavy jumper or suit jacket underneath without creasing it, which has made it my go to coat this winter. The fabric holds its quality so well, it doesn't pill or lose its sharpness.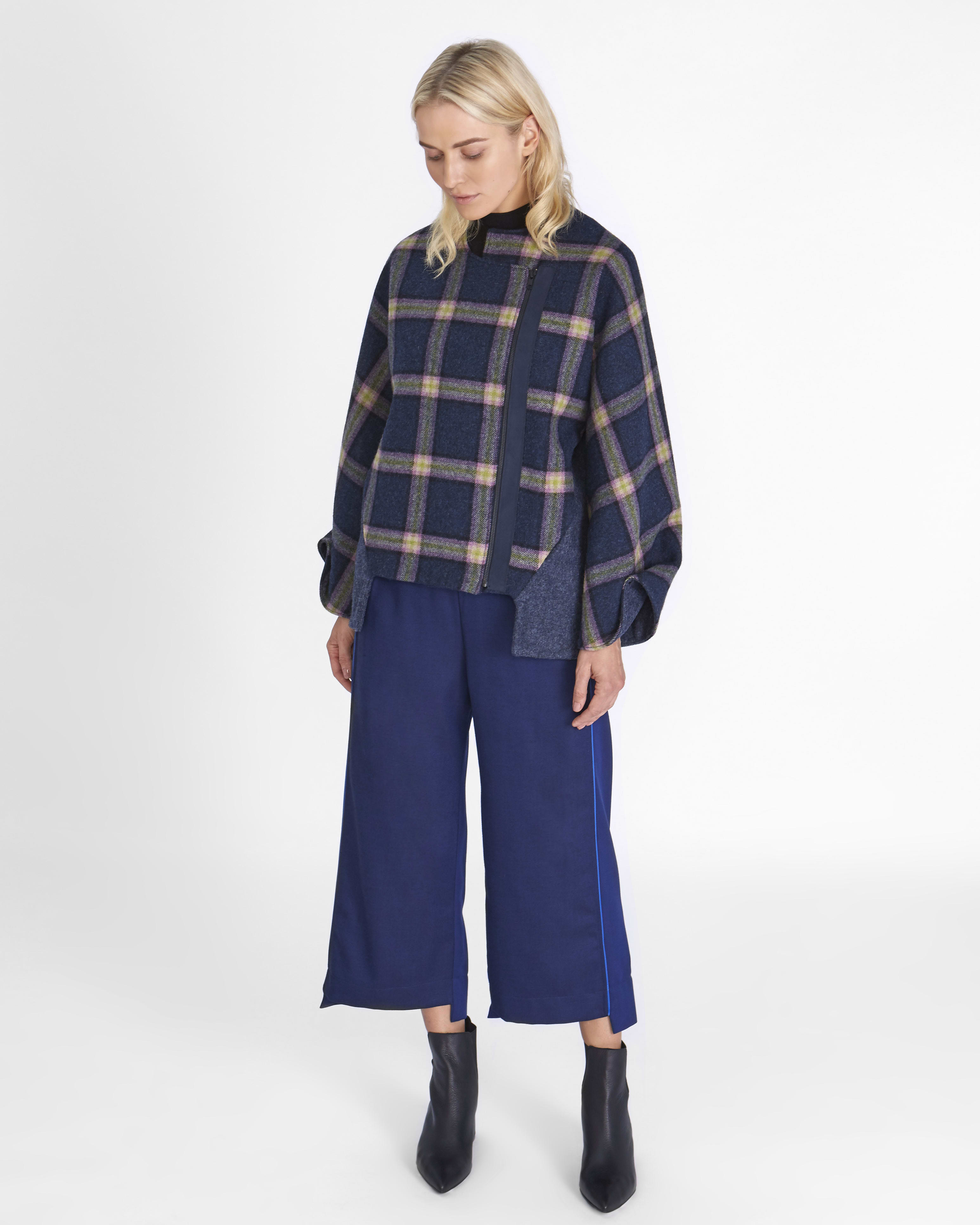 Is there another designer whose work you particularly admire? 
Ellery is my current love in fashion, the best way I can describe their clothing is wearable, futuristic, tailored, surreal with a hint of Victorian period drama! 
What's the best piece of advice you've ever been given? 
Hold your nerve, work hard and be nice!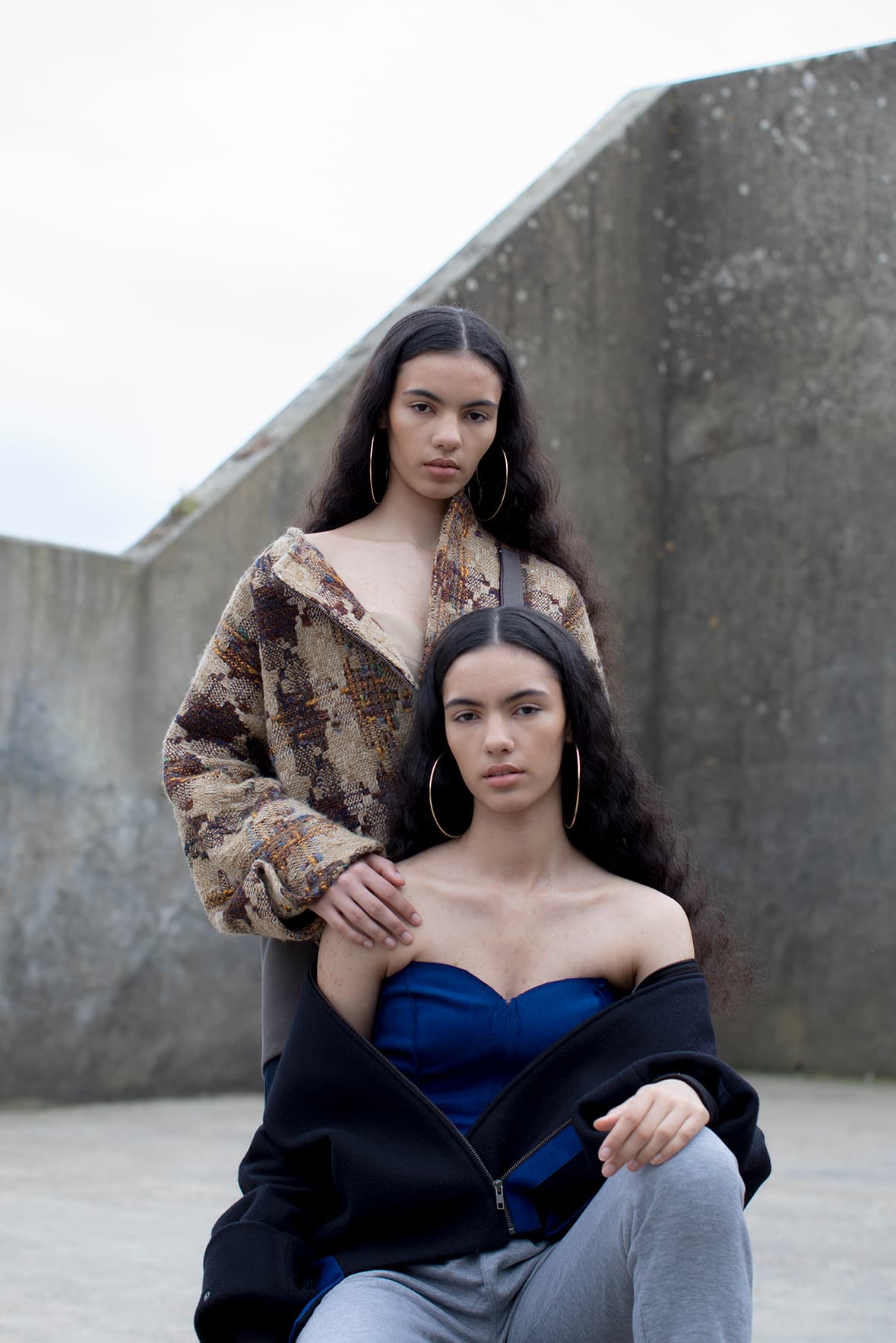 What drew you to Wolf & Badger? 
I love the idea that W&B seek out independent labels that are ethical and also sustainably focused. I truly believe that ethical production of goods is highly linked to a more sustainable future, if there is a higher value put on peoples labour and ultimately on clothing and fashion, then we will respect it more and get away from fast fashion trends and general over indulgent consumption. Furthermore, the fact that W&B represent unique brands gives the customer something unique and interesting that has a direct authentic story behind each product, with there being such a backlash against mass manufacturing on the high street, I think Wolf & Badger is a valuable platform for now and the future. 
Where do you see the brand in 5 years? 
Working with a select amount of boutiques in Ireland, the UK and wider Europe. Having a loyal customer base that come to the brand for staples for their wardrobe each year, knowing that they are going to get high quality clothing that is going to last but also gives them that trailblazer feeling when they wear their CP clothing. I want to build my made to measure clients and run bespoke tailoring. My dream is to have my own flagship store in Dublin, where people can come and browse my collection at anytime and also have fittings.