Lot28 is a lifestyle brand founded by Jocelyn and Emily DeSisto, focused on creating beautiful pieces for you and the earth. Using partially recycled precious metals, antique diamonds, and responsibly mined new stones. We sat down with Jocelyn to find out more about the brand.
How did Lot28 begin?
I've always been an entrepreneur but the idea for Lot28 bloomed during my junior year at Savannah College of Art and Design. Lot28 was born from a love for jewelry and the natural world. We grew up on an island in Maine surrounded by nature, that plot of land was called Lot28. This is where our love of sustainability originated. During my time at SCAD my designs were influenced by the Earth's ecosystems and Lot28 began to take form. 
I founded Lot28 while participating in an accelerator program at Savannah College of Art and Design. The program was designed to help alumni entrepreneurs launch their creative ventures.  The 10 month program laid the foundation for Lot28 and set us in motion. In 2019 we moved our operations to New York and Emily joined me as a co-founder. For the first year and a half we raised Lot28 while working full time jobs. Emily brings expertise from marketing and PR and I specialize in jewelry design and product development. We introduced our first fine jewelry line, TWO FAHRENHEIT, in November 2020 inspired by the two degree change in water temperature that can cause coral bleaching. Since launching we have exhibited with New York Jewelry Week, Munich Jewelry Week, The MAD Museum, The Cooper Hewitt, Art Basel Miami, and more.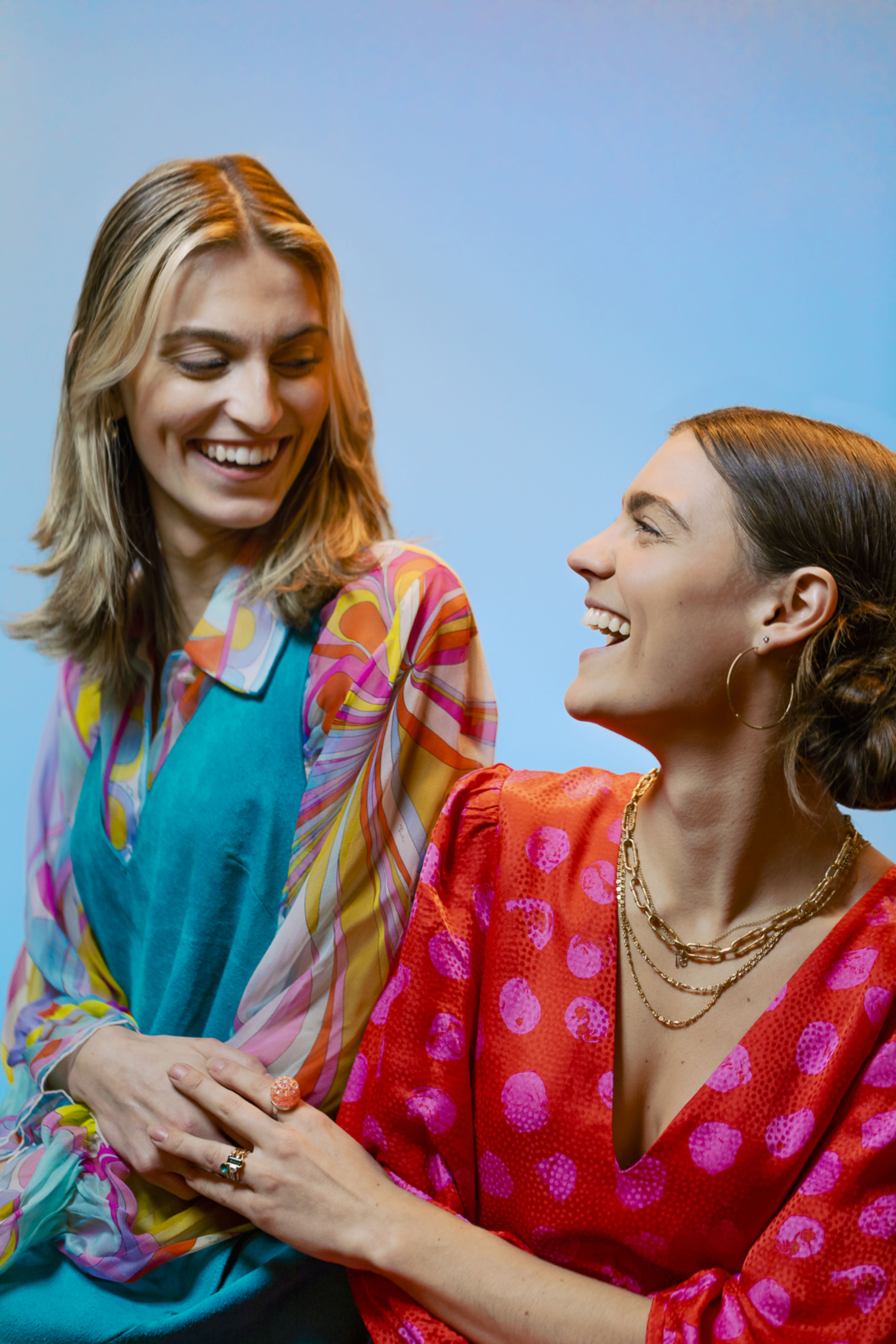 Have you always been interested in fashion?
Fashion was not my first love. Since I can remember, I've always been inspired by nature and the power that good design has to jump start conversations. Emily on the other hand has always loved fashion. From a young age she was always curious about fabric textures, patterns and accessories. I fell in love with jewelry when I experienced the power and significance it can hold in our lives.
What have been the highest and lowest points on your journey so far?
The highest points come from the love of our clients. When I hear that our designs have helped someone define their style or feel confident when they get dressed it makes all the hard work worth it. Recently we designed a custom pair of earrings for a client's wedding, she said 
'I felt like the most beautiful version of myself true, the earrings felt like me' 
It doesn't get much better than that. 
As far as low points go, the most difficult part has been not rushing our growth. It is easy to get lost in your thoughts and ahead of yourself. Growing pains are real, from having suppliers push back when we ask tough questions about responsible practices to out growing our office space and needing to grow our team. It's important to build a support structure around yourself to help guide your next steps of growth. 
What are the morals you run your brand by?
At Lot28 we are committed to generating conversations around climate change. We strive to continue to be a responsible brand through transparency, education, and everyday choices. We are growing as a company as well as a community and hope to continuously grow our responsible initiatives. We believe we have a moral obligation to our clients to help minimize harm to our environment. 
We hope that your Lot28 jewelry will be a warm reminder of your power to influence positive change. 
What was the inspiration behind your latest collection?
With lockdown ending, a summer to be remembered is upon us! The universal nostalgia of family celebrations, beach trips, and the vivid colors of summer inspired our newest collection, Summer Reflections. 
Jewelry has always played a role in our lives; family celebrations often included loose pearls. Each holiday the girls in the DeSisto family were given a single loose pearl from each of their aunts and grandmother. When the girls turned 18 they had enough pearls to design a necklace, bracelet, and earring set. 
Many of us can think back to our first memories of jewelry; digging through old jewelry boxes, layering pearls, brightly colored stones, and gold chains. These playful memories laid the foundation for our summer collection. Meant to spark nostalgia and the joy of getting dressed each piece is designed to be worn on its own or layered for a maximalist summer dream. We want to remind people of the joy and sentiment of getting dressed.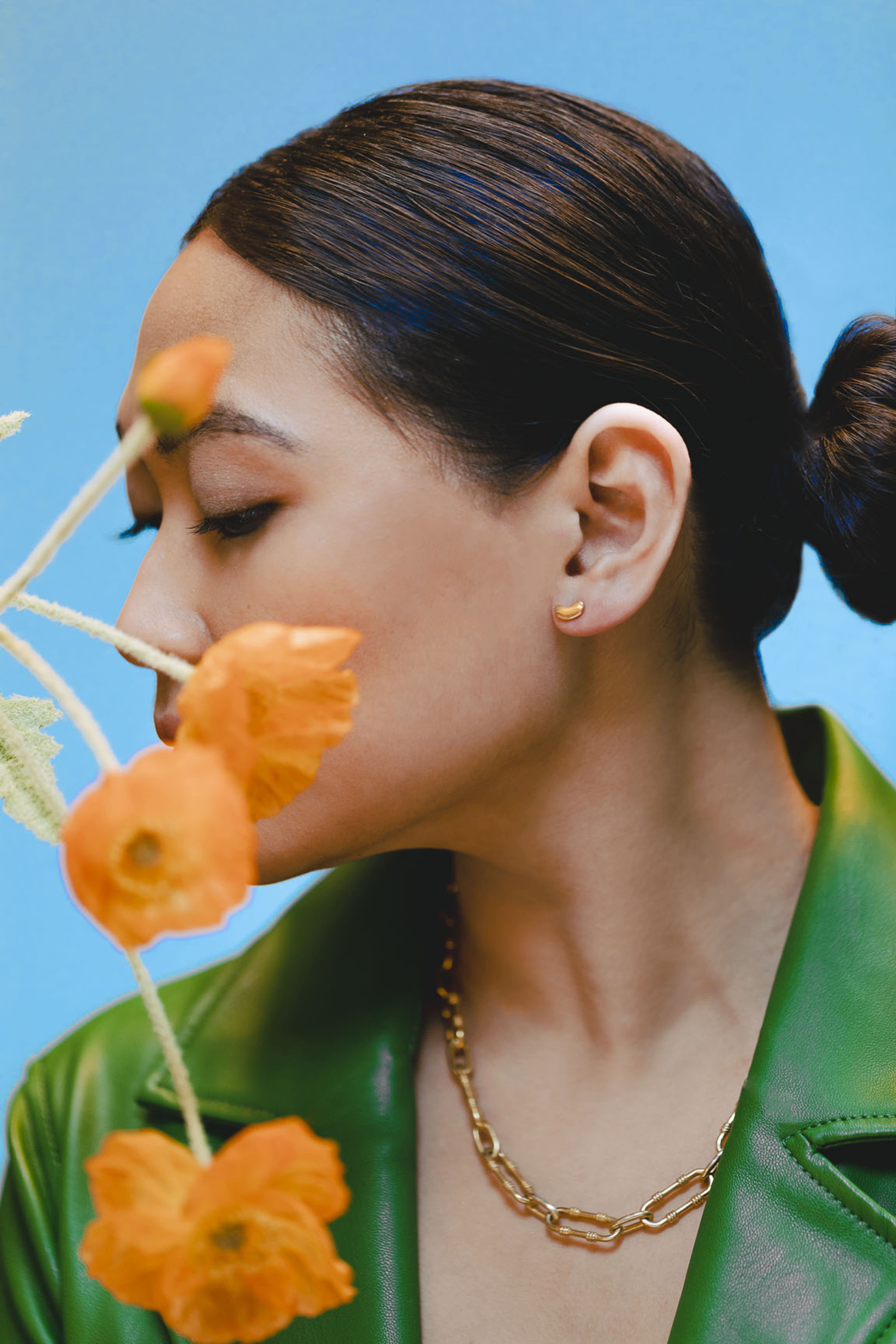 How would you describe your customer base?
Our clients take pride in their style and are mindful of their choices. They find joy in adorning themselves and are excited to share the message behind their style. Our clients and stockists are our community. They inspire us. 
Do you ever struggle to stay inspired?
We definitely experience design blocks at times but we are constantly collecting imagery, objects, and vintage pieces that inspire us. There is no place like NYC, the energy of the city feeds our inspiration. We also plan trips or experiences periodically throughout the year that relate to the topics we're designing with. With summer in full swing we will spend long weekends at Lot28 which always recharges our inspiration. 
Is there anyone you would love to see wearing your designs?
Oh my gosh of course! I would love to see our designs on Greta Thumberg, Dua Lipa, Harry Styles, Mila Kunis, Michelle Obama. These are just a few people who we are deeply inspired by in their efforts surrounding climate change, inclusivity, and style.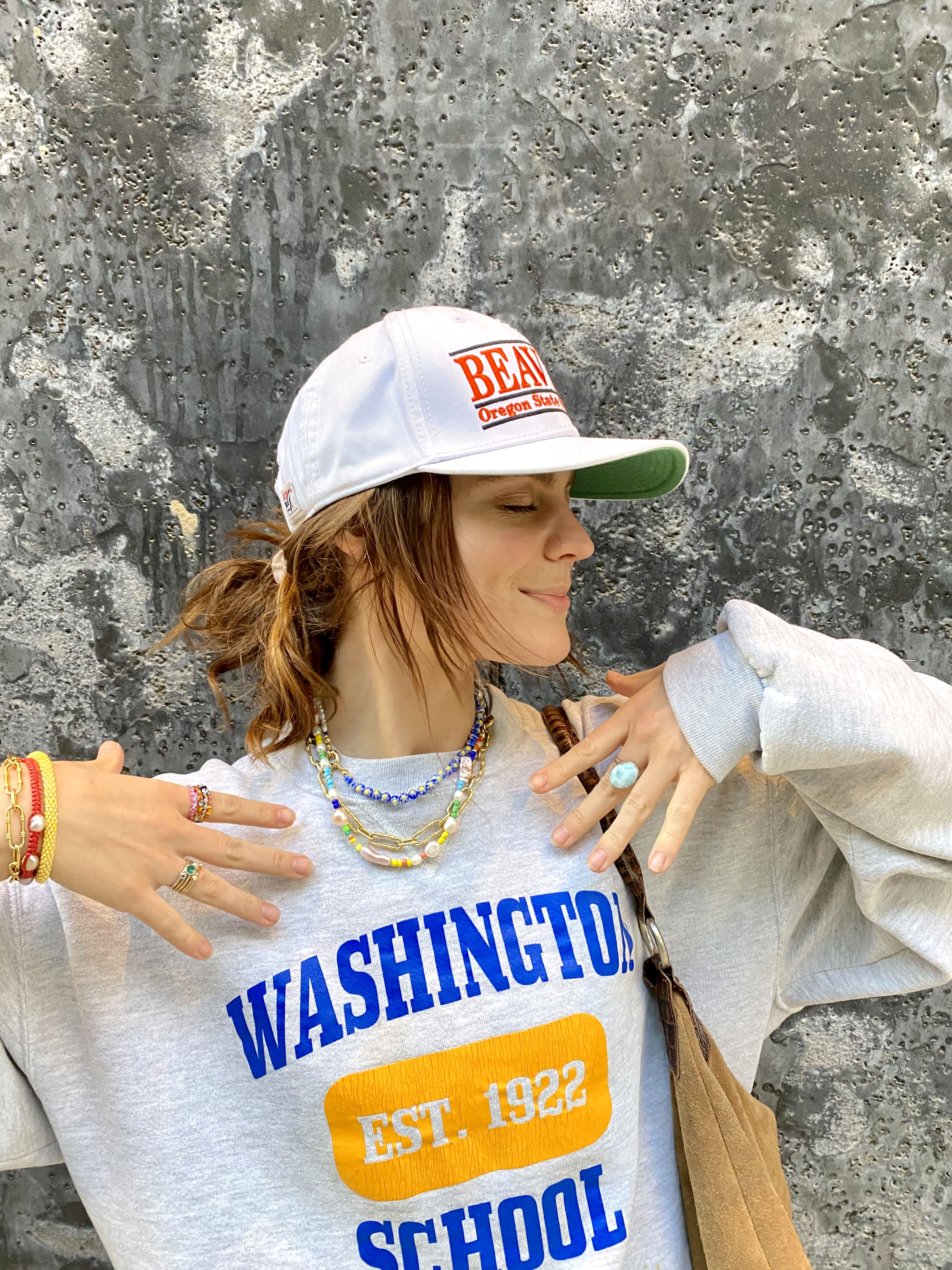 Do you have a mentor?
I find mentorship in a lot of people. One of the greatest realizations I've had in building Lot28 is that your community is everything. I strive to surround myself with people who have skill sets that I admire. 
If you could only wear one piece from your collection, what would it be and why?
Hands down it would be our Papa Chain. The piece is inspired by a collection of our grandfather's chains that we found during quarantine. The Papa Chain is  inspired by our heritage and has become part of my core style. I believe a simple gold chain is a timeless jewelry essential. I feel beautiful when I put it on not just for its aesthetic but also knowing that it was responsibly made and will last for generations to come. 
Is there another designer whose work you particularly admire? 
The Cartier Brothers. Earlier this year, I read The Cartiers: The Untold Story of the Jewelry Empire by Francesca Cartier Brickell. I'm inspired by their work in so many ways; from their designs that revolutionized jewelry to the beautiful gift of growing your life's work with your siblings. I find myself constantly thinking of their story.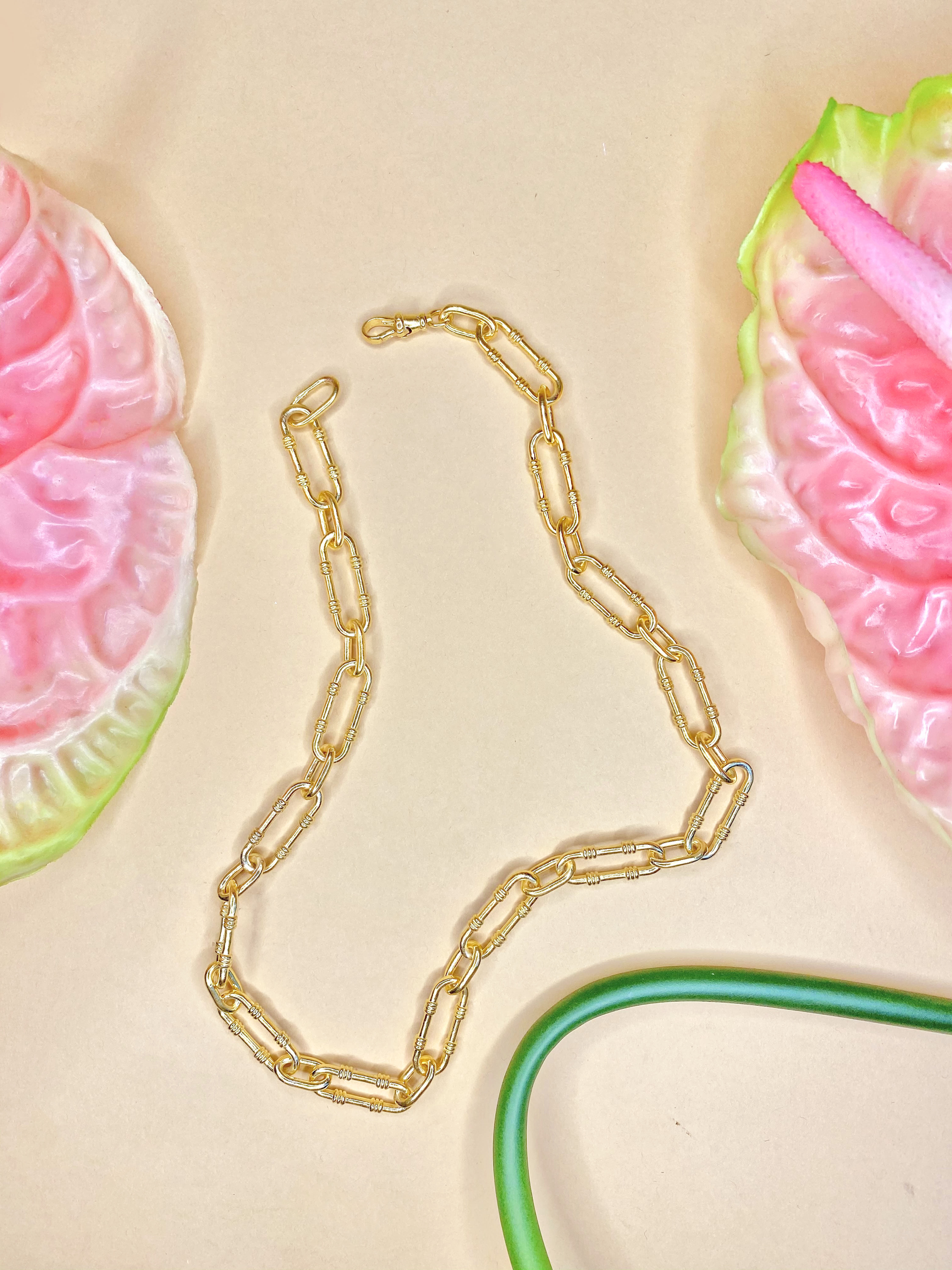 What's the best piece of advice you've ever been given? 
Believe in yourself. This extends through every part of Lot28 from our designs, through production, and into each piece that we deliver. We must all believe in the individual power that we hold. 
What drew you to Wolf & Badger?
We were inspired by your emphasis on sustainability and community. We hope that each Lot28 piece is a warm reminder of our power to influence positive change and Wolf & Badger felt like the perfect fit. 
Where do you see the brand in 5 years? 
I see Lot28 as not only a jewelry brand but a community platform for continued conversations about immediate climate issues. Knowledge is power. I want our clients to feel beautiful inside and out about their Lot28 pieces.