Up to 50% off in our Support Small Sale. Extra 10% off everything with code: SMALL10
Extra 10% off everything with code: SMALL10

Up to 50% off in our Support Small Sale.

Extra 10% off everything with code: SMALL10

Up to 50% off in our Support Small Sale.
creators2019/07/30
5 Minutes with... Matsour'i
Photographs by Becky Elliott
Ilona Matsour is a dress designer of some of the most contemporary and unique designs you will find anywhere in the fashion world. Based in Berlin, Matsour'i offers handmade, limited editions of feminine and dreamlike designs. Since childhood, Ilona has always been inspired by current trends while also drawing inspiration from the emotions, memories and feelings that only a true artisan can channel into a stunning dress design. We sat down with the founder Ilona to find out more about her brand.
How did Matsuor'i begin?
My journey started when I quit working for one of the biggest European online fashion platforms. The job was interesting but my freedom to work creatively was limited and that eventually became very frustrating. I've always had a creative streak and stifling that was difficult! I realised I could naturally channel that creativity into fashion. I also started identifying some gaps in the fashion market and I knew I had some ideas that would occupy their own niche in this industry. That's why I decided to launch my own brand.
Despite my love for arts and fashion, I actually graduated in Computer Science which always tends to surprise people. I then started working for different fashion journals and online fashion platforms. In 2016, I decided to take the plunge and launch my own womenswear brand MATSOUR'I. I had to work painstakingly hard during those early days. I'm a firm believer in reaping what you sow and the hard work paid off. In a short period of time the brand gained popularity and started to operate successfully within the German market.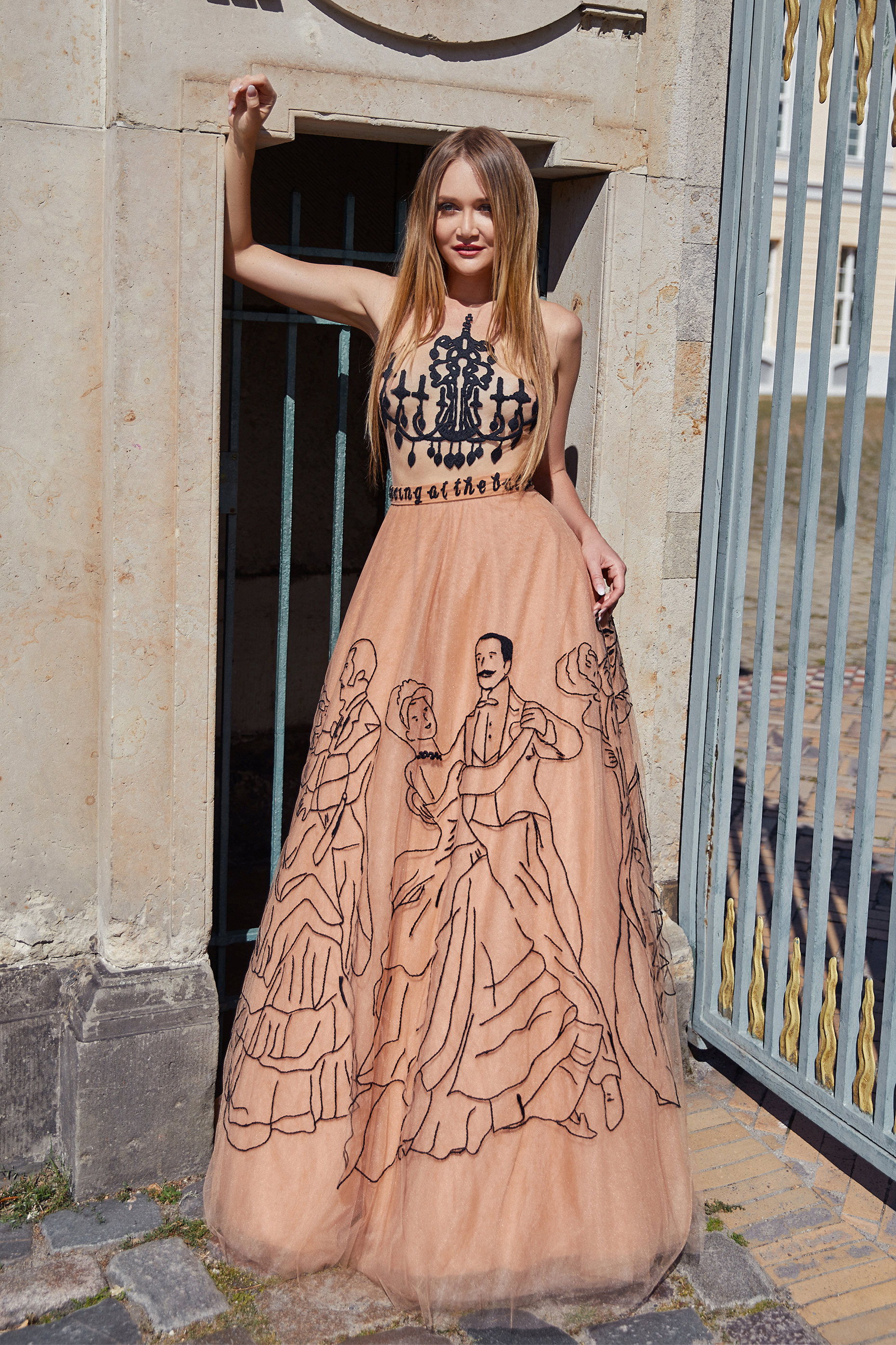 Have you always been interested in fashion?
Fashion has definitely been something that I was just naturally drawn to. I actually still remember my first encounter with fashion. I was 6 years old and I saw a girl who looked the same age as me. She was holding a little doll that was wearing the most beautiful dress. I can remember being mesmerised by the beautiful colours and detailing. My mum bought a doll just like that one and I immediately started sketching out dress ideas for the doll as soon as I returned home. I think that was a defining moment in my life because ever since then I've never stopped thinking about designing and creating dresses. What's more is that I still have the doll to this day!
What have been the highest and lowest points on your journey so far?
The positive feedback from customers is definitely the most rewarding aspect of the job. When women come back to me after their event to tell me how amazing they felt in their dress, and how complimentary people were over it, then that's an indescribable feeling. It assures you that the effort and sacrifices you're making is worthwhile. The lowest point I think was setting up production and logistics which would meet our requirements. That was at times ridiculously difficult.
What are the morals you run your brand by?
I think a brand truly lives or dies by its reputation. That is why I do everything possible to prevent any compromise on the quality of our pieces. We have stringent control at every stage of production so that ensures high quality. Our dresses are made in Germany. We also believe in giving back. I have been incredibly lucky so far in being able to live my dream and that's why I'm a firm believer in donating money to charities and other great causes.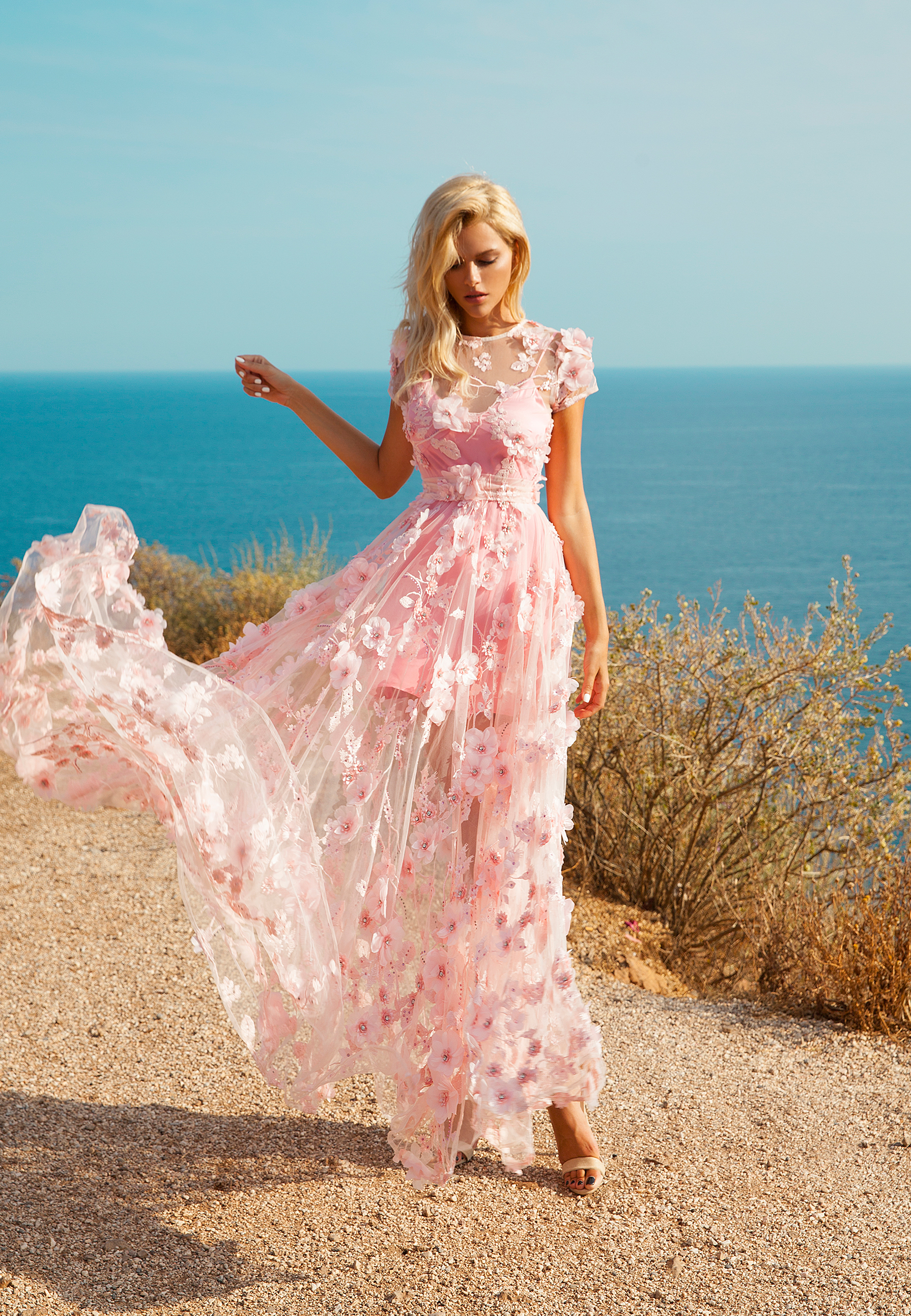 What was the inspiration behind your latest collection?
Nature and the sheer beauty of this planet is my greatest source of inspiration. I recently travelled to the islands in the Indian Ocean and just soaked up the unbelievable sights and uniqueness of those islands. I use nature as a way to recharge myself and restore balance. I think that's something which is essential for me to be able to come up with new ideas for my collections.
How would you describe your customer base?
The customers of MATSOUR'I are stylish and modern women who truly value quality and comfort. They are in tune with their femininity and individuality and wear clothing that beautifully complements both their inner and outer beauty.
Do you ever struggle to stay inspired?
Thankfully no! I have the opposite struggle in that there's not enough hours in the day to follow through with all of my ideas. I simply don't have the time for all of them.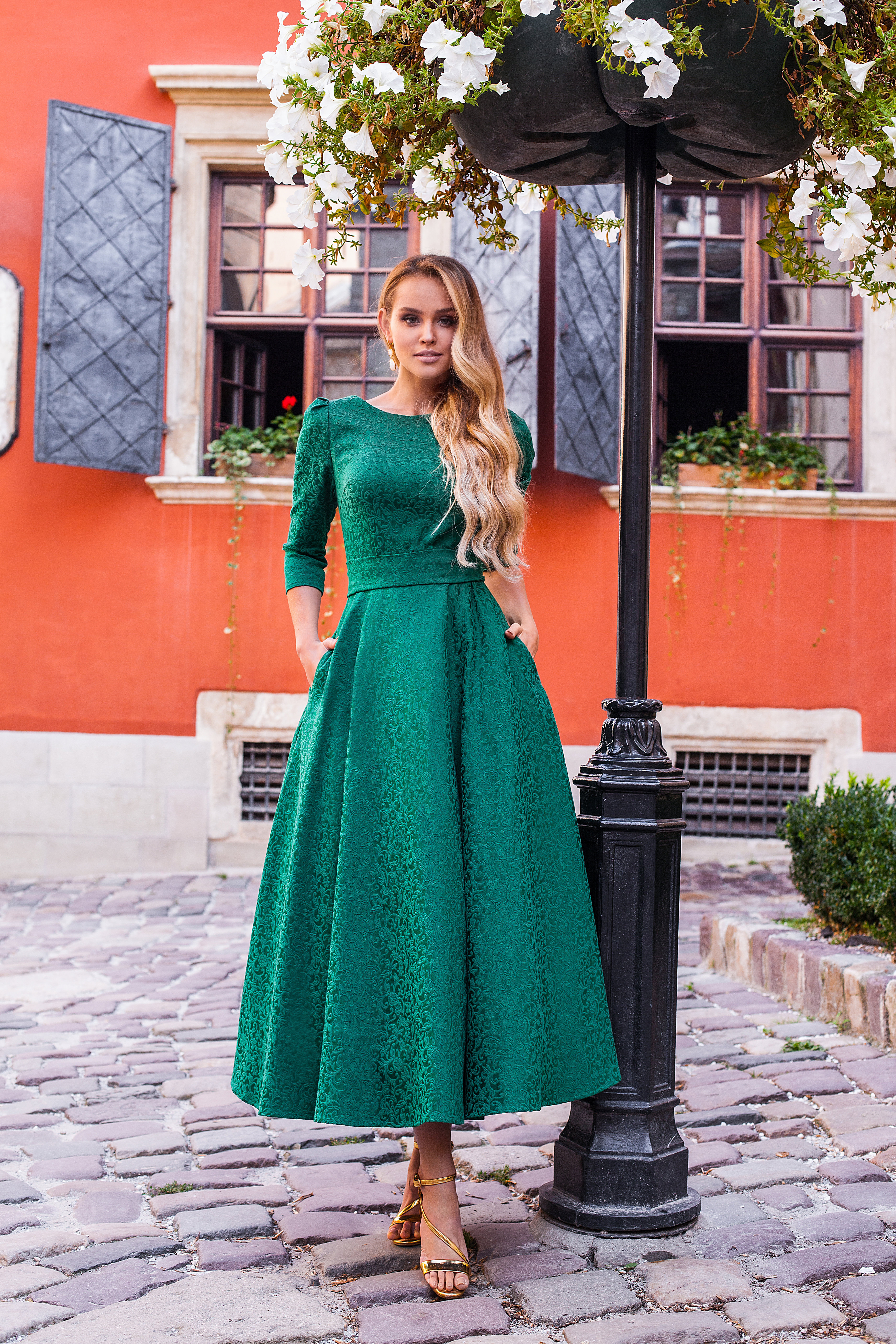 Is there anyone you would love to see wearing your designs?
Adele would be a dream client!
Do you have a mentor?
I've never had a mentor but I take on board the opinions of my parents, family and friends. They have a wealth of expertise and it's comforting to know that I can count on them for good advice. A strong supportive network is essential, otherwise it can be a very lonely journey. Their unconditional love and support has carried me through the hardships.
If you could only wear one piece from your collection, what would it be and why?
In my latest collection there is a cocktail dress called "Fabiola". It has a gorgeous flower print, it's bold and beautiful. I received so many compliments when I wore it the first time at a very important event. I'm now waiting for the next opportunity to wear that dress again. That's what fashion is for me. It's not just a piece of clothing, it's so much more. It's an entire experience.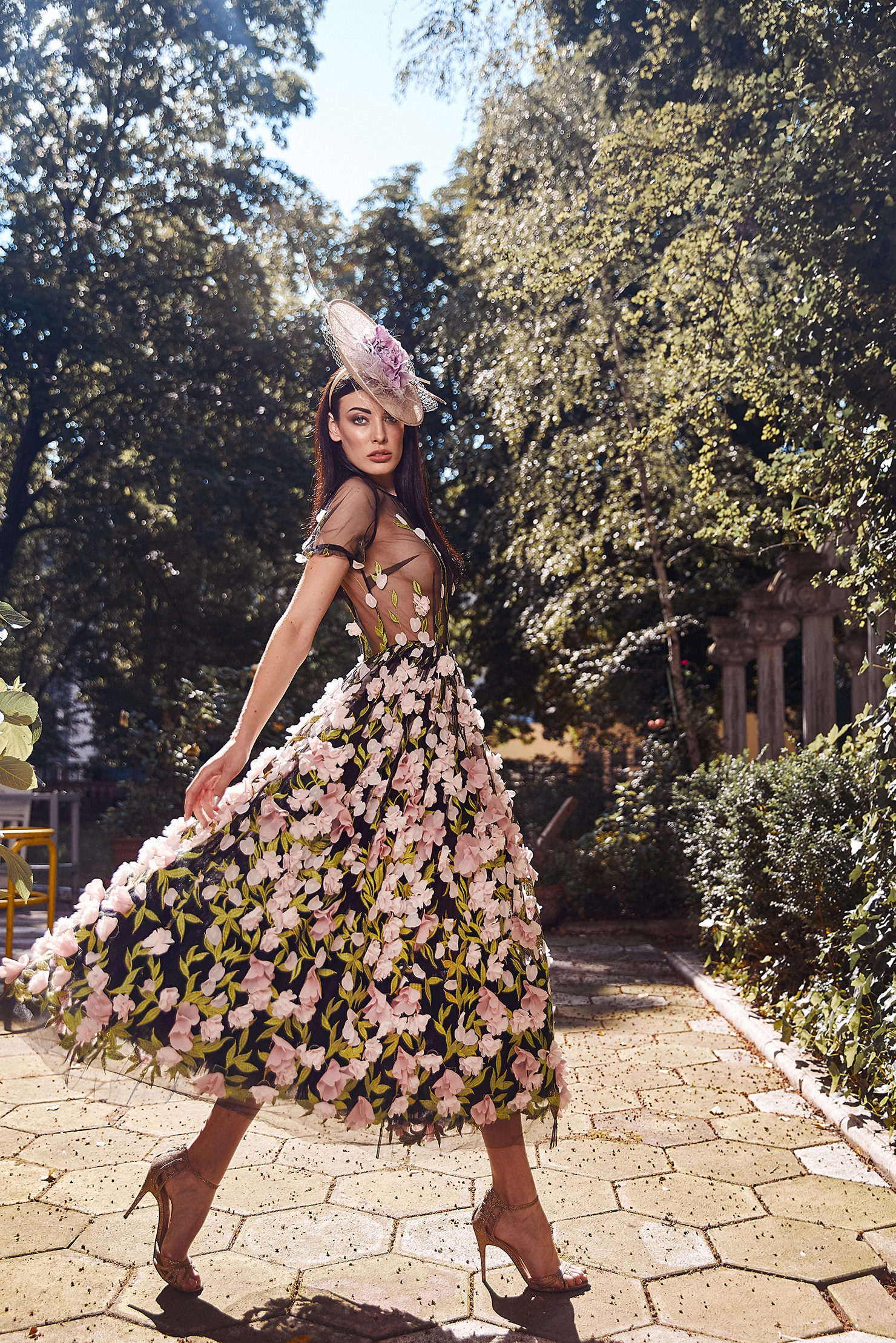 Is there another designer whose work you particularly admire?
The German Fashion designer Philipp Plein and Elie Saab are designers whose work I love.
What's the best piece of advice you've ever been given?
Stick to your own style. Don't follow the mainstream in favour of short-term advantage.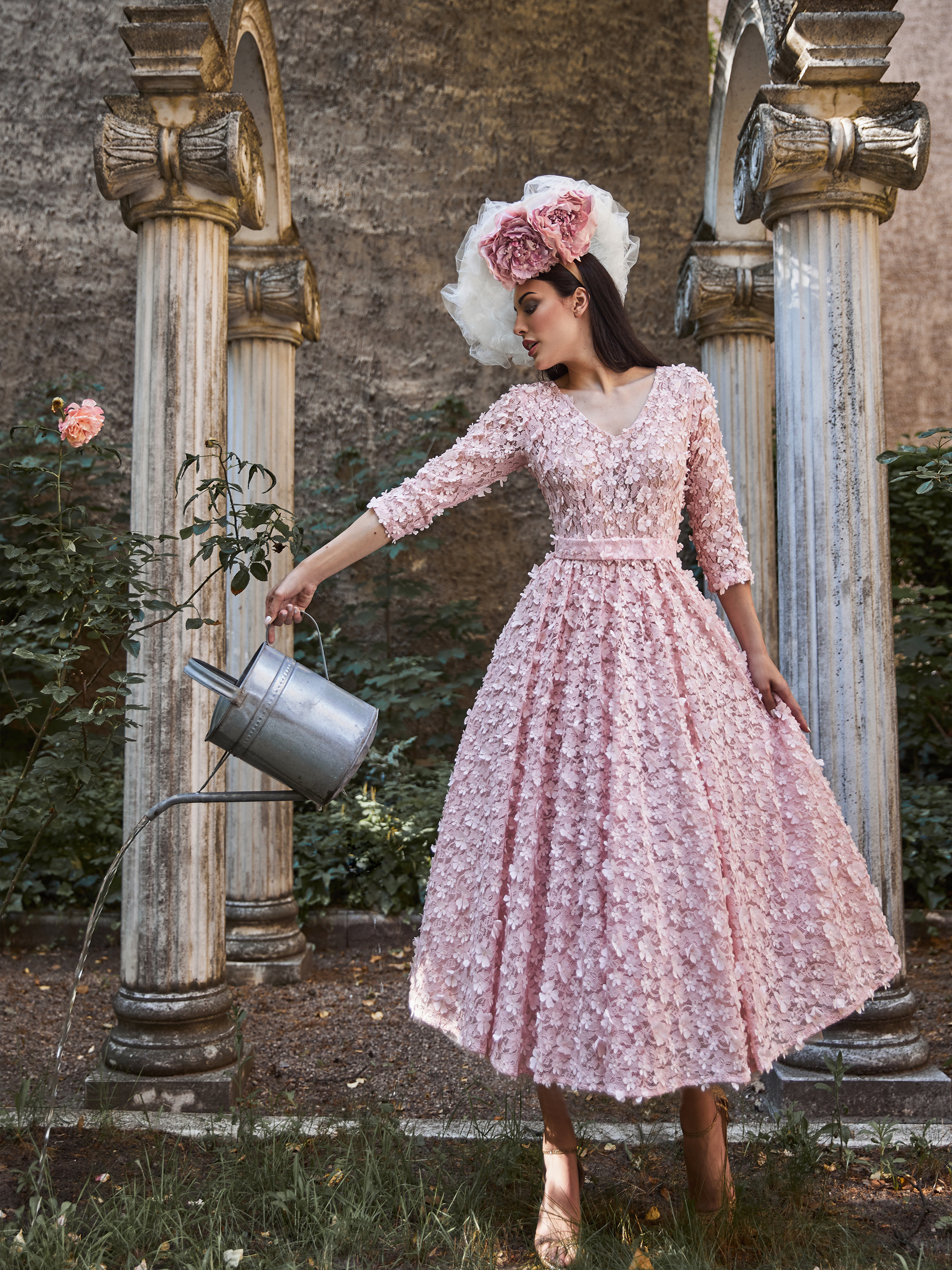 What drew you to Wolf & Badger?
Wolf and Badger has an excellent support system for designers. We're so excited to be working with you so that we can experience the exciting opportunities ahead.
Where do you see the brand in 5 years?
In five years we hope to be operating at a much larger scale. We want to become an internationally recognised brand.