Neon Hope is a British lifestyle brand born with a sunrise and founded on a belief: that each day holds new promise.
Is there anything so encouraging, so uplifting, as watching a new day break? Up all night or welcoming a new day, travelling to another land or simply sitting still to contemplate the evolving colours of the sky… the emerging sun delivers fresh ambition, optimism and energy. Every time.
Just as no two dawn skies are identical, the glorious individuality of each and every one of us is truly something to celebrate. Neon Hope is for those who break the mould on a daily basis, who rise with attitude and authenticity no matter what. We sat down with founder Victoria to find out more about her brand.
How did Neon Hope begin?
After over a decade of working in tech I wanted to make something I could touch and it took a breath-taking sunrise to inspire what that might look like. Neon Hope was conceived on a beach, at 6am, the day after my wedding. Having successfully made some sunglasses for our guests, most of whom were still celebrating in the sea, the path ahead suddenly became clear. The name arrived easily, Hope is my middle name prefixed with the vibrant tones of a sky at daybreak. 
I had worked in the technology field ever since graduating. Initially in software sales, then corporate marketing and I moved into the non-profit sector advising start-ups in a tech incubator and seed fund in Ghana. After working closely with 16 start-ups over 2 years I was inspired to start my own company, an app that was a virtual friend for females. One of the features was that it automatically showed that your loved ones got home safely, something that I found comfort in with friends living in different cities and those who were online dating. 
After this I decided it was time to try something new, all I knew was that I wanted to build something I could touch.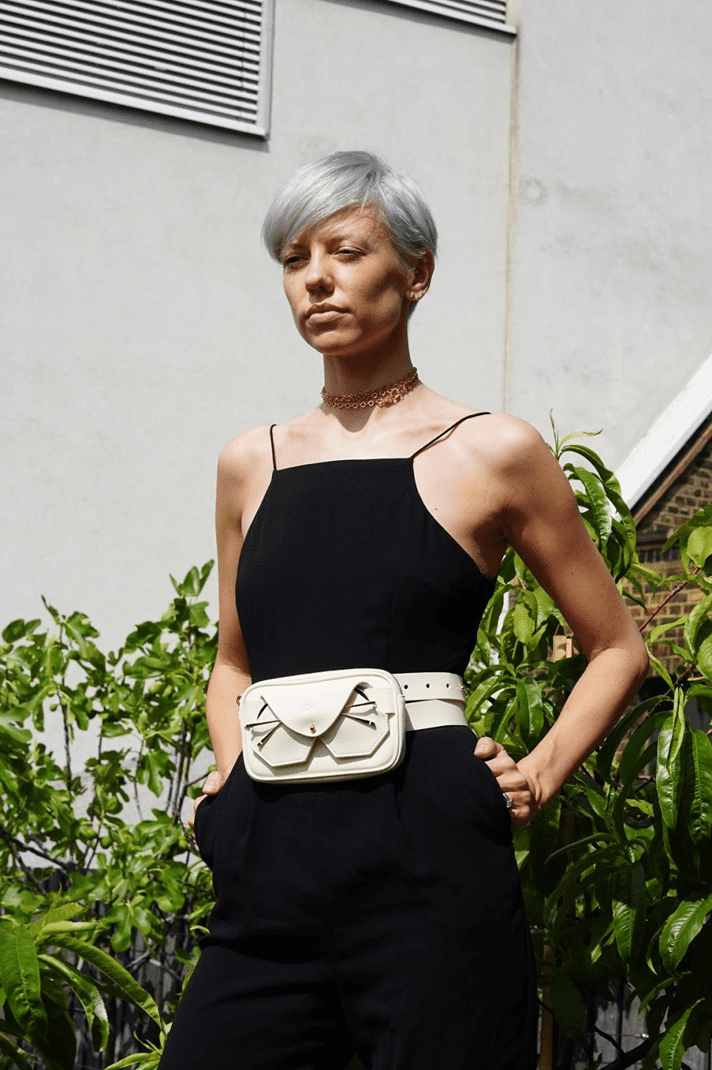 Have you always been interested in design? 
I don't have the typical fashion design background, I have always been creative and more so on the practical side of things. I used this to help design the Neon Hope system in which all the products can work together. 
What have been the highest and lowest points on your journey so far? 
The highest was my first Fashion Month. The brand launched on 4th July last year and I had the opportunity to join pop up stores during Fashion Weeks in NYC, London, Milan and Paris in September last year. It was so fun, great to see the customer's reactions to the products, I met so many lovely people. It was a long but rewarding month. 
The lowest was having to delay our launch into California, which was planned for March/ April this year. I had spent January and February planning for this with online and offline events and a new campaign, however we now have a bigger fight to conquer. Although it was disappointing, the way I look at it is that it will happen and when it is meant to be. Our team is safe and that is the most we can ask for. We are now taking this time to plan, build and check in on our community and be ready for an even bigger launch when the time is right.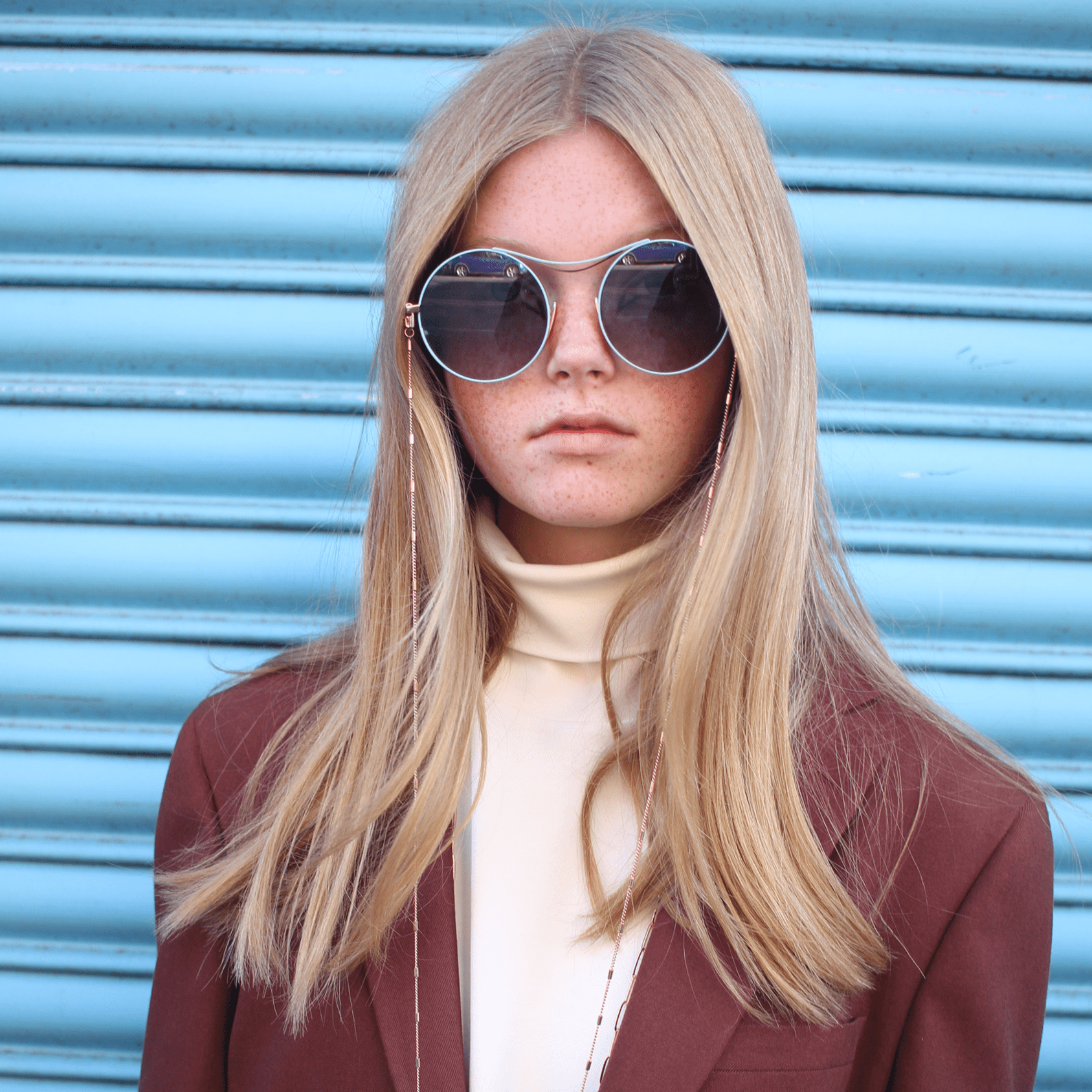 What are the morals you run your brand by? 
I aspire to run a brand that is honest, loyal and that encourages and embraces the fact that every person is as powerful and unique as any dawn sky – and we celebrate that. If there is anything embedded in our DNA it is the sense of potential and possibility that comes from embracing constant change. That every day is a chance to grow and evolve regardless of what has happened the day before. 
What was the inspiration behind your latest collection? 
Neon Hope was born with a sunrise and founded on a belief: that each day holds new promise. The idea that each and every day you get to choose your vibe, your personality, your persona and our system (our own little solar system) allows for this. We've carefully crafted our sunglasses, chains, cases and bumbags to complement each other and create versatile looks for any occasion. 
How would you describe your customer base? 
Our clientele are those who are looking for something new and who love to be fashion forward but in a practical way. They are on the go and move from day to night seamlessly. They appreciate chic style investment purchases that will last them season after season.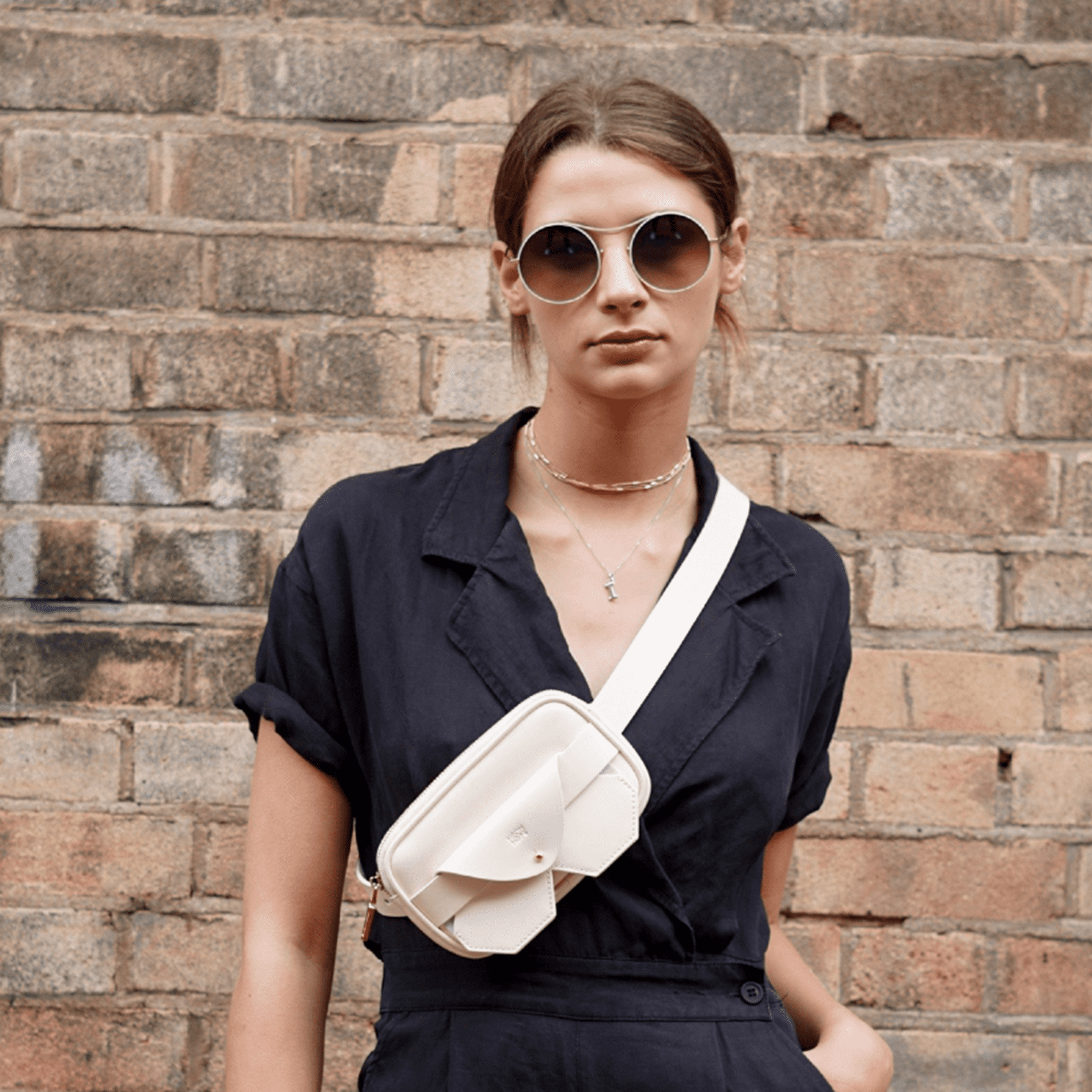 Do you ever struggle to stay inspired? 
Some days. When this happens I go with the flow... It is important to try and not be so hard on myself, to step away from screens when I can. I also use this time to do my life admin that I usually put off. 
Is there anyone you would love to see wearing your designs? 
I really like people who aren't afraid to be themselves, even if that is a little different. When I created the brand I had a mood board for this persona and it included Rita Ora, Cara Delevingne and Alexa Chung, so it would be fab to see them rocking them. 
Do you have a mentor? 
I am magnetised by all of my friends. They inspire me when I need them.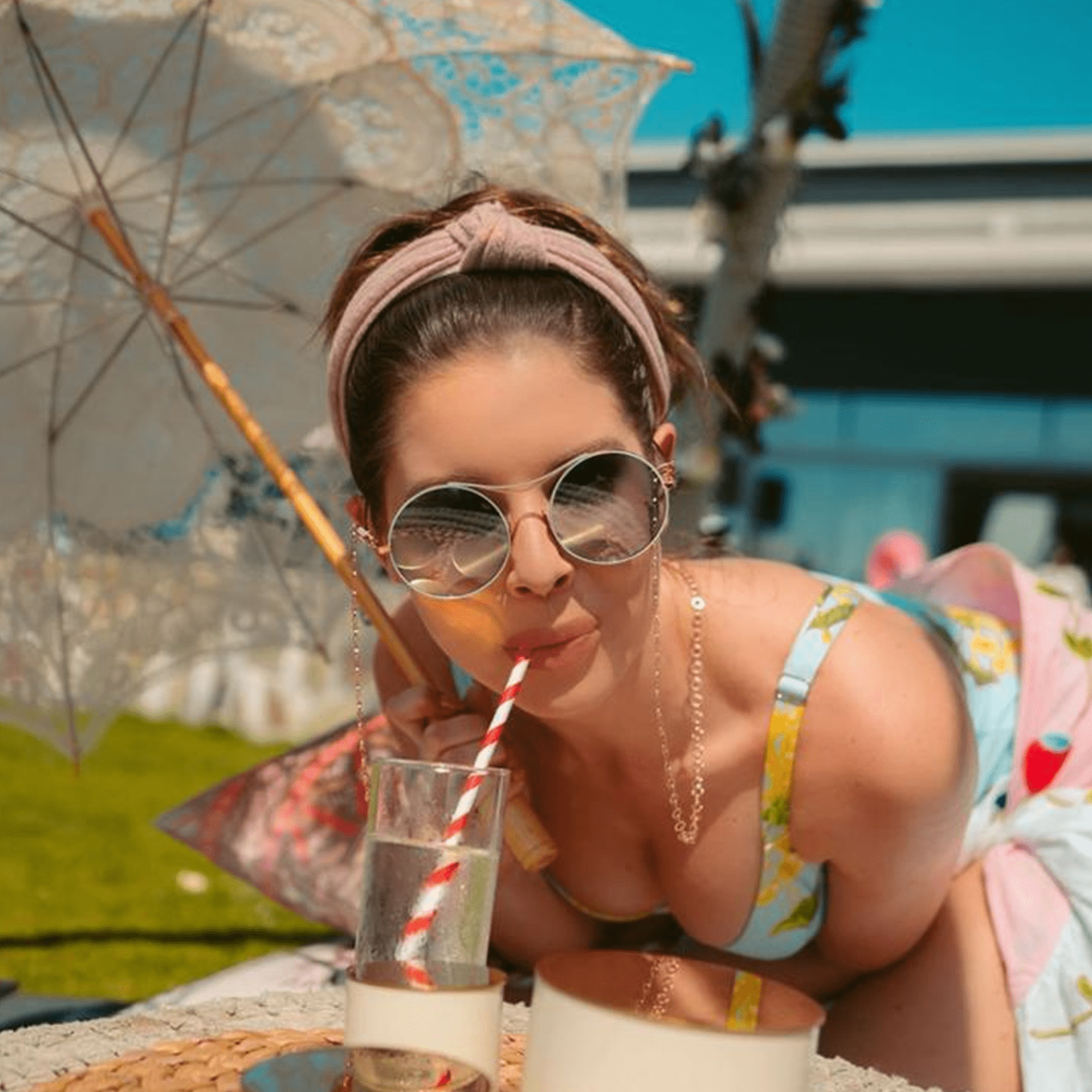 If you could only wear one piece from your collection, what would it be and why? 
The bumbag, which conveniently also carries the sunglasses. I am a tad biased but this has been a game changer for me. It holds all my essentials, cards, keys, lippy, phone and the sunglasses case attaches to the strap conveniently located on the exterior of the bag (which doesn't take up any extra space for the essentials)! You can wear it across your body, around the waist and even as a clutch so it can be used for anything from dog walking to a black tie gala. 
Is there another designer whose work you particularly admire? 
I met Kiki Ito, an amazing independent designer in London last year. Her brand, KIKIITO, is so cool, it is minimal and yet has such a strength behind it. 
Also at the moment I have a big crush on Dion Lee, I love his masculine/ feminine approach. It makes you feel sexy but powerful.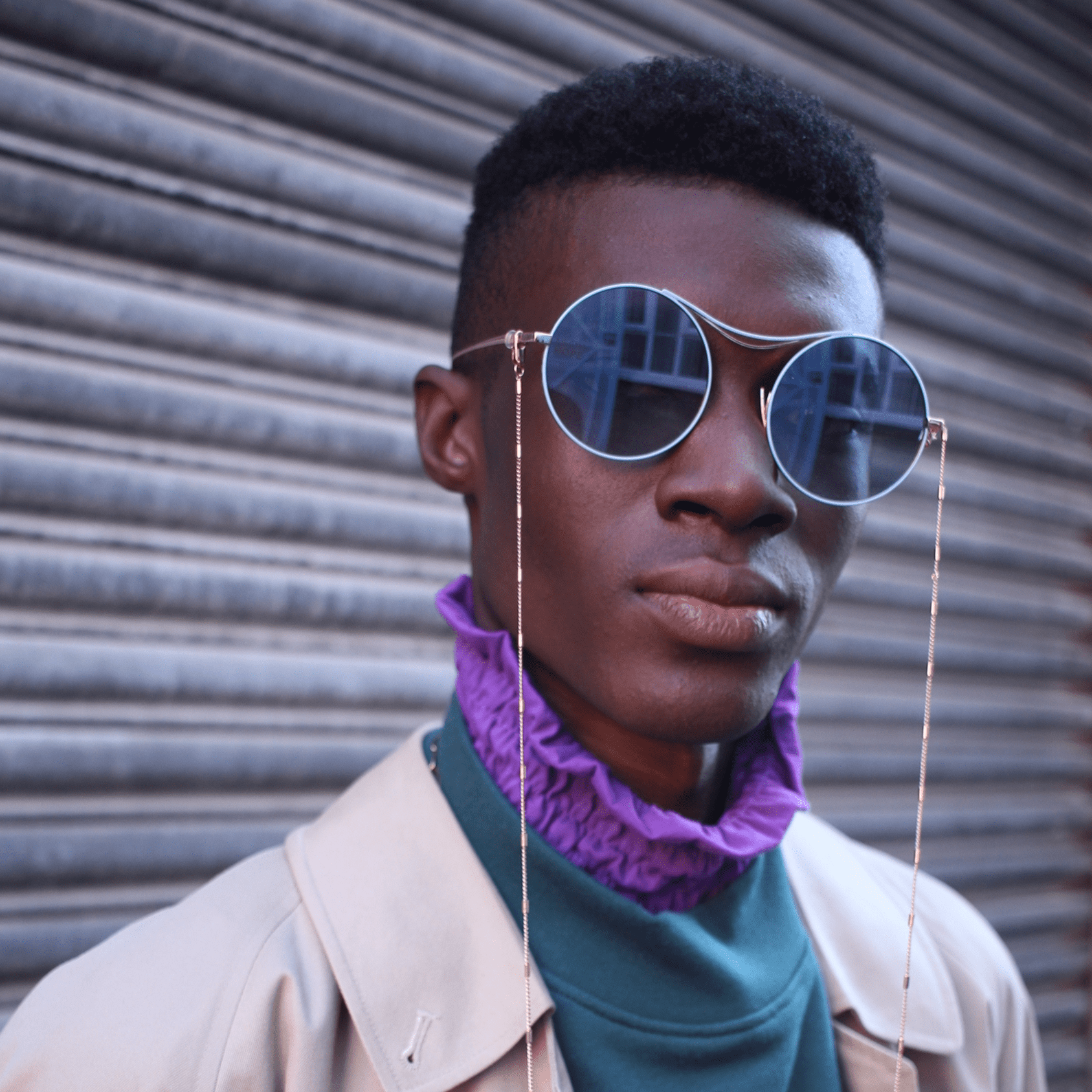 What's the best piece of advice you've ever been given? 
Focus on focus. I have the tendency to get very excited about new ideas and can go down a bit of a rabbit hole. This is where some of my best ideas come from but I am learning to pull back and make each thing we work on the best it can be, that less can be more. 
What drew you to Wolf & Badger? 
I love the idea of supporting small independent brands, we all put our heart and soul into creating a unique product or garment so it is nice to have a platform to showcase our hard work. I've learnt that having our products in store really helps educate our customers as they gain a better understanding of how high quality our products are and how they can work together. 
Where do you see the brand in 5 years? 
I want the brand to be as distinctive as its design, unpretentious and inspiring. I want Neon Hope to be known for the way it makes you feel and the celebration of individuality. 
Beachside or office-bound, en route or in situ, the Neon Hope vision encompasses every aspect of the modern woman's lifestyle – finding that accessory can pull a look together, and we all know that looking good can help someone feel better. While there's not much that stays the same in our dynamic day-to-day, Neon Hope knows the sun will always rise – after a night, dark or danced through.