creators2017/05/05
5 Minutes with... Rachel Jackson London
by Magdalene Barclay
Rachel Jackson London is a contemporary jewellery brand based in Shoreditch, London. They specialise in personalised, meaningful jewellery designed for layering and stacking so you can create your own unique look. Their jewellery is chic, minimal and Art Deco inspired. They've been featured in Vogue, Grazia and Stella magazine and worn by celebs including Rita Ora, Fearne Cotton and Jessie Ware. We spent 5 minutes with founder, Rachel Jackson, to get a closer look...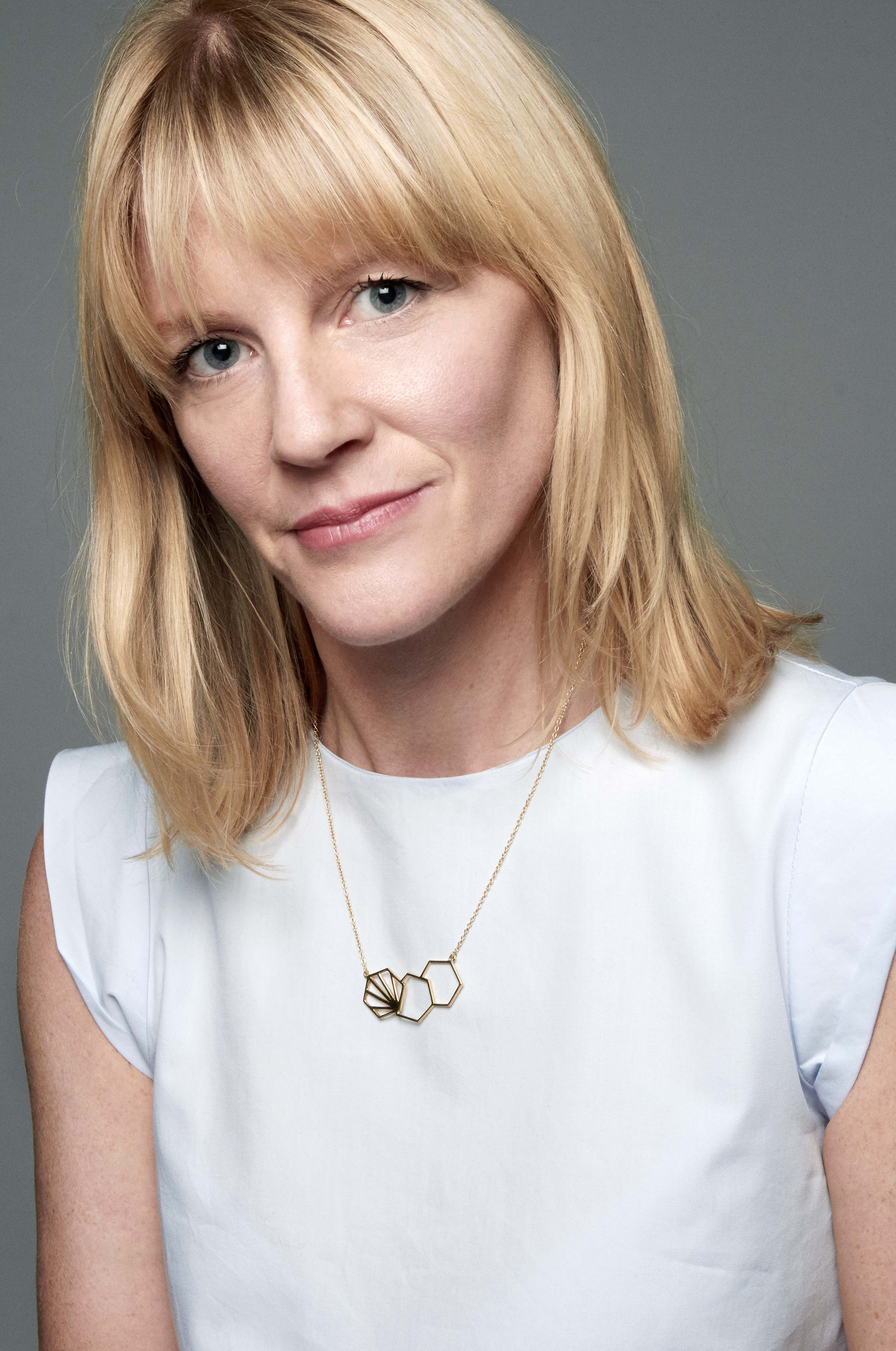 How did Rachel Jackson London begin?
It all began in 2006 with a life-changing trip around the world. I left behind a ten-year career in the music industry to broaden my horizons, and find my calling in life. I spent three months in Brazil where I learnt how to make jewellery and when I got back to London I started selling my wares on a market stall in Spitalfields, London. I wasn't sure whether what I was doing had any legs, but I loved it and felt compelled to pursue it. A month into doing it, a close friend died in a tragic plane crash and I had an epiphany that life is short and you should make the most of it. So I took a leap of faith and set up my first jewellery label 'Cinderela B' and ten years later, in January 2016, I created sister brand Rachel Jackson London.
Have you always been interested in fashion?
Yes. Thinking back to when I was at high school, my friends would say 'that's very you'. I've definitely always loved creating my own look, through clothing and accessories.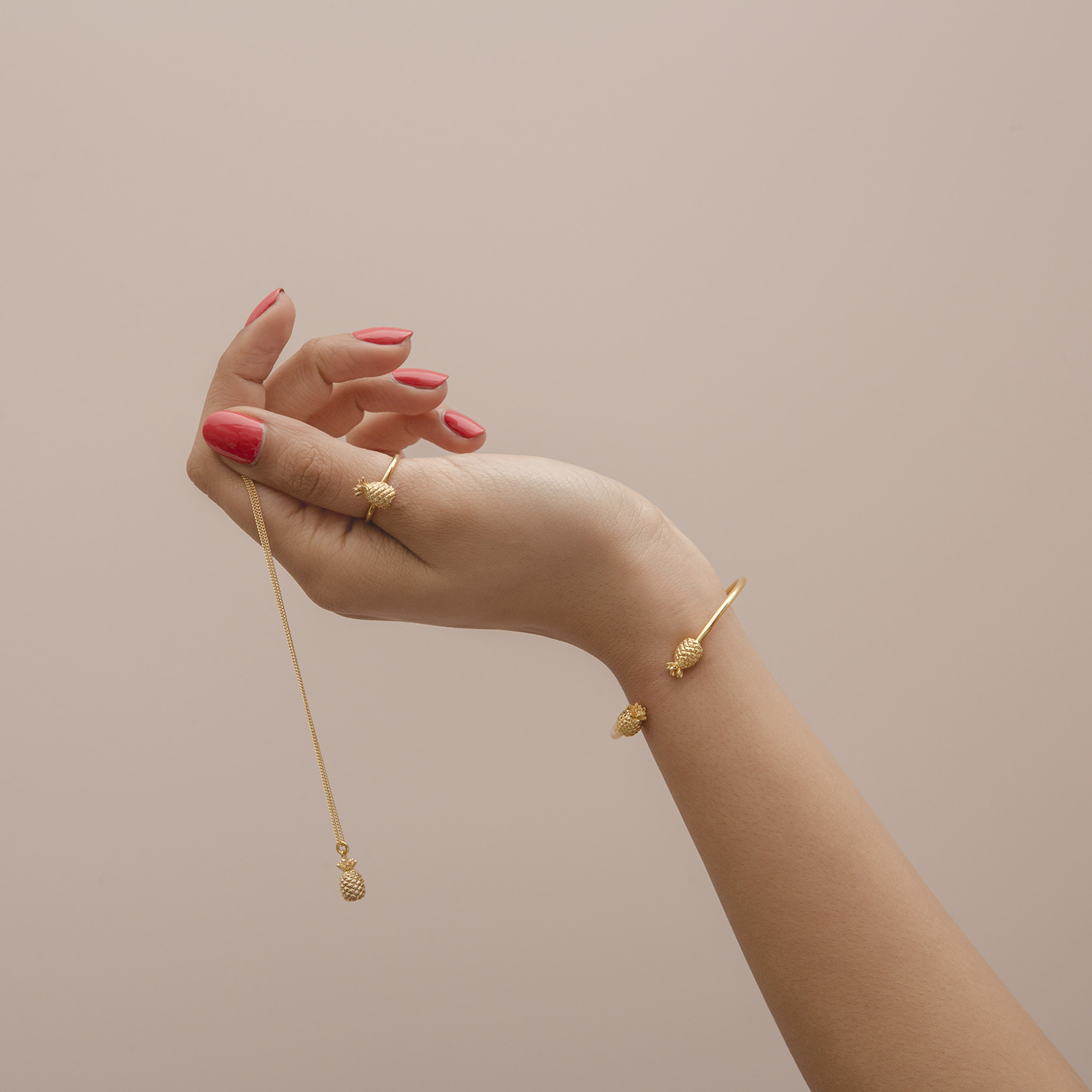 What have been the highest and lowest points on your journey so far?
Highest point - collaborating with Liberty of London, and lowest point … hmmm, in all honesty, I don't get low much, apart from the unavoidable tough parts of running a business, but let's say almost getting to work with Gwyneth's Paltrow's GOOP team, and then it not happening, but we're working on it!
What was the inspiration behind your latest collection?
Our newest collection is called Electric Goddess and it will launch this May. The collection is headlined by a stunning sunburst cuff and is both edgy and feminine. It's art deco inspired, featuring clean lines in the form of sharply defined sunrays and is designed to bring out your inner goddess! Jewellery can be very empowering; it's like putting your armour or game face on.
Do you ever struggle to stay inspired?
No, never. If anything I have too many ideas and I have to reign myself in. It's important to stay laser focused on the plan and not get distracted.
Where is your go-to meeting spot?
Shoreditch House. It's a really relaxing space with a creative vibe. I go there on my own a lot, but also with suppliers, customers and the team.
How would you describe your customer base?
Smart, stylish, busy women who want versatile jewellery they can style their way, day into night.
Is there anyone you would love to see wearing your designs?
Angelina Jolie, Emma Watson, Meryl Streep – women who excel at what they do and use their fame for the greater good. They help shape our world and act as role models for other women.
What are the morals you run your brand by?
Being brave – we want to continually excite our customers with 'newness' and push ourselves so we're constantly learning and growing the brand
Being supportive – as a team we're very supportive of each other and this carries through to everyone we work with
Having passion – I love my team. Everyone is super passionate and good at what they do. I think it's important to love what you do.
Do you have a mentor?
Yes. I recently graduated from the Goldman Sachs 10,000 Small Businesses programme at Oxford University and I have a coach off the back of that.
What apps keep you sane?
Does Uber count?! I like Instagram too…a bit too much!
If you could only wear one piece from your collection, what would it be and why?
My Amulet Birthstone necklace as it has my daughter River's birthstone in it, and also my boyfriend Andrew's. I like carrying them with me wherever I go.
What's the biggest style mistake you've ever made?
Wearing a pale blue fluffy Kangol beret during my clubbing days in Manchester!
Is there another designer whose work you particularly admire?
Anya Hindmarch. I love her original style plus she's an amazing business women - a Creative Director and CEO, mother and all round inspiration.
What's the best piece of advice you've ever been given?
It's the opportunities you don't take that you might regret, not the ones you take and fail at. I've made (make) loads of mistakes but if I didn't go for it, I wouldn't be where I am now.
What drew you to Wolf & Badger?
The breadth of unique product and quality of the designers on the site. I think it's really well curated.
Where do you see the brand in 5 years?
Available in inspiring bricks and mortar stores right across the UK, and also in key cities around the world.