Saisons D'Eden is an organic skincare brand delivering seasonal products that are a pleasure for the senses. We caught up with founder Johanna to find out more about her forward-thinking beauty brand.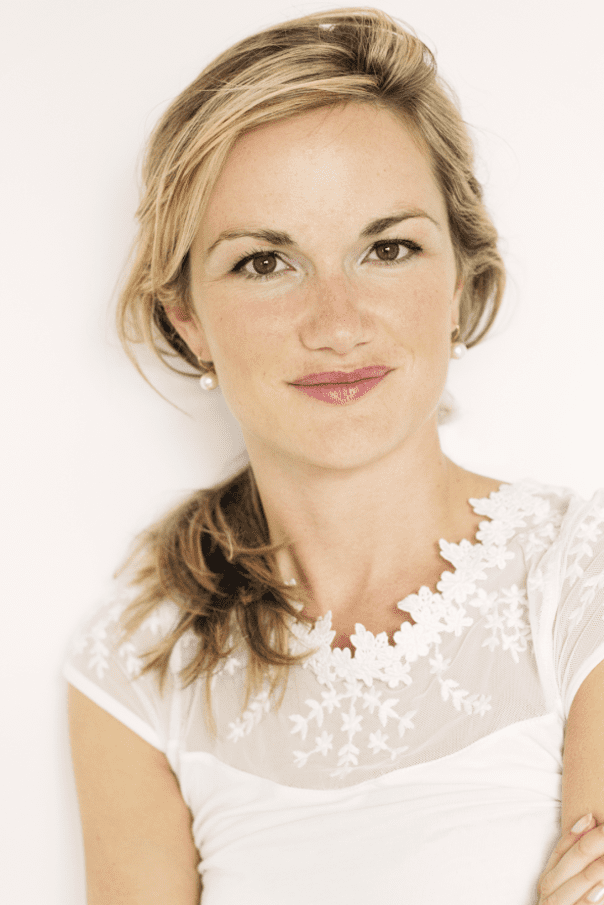 How did Saisons D'Eden begin?
SAISONS D'EDEN is the story of a woman fascinated by plants and convinced that our bodies change with climatic changes, and our needs must therefore be adequately prepared. Johanna Fayolle decided to abandon her PowerPoint to research what nature can offer our skin, with the objective of reconciling nature and progress, health and refinement. The first step of Saisons d'Eden was to quit everything to train in aromatherapy and make strict specifications on a short range of seven skin care products.
Have you always been interested in the beauty industry?
Since adolescence, I've been fascinated by cosmetics. Its textures, perfumes and its feminine universe. At the age of 14 years old, I'd already started buying creams, and I'd try as many of them as possible to make my own opinion. I am conscious that our skin is crowned as the reflection of ourselves. That's why we need to treat it well, protect it against the sun, moisturise it and avoid the excess.
How did you begin to develop your products?
I started to create my products with the help of my cousin, an expert in aromatherapy, and I also found a laboratory that turned to organic skincare. During my two years of research and development, I also worked in a healthcare store to be close to the consumers and understand their needs. 
What have been the highest and lowest points on your journey so far?
The highest points are that I'm completely free in my professional decisions and I can follow my inspiration without any compromise. The lowest points are the lack of time and the feeling to constantly work.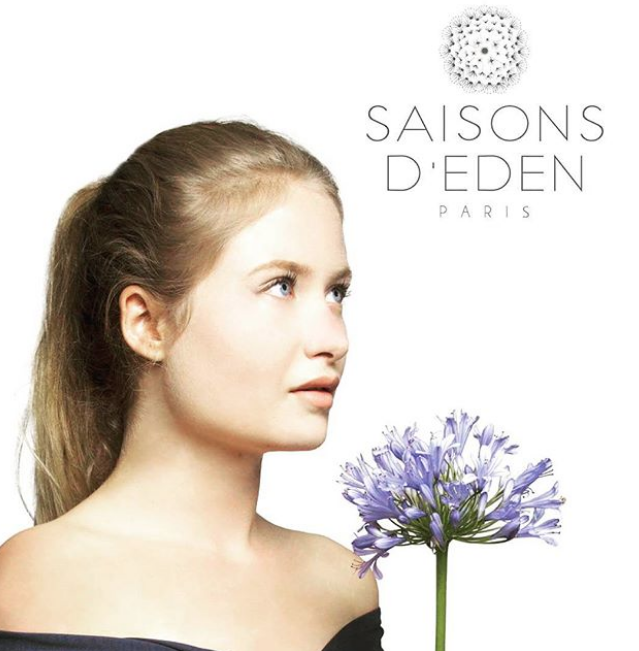 How would you describe your customer base?
Saisons d'Eden is addressed to all women everywhere who would like to take care of their skin. If I need to define the Saisons d'Eden customer, I'd say she is demanding, healthy and feminine.
What do you do when you are feeling uninspired?
I meditate or I contemplate. I leave to recharge one's batteries most often in nature. If I can't, I just lay down, listen to classical music and let my ideas wander…
What is your evening skincare routine?
I use my duo "Fleur de Lait" to remove the make up perfectly, and "Fleur d'Eau" to complete this ritual and tone up my skin. Then, I apply aloe vera gel that I mix with vegetables oils (I adapt my vegetables oil according to the season).
What's different about your products?
The seasonality. I partner up with a state-of-the-art laboratory and take into consideration the different seasons, as well as ethical high-performance. These standards are at the heart of Saison D'Eden's philosophy, along with respect for skin type and the use of organic ingredients.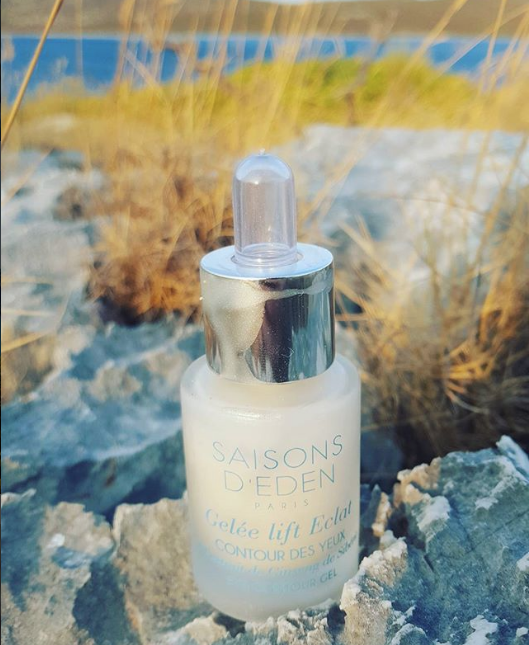 Why is using natural/organic ingredients in your products so important to you?
To me, it's vital. It's a health question. You will move into organic products and never come back. We use tonnes of creams and chemicals products in our life, and that's why we believe "only the best quality ingredients can create outstanding products".
Do you have a mentor?
No, but I'm guided by well-being wherever I find it. Rather than follow, I'm in search of plenty of freedom to express my ideals.
Is there another brand whose work you particularly admire?
I like the brand Doctor Hauschka, pioneer in organic skincare.
I also admire Caudalie, who take the blend of natural skincare and show a feminine image.
What drew you to Wolf & Badger?
I like the heterogeneous selection and I find the interest in niche brands innovative.
What's next for your brand?
A new range with 6 new products will be released in Spring 2018, a surprise! I am very glad to offer a complete seasonal beauty ritual.