Sania Studio is a label by Sania Maskatiya, a Pakistan based designer emblematic of a new generation of fashion talent from the Sub Continent. Breaking convention, she has fast become Pakistan's most lauded designer and simultaneously their most prized fashion export. We spent 5 minutes with Sania to get a glimpse inside her world.
How did Sania Studio begin?
I started my design house in 2010. We started with one store but since then the Sania Maskatiya brand has rapidly expanded both nationally and internationally. In Pakistan the brand boasts three stand-alone stores each of which is located in prime shopping locations both in Karachi and Lahore. The brand is further available at select national stockists. Internationally, the brand continues to develop regional and global presence; with stockists and stores in Dubai, Singapore, UK and the US. I am hugely excited about our Sania Studio brand that has been developed specifically for the UK and US market with a view to catering for the western woman while retaining some of our unique design ethos.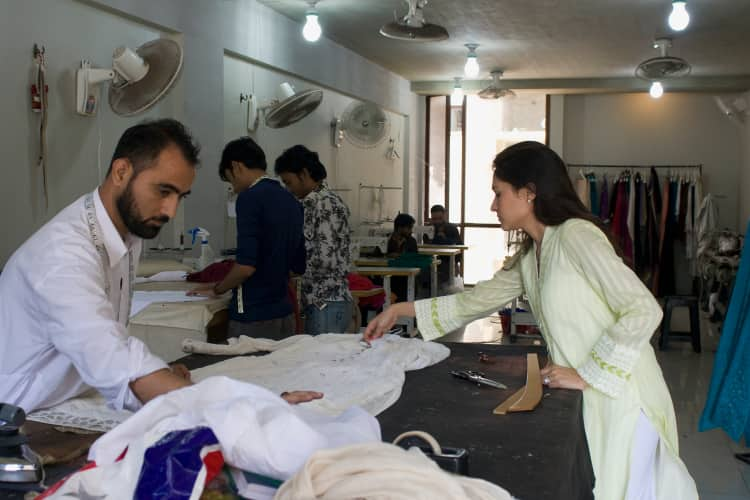 Have you always been interested in fashion?
I was always fascinated by colour and was one of those kids who loved scribbling and creating. I was attracted to patterns and shapes as a child and these continue to excite me and are a huge part of my designs. Many years on, I specifically chose art subjects in my studies and pursuing a career in design was nothing but obvious for me. I started with designing for family and friends and the positive response and feedback encouraged me to start my own brand with the help of my brother Umair who heads the business side of things.
Our vision was for Sania Maskatiya and now Sania Studio to be a unique brand, one that embodied creativity and artistry. We translated this into fashion by ensuring that each collection represented a specific theme or motif and each piece embodied a story of its own. Currently, the brand distinguishes itself with its uninhibited use of colours, intricate design work, and refined cuts. I think in the long-run it's the passion of the entire team that makes and will continue to make the brand stand out.
What have been the highest and lowest points on your journey so far?
There are always up and downs when you are trying to achieve your goal – you just cannot highlight one thing, however keeping positive and using this to your advantage makes all the difference.  
What was the inspiration behind your latest collection?
The current collection (AW16) is inspired by the rich Asian heritage / culture - we have used luxurious hand spun brocades and pure silks for the collection .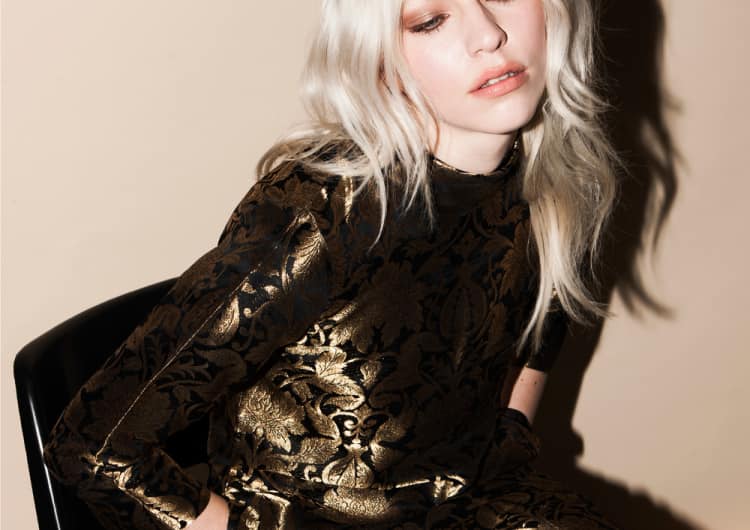 Do you ever struggle to stay inspired?
The creative process can be quite gruesome and exhausting, but to keep myself inspired I tend to read a lot and travel far and wide . 
Where is your go-to meeting spot?
It is going to sound boring but I love to hang at my parents home - it is where I am most comfortable and free. In London I adore Lauderee and will find any excuse to wind up there!
How would you describe your customer base?
The ideal Sania Studio woman is someone who believes in herself and isn't afraid to experiment. In her individuality lies her confidence!
Is there anyone you would love to see wearing your designs?
The Duchess of Cambridge – her grace and style is an inspiration.
What are the morals you run your brand by?
We believe in high quality garments and strive to provide our customers the best possible product. We feel we owe it to our consumers to give them the highest standard possible.
Do you have a mentor?
The Dean of Design at my university, Mrs Shehnaz Ismail, continues to be my mentor to date.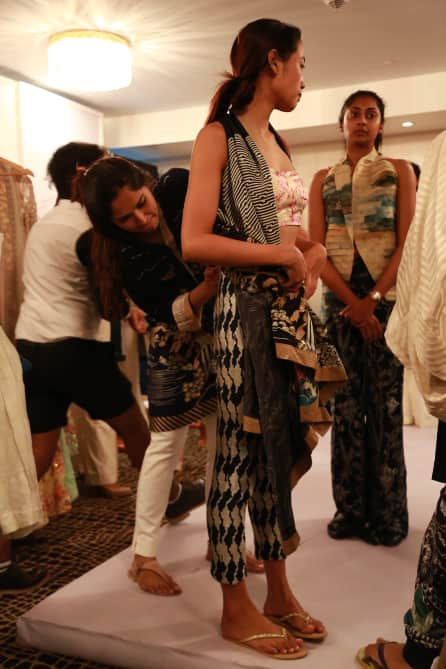 If you could only wear one piece from your collection, what would it be and why?
I'd always choose to wear the matching pant suit from the collection - I feel it's classy and timeless.
Is there another designer whose work you particularly admire? 
Internationally, I'm quite fond of Dvf, Chanel and Dior. Locally, Bunto Kazmi is my favourite designer. 
What's the best piece of advice you've ever been given?
Stress about the things that you can control, there's no point in stressing about things which you can not control.