Sleepy Wilson is a new ethical sleepwear company making beautifully designed silk pyjamas for the fashion forward female, that marry style, comfort and sustainability. Not just to be confined to the bedroom, these investment pieces offer directional prints and versatile shapes that will complement an abundance of other existing pieces in your wardrobe! Paula and Tom Wilson are the husband and wife team behind Sleepy Wilson which is all about the transformative power of sleep and knowing that we are our best when we are rested and revitalised. We spoke to Paula about her brand winning the Drapers Ones To Watch Award, finding out what this award means to them and what's next for Sleepy Wilson.
Congratulations on your one-to-watch award as part of Draper's Sustainable Fashion awards; what will this mean for your business? 
We are delighted to be recognised for our sustainability efforts, particularly by a publication such as Drapers. We are hoping this will allow us to generate more brand awareness for Sleepy Wilson and all aspects of getting a good night's sleep, whilst encouraging people to buy from a committed, socially and ethically conscious brand. We are very keen to show that running a transparent and plastic free supply chain, although challenging sometimes, can be done!
How did Sleepy Wilson begin? 
Sleepy Wilson was born out of a love of all things sleep related - particularly pyjamas! Having suffered from sleep problems as a teenager, then to years of travelling overseas working in the fashion industry trying desperately to get enough sleep to keep up with he demands of the job, to finally - the biggest test - two babies that didn't sleep…it became a personal quest for my husband and I to find the best ways to improve and establish a good night's sleep, considering how much of our mental and physical health is impacted by it. Having worked in fashion for 20 years, it seemed the right time to build a brand of our own. We are against the throwaway culture and mass consumption of fast fashion, believing instead that clothes should be fit for purpose and built to last. We support the idea that garment construction is a skill to be learned and be proud of, that should be remunerated fairly (to at least a living wage) so that everyone involved in the supply chain can thrive and be happy in their work. All of this underpins the Sleepy Wilson brand.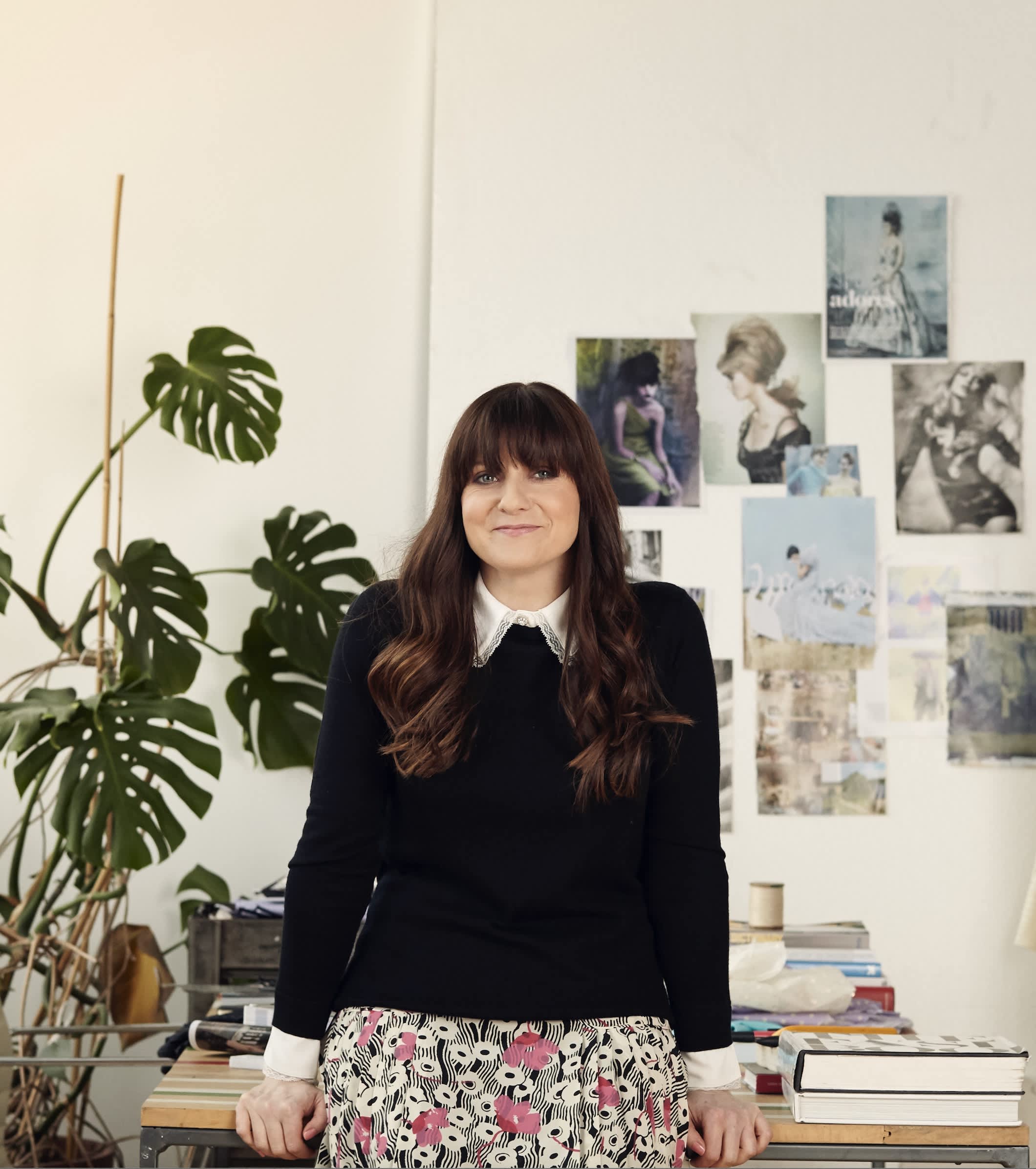 You encourage purchasing investment pieces over fast fashion; which item in your collection would be your ultimate investment piece and why? 
Investment pieces can usually mean 'expensive' however, when you can understand what goes into the making of that garment, or the detail involved in perfecting the fit, etc it's easier to understand and justify the price - this coupled with the idea that buying an investment piece that is versatile enough to be teamed with other staples in your wardrobe, make it more of a 'sensible purchase' as well as an investment. My particular favourite is the Aurelie Honeybee Blouse £180 - it can be worn with the matching trousers as it is primarily intended, as a luxury pair of pyjamas, or by the pool as a very stylish lounge suit, or even team with a pair of jeans or city shorts and heels for a night on the town. 
Are there any other W&B brands you particularly admire? 
LOADS. I've recently discovered Sophie Cameron Davies who makes the most beautiful, colourful silk blouses and shorts, Hayley Menzies for her stunningly majestic knitwear and It's Got Soul for their very comfortable but stylish shoes!
A key selling point for Sleepy Wilson is transparency; you publish all of your manufacturing suppliers on your website – this should definitely be an industry norm! How difficult was this to implement? Why do you think there is a lack of transparency with other brands and retailers? 
The transparency ethos of our brand was one of the key factors when starting it, we believe people are much more aware now what goes on in some aspects of the fashion industry and in (sadly) many factories and mills. However, building this transparency has been challenging due to many reasons 1. We disclose the details of our wonderful partners which leaves us open to competitors, who could freely approach them too. We tend not to fret over this too much as it promotes the usage of good manufacturers but also keeps a flow of ethically, beautifully made products available, whether from our brand or another. 2. Social and Ethical compliance audits are only a small part of transparency-  so although we ensure we have these carried out regularly by independent 3rd parties that we rely on, it's also imperative to spend time at the factories personally and really get to know the environment, the people and the problems that can arise. Transparency is a very time consuming exercise which may be the reason it's lacking in our industry, it's also very trust based - if you're going to challenge a mill, a manufacturer or even a brand, evidence must be presented, and this is always tricky. For us, we have developed relationships with our manufacturing partners over several years - we were working with one of our partners for a whole year before we even placed production with them, educating them on our transparency and sustainability ethos, which despite being more costly and time consuming, they are now very supportive of.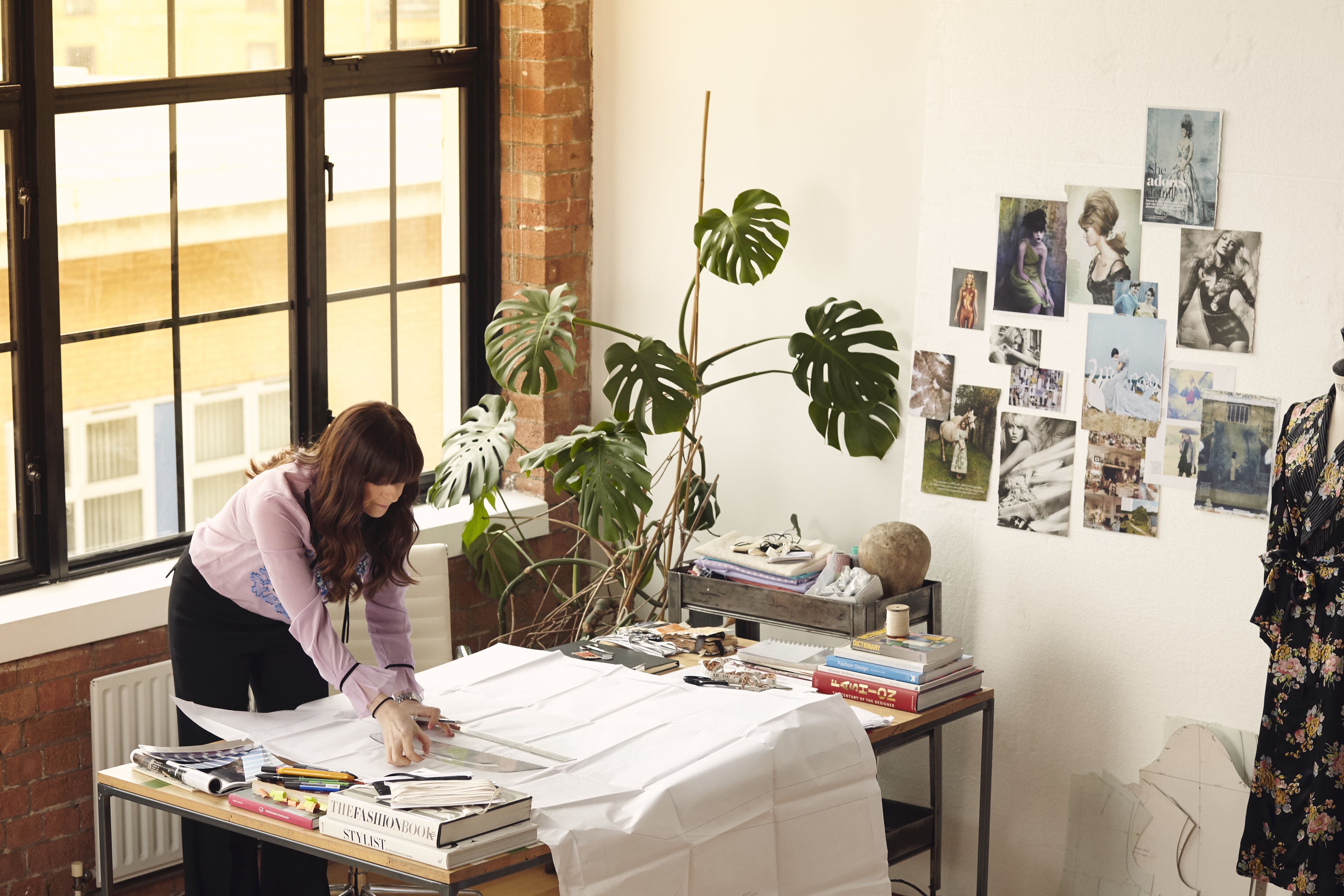 How did you choose the suppliers you currently work with? 
There are lots of factors that go into choosing the right suppliers, firstly they have to understand and fully accept our brand values, (zero plastics, biodegradable materials, fair wage etc) then they need to be physically capable of producing the quality of product we are trying to achieve, they also have to be proactive in helping us identify new ways to build in circularity to our ranges, for example one of the new initiatives for next season is to create accessories from the offcuts of the pyjamas that can then be sold for charity, which aligns with our Zero Waste Policy.
Why was silk the chosen material for your collections? 
We knew we wanted a natural, biodegradable fabric - but we felt silk was perfect due its other inherent properties - for example, it is naturally hypoallergenic, ( great for Eczema/ Asthma sufferers) temperature regulating (for anybody prone to night sweats) and has great drape and flexibility - so looks amazing too! Our eldest son was a very sweaty baby, with lots of dermatological problems and we discovered after a lot of research that many of the high street bedding and pyjamas for children are made from polyester - these fibres actually trap heat and are a perfect environment for dust mites which inhibit temperature regulation and causes unwanted allergies. When we started to phase out synthetic fibres and replace with natural, the changes in his sleep were life changing - (in that we finally got some)!
You've been working to implement circular principles and eliminate all plastics from your supply chain, how are you achieving this and what difficulties have you encountered so far? 
The main challenge is producing in small, controlled quantities, when packaging, trims etc are generally produced in the 1000's - we have found niche, individual companies who can produce various items, but they also need to be located in close proximity to where our factories are, (low carbon footprint) or our office. We have managed to remove plastics completely from our supply chain, (biodegradable polybags, recycled paper swing tags, recycled paper stickers & tissue paper, FSC certified boxes and biodegradable mailer bags), we are now working on our carbon footprint and how we can neutralise this with our various logistics partners. There are so many ways for the fashion industry to be greener and kinder to the environment, so although we may not be perfect, we are constantly trying to improve.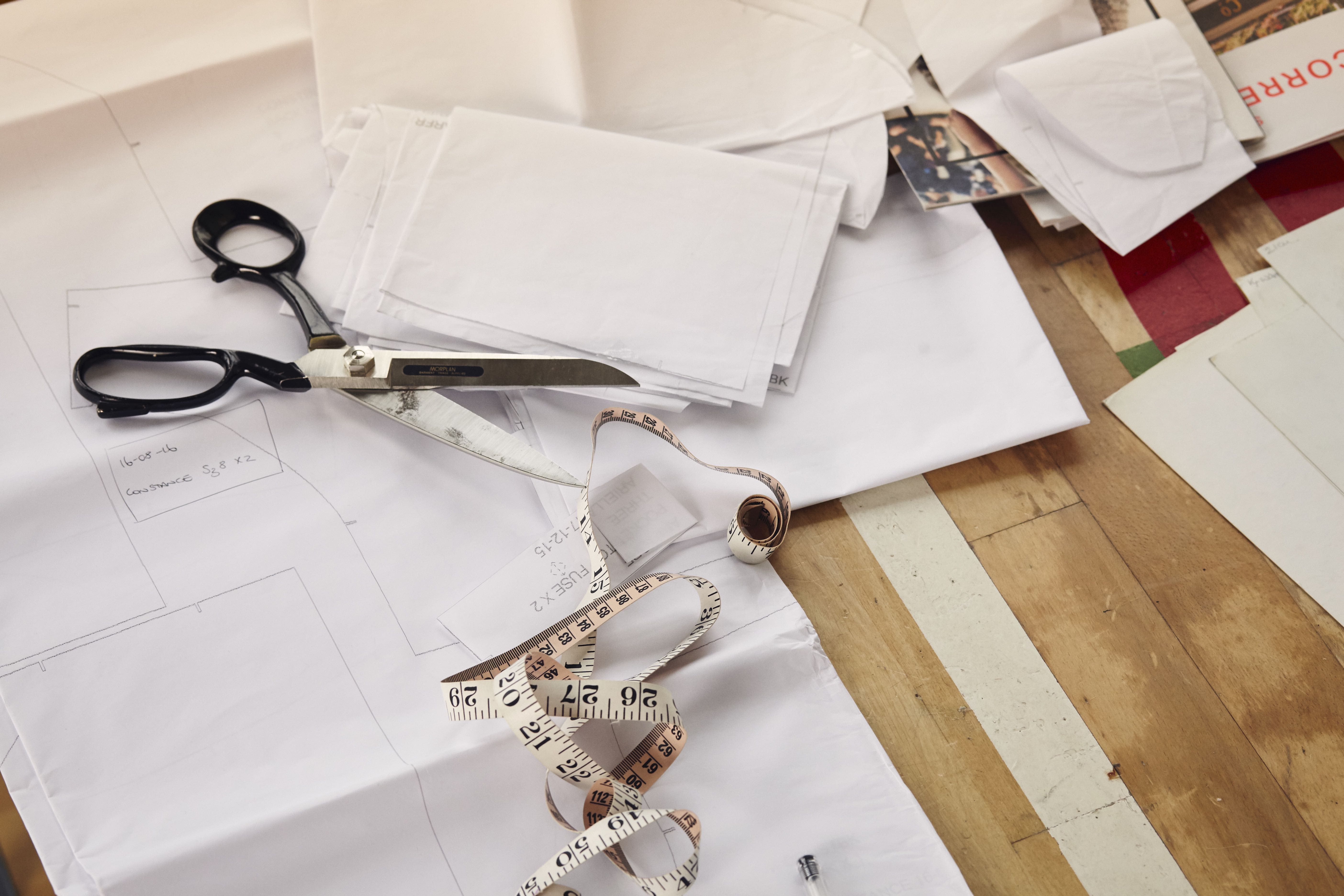 How have our Sustainability Guarantees influenced your business practice? 
We were delighted to see the Sustainability Guarantees implemented, it gave our customers a much better understanding of how our brand is performing, our individual products and the efforts we have been making in such a crucial area. As consumers, we all now have much more of an appetite for sustainable products and the knowledge of their provenance, point of difference or even sometimes justification on price. Initiatives such as this help the tide to turn on fast fashion and throwaway culture, mass consumption and clogged up landfill sites, to pave the way for more considered, sought after purchases.
How do you see Sleepy Wilson evolving and developing over the coming years? How do you see Wolf & Badger playing a part in that? 
Sleepy Wilson has big plans! We are currently establishing our womens and childrens sleepwear business but are also developing our accessories and mens collections. The ranges will be extended into new fabrics and categories, always with an emphasis on natural fibres and definitely with even more colours and prints! We have been delighted to partner with Wolf & Badger as the platform is so supportive of independent directional brands, and more so now that there is such a strong emphasis on the Sustainability Guarantees.