Organic farming is the production of crops and livestock without the use of chemical pesticides, fertilisers, or other artificial chemicals. It has been a more sustainable means of growing food since the post-war era. In recent years, the "organic" label has also been increasingly applied to beauty and wellbeing products. 
The Soil Association Certification's annual Organic Beauty & Wellbeing Market Report showed that 45% of consumers believe organic beauty and wellbeing is better for the environment.
We live in a world where the climate emergency is becoming more serious every day- so, is buying certified organic beauty and wellbeing an effective way of preventing and reversing climate change's damage to our environment?
What does "organic" beauty and wellbeing mean?
To answer this question, we need to first understand what "organic" beauty and wellbeing means. For food and farming, "organic" is a legally regulated term, and producers must follow very specific guidelines to use it. 
This is not the case with beauty and wellbeing products. There are currently no legal guidelines surrounding claims that such products are organic. This effectively means a moisturiser, cleanser or lipstick could have as little as 1% organic ingredients, yet the brand could still claim the product is "organic" on the label!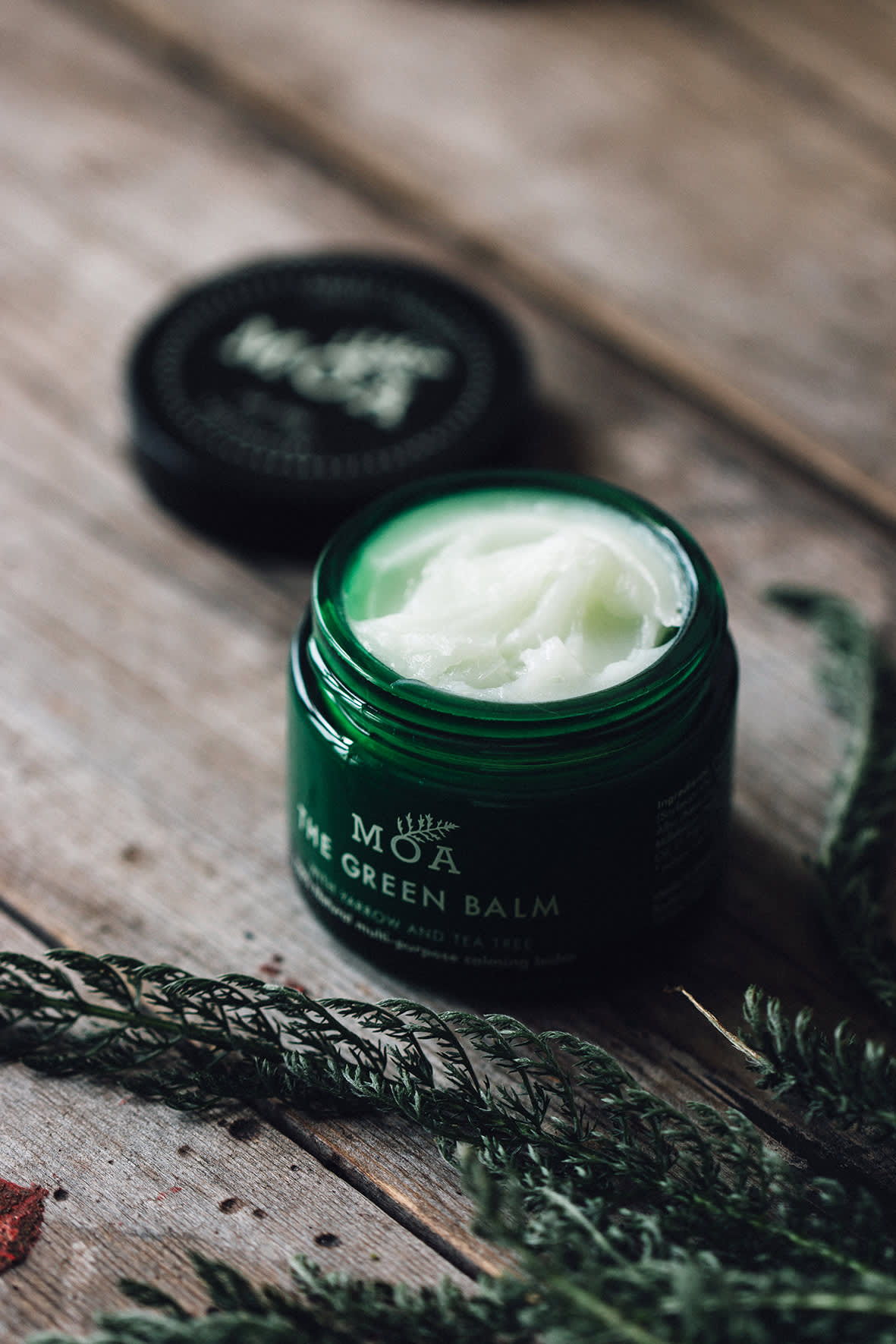 The Green Balm by MOA Magic Organic Apothecary
However, don't fret- there are independent certification bodies that help provide greater transparency when a beauty or wellbeing brand claims to be organic. Soil Association Certification is the largest certifier of organic cosmetics in the UK. They certify to COSMOS, a worldwide Organic and Natural standard.
To be certified to this standard, a product must contain a certain amount of organic ingredients and undergo rigorous procedural and manufacturing checks. This includes packaging requirements and clear rules on which cleaning products can be used during the manufacturing process. 
To receive COSMOS Organic certification, 95% of a product's PPAI (Physically Processed Agricultural Ingredients) must be organic; these are ingredients from agriculture that have a physical process exerted on them, such as crushing. 
There is also Soil Association Health and Beauty certification; an equivalent standard for products that do not go on the skin, such as lubricants and household cleaners.
Therefore, looking for the Soil Association COSMOS logo is the clearest way to ensure brands are committed to producing a more thought out, sustainable product -  from ingredient selection to packaging design.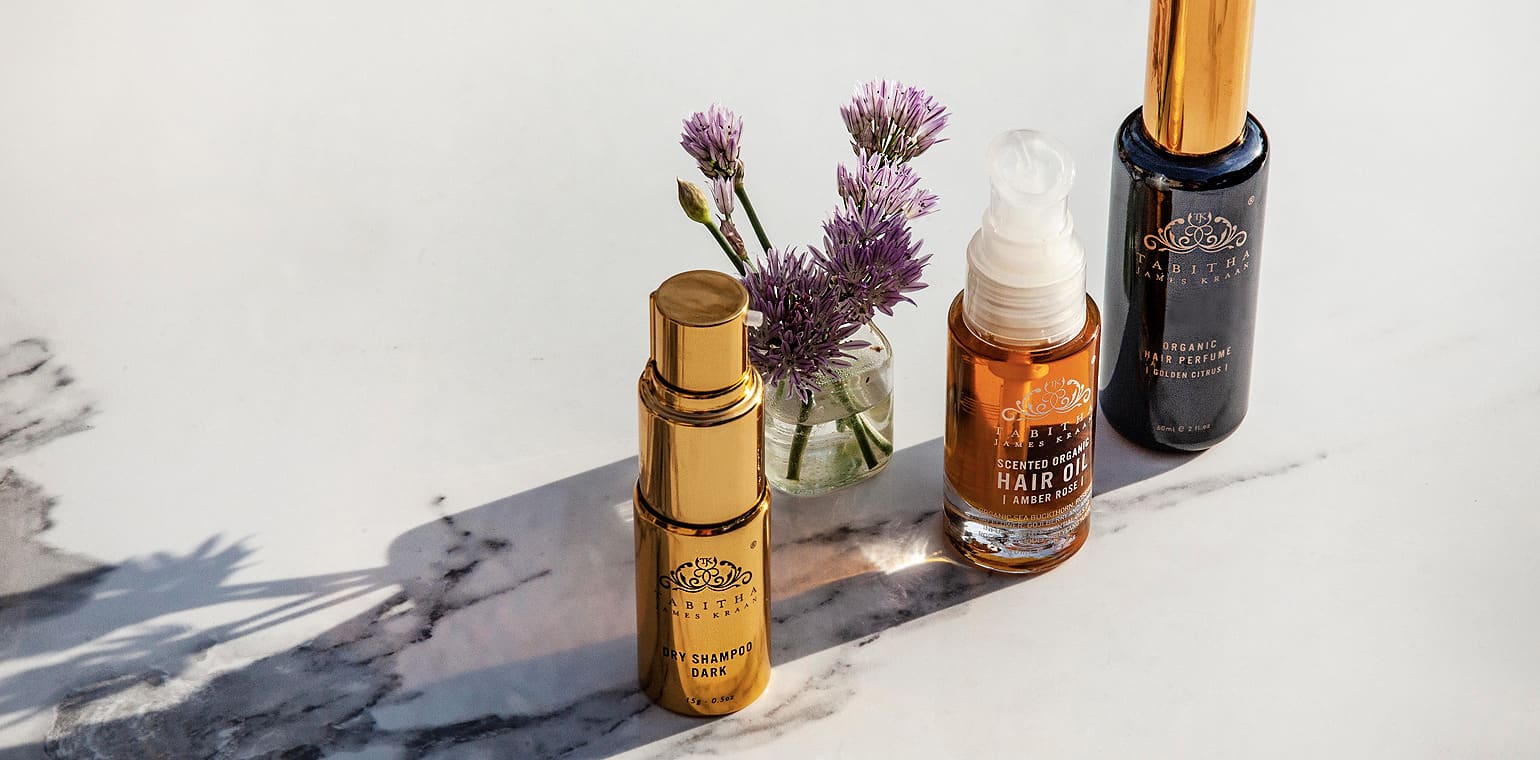 COSMOS Organic certified products by Tabitha James Kraan
How does organic beauty and wellbeing help combat climate change?
Put simply, the increase in greenhouse gas emissions in our atmosphere, which is one of the leading causes of climate change, can be mitigated by more farmland being converted to organic. 
If your beauty or wellbeing product is COSMOS certified, the ingredients in that product will have been grown by a system of farming that is better for soil and wildlife, and therefore works to close the emissions loop. 
Organic farmland stores more carbon in its soil than conventional farmland - on average 2 tonnes more per football pitch area. Organic soils are also around 25% more effective at storing carbon in their soil in the long term.
Nourishing the soil is one of the main aims of organic farming, and healthier, organic soils store twice as much water. This means organic farms help protect against some of the extreme weather changes brought on by climate change, such as flooding, as well as also proving to be more resilient against drought. 
Certified organic beauty and wellbeing combats climate change not just through regulating the environment in which the ingredients are grown.
COSMOS standards include strict packaging requirements that products must be met, which maximise recycled content used in packaging and minimise waste. 
The use of PVC, polystyrene and other plastics containing styrene are prohibited, which limits the amount of methane that enters the atmosphere (another greenhouse gas, which is released when these plastics degrade). 
COSMOS also prohibits the use of leather and silk; the standard is one of the best for promoting animal welfare, and all animal testing is prohibited. 
Annual onsite visits from inspectors also review environmental management systems that are in place to minimise waste in the full product process, from the farm to the face.
Will you join us in choosing certified organic?
Organic Beauty and Wellbeing Week is taking place 6th-12th September, as part of the Soil Association's wider Organic September campaign. 
The certification assures that the products meet some of the highest available standards for protecting the environment; ingredients are sourced sustainably, the manufacturing process is transparent, packaging is minimal, and wildlife and biodiversity are protected.