Esri Skincare is about inner beauty, touching on the spiritual aspect of the mind. I use pure essential oils in all my skincare products and the formulations I use are my own recipes and from the heart. Each essential oil targets a specific skincare issue. As all the ingredients are natural, they are biocompatible, they work with the body and not against.
I would like women to go somewhere quiet, be relaxed and use my wonderful products, reconnect with themselves. All the ingredients have a specific, physical, mental and spiritual attribute, to help you feel health, revived and rejuvenated.
Esri Skincare fans are interested in beauty and refinement and love products that not only refresh, sooth and hydrate but also rejuvenate the mind, body and soul. Our customers enjoy ageless skin and that elusive fabulous glow we all want. It's that simple.
Here's how the benefits of three essential oils from our range can transform your skincare routine.
Rose Essential Oil
Spiritual benefit
Roses naturally bring out the essence of love and romance. It raises your frequency to the level of unconditional love and divine abundance.
Mental health benefit
This is the wonderful Queen of essential oils which vibrates at an astoundingly high frequency. It has the ability to cool and calm the mind, relieving sadness and anxiety. It balances the emotions vanquishing unpleasant thoughts and feelings. Another plus is that it is a powerful aphrodisiac and instils feelings of unconditional love and divine abundance.
Skincare benefit
All skin types can use this essential oil as it soothes, moisturises and nourishes the skin. It is packed with vitamin A and C, which helps with smoothing the appearance of wrinkles and reversing the skin's aging process.
Physical benefit
This ultimate feminine oil has a multitude of physical benefits. It promotes the removal of toxins, thereby toning and balancing the digestive and vascular systems and among other things it assists with all menstrual and menopausal issues
Ylang Ylang Essential Oil (pronounced ee-lang ee-lang)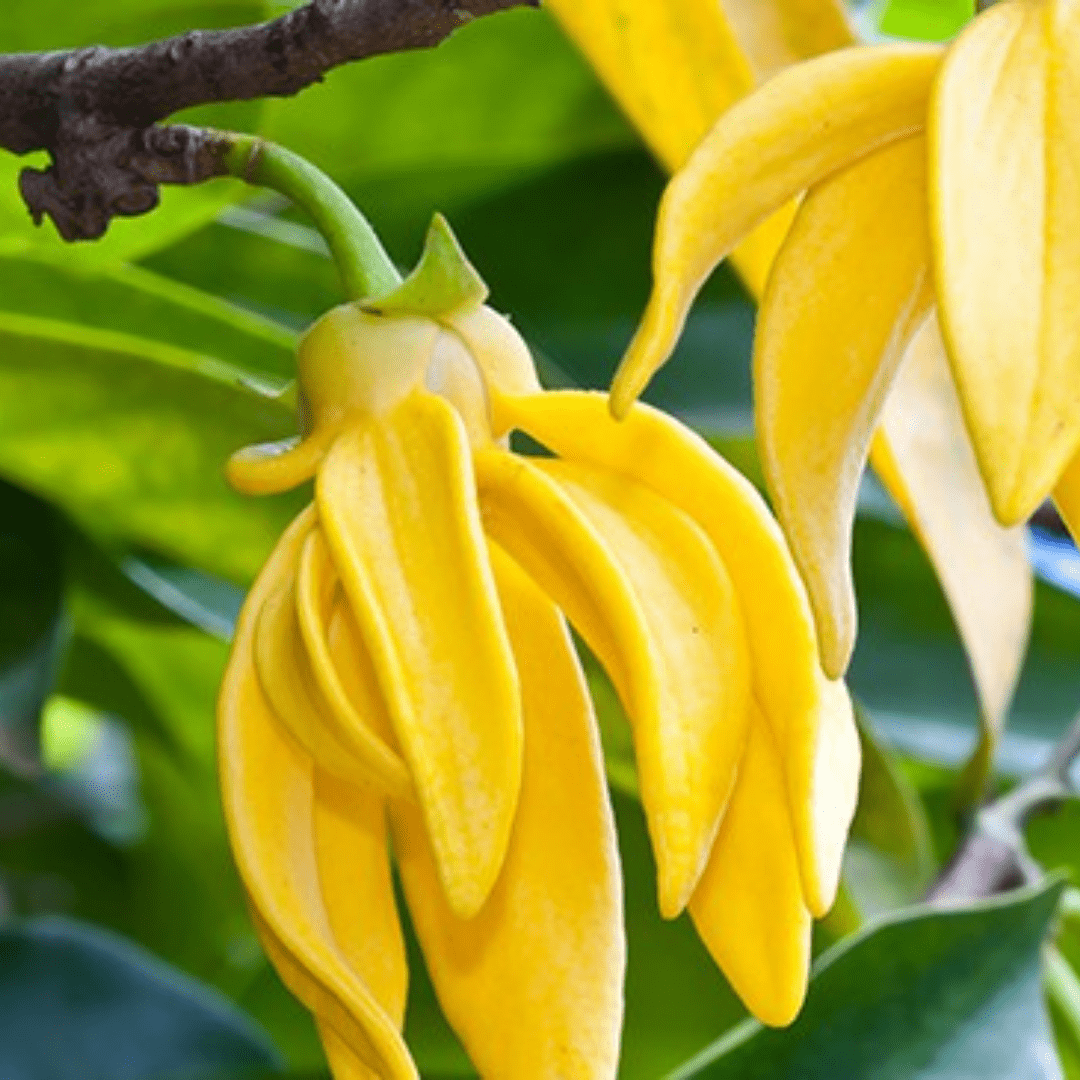 Spiritual benefit
Ylang Ylang helps to balance masculine and feminine energies and can help you integrate the healing elements of the Divine Feminine. It gives you clarity of mind and focus for the best outcome in high conflict situations. Having acceptance, faith and peace is at the heart of this oil.
Skincare benefit
It has properties that include cell regeneration. The oil induces production of sebum in the skin, making it suitable for oily skin, dry skin, cracked skin, and mature skin.
 Physical benefit
Ylang Ylang essential oil is an effective anti-septic and can be used on any cut or wound to inhibit growth of bacterial infections. It is also a protector of the body's nervous system. This oil is calming, soothing and has euphoric properties for the mind and body
Mental Health benefit
The oil assists with anxiety, sadness, and nervous tension, by uplifting the mood and inducing feelings of excitement, joy, happiness, and hopefulness. Ylang Ylang is also a wonderful aphrodisiac.
Lavender Essential Oil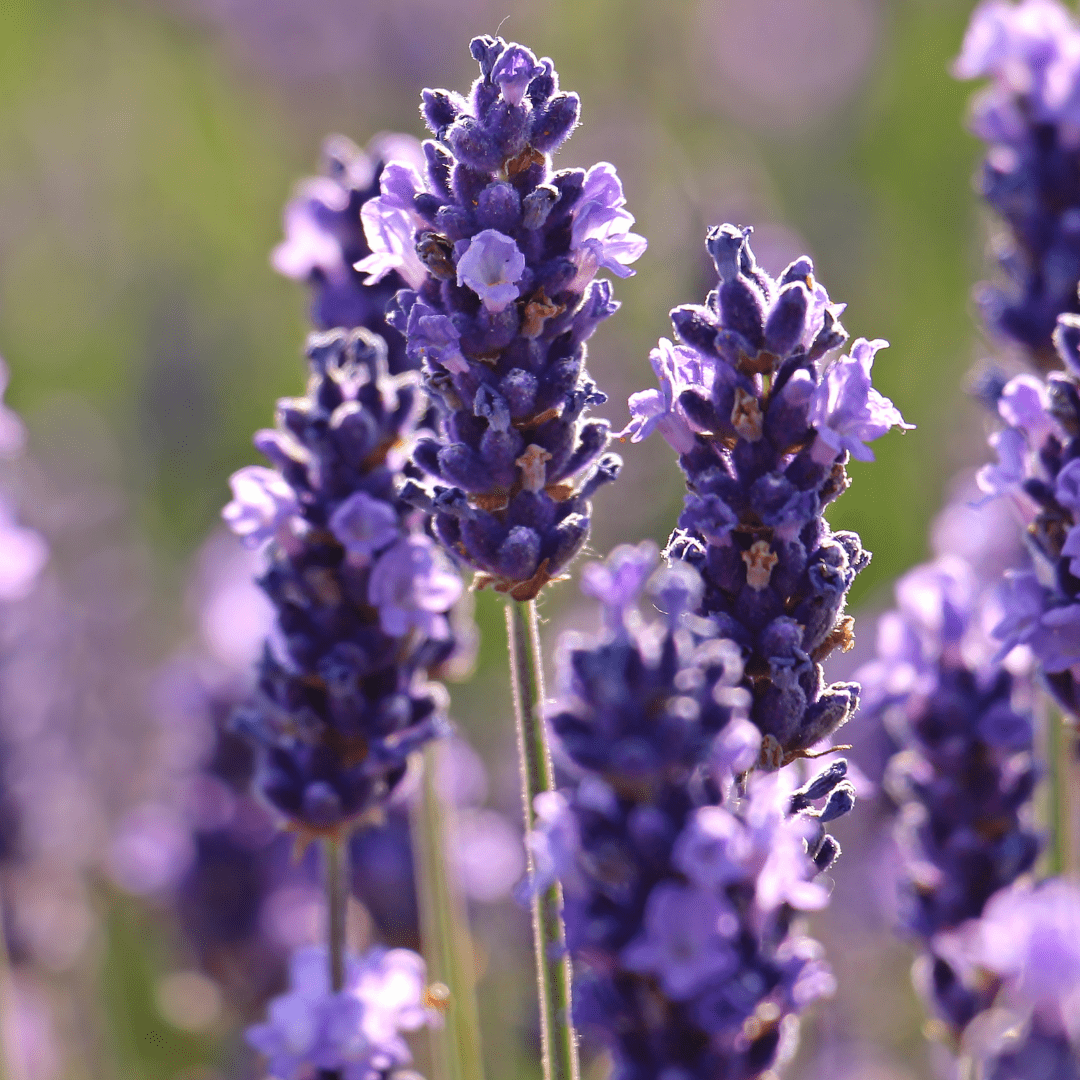 Spiritual benefit
It is an excellent stimulator of the conscious mind and the third eye chakra. Lavender resonates with the powerful energy of the moon and cleanses negative energies.
Skincare benefit
It helps to heal the skin and face from acne, wrinkles, psoriasis, and eczema. On the body, lavender is extremely effective on wounds, cuts, burns, sunburns, scars, and reducing the formation of scar tissue.
Physical benefit
It can help with an array of physical ailments. It is known to improve blood circulation and treat throat infections. It may also used as an excellent pain remedy for sore muscles and backache.
Mental Health benefit
It helps to balance the emotions, as it is calming and uplifting. It removes mental restlessness, while increasing productive mental activity and concentration.
All in all essential oils are an affordable, versatile, and convenient way to improve your health and quality of life.