As winter rolls in, we strive to keep our style up while the temperature dips—balancing looking good while also staying bundled and cozy.  A scarf is the season's MVP because it goes with every outfit, never gets too tight and keeps you wrapped up in warmth. It's why we decided to go all in on winter comfort and color with our line of Extra Fine Merino Wool knit scarves.
Why merino wool?  Because it's all natural and supremely soft with no scratchiness (like some other wools).  It's also uniquely temperature regulating—when it's cold outside, the natural crimps and bends in the fibers trap air, insulating you; when it's warmer outside, the fibers transport heat away from the skin, helping to keep you cool and dry. Quite literally, our scarves are designed to feel good to the touch and even better nuzzled close to your face.
Beyond the technical knitty gritty, our scarves bring unisex and universal style to winter with bold colors designed to brighten up the season's typically dark wardrobes. While our scarves are an easy way of transforming cold weather looks from blah into BOOM, figuring out how to best tie them can be daunting. 
Below, we've broken down three easy styles that will solve your scarf struggles. 
The Loop Through
This easy and elegant style is a no-brainer whether you're wearing your scarf indoors to embellish your outfit or outdoors to keep you snug.  Simply, fold your scarf in half and drape it around your neck.  Then feed both ends through the loop and pull through.  This technique is a stylish and straightforward way to polish up your winter wardrobe.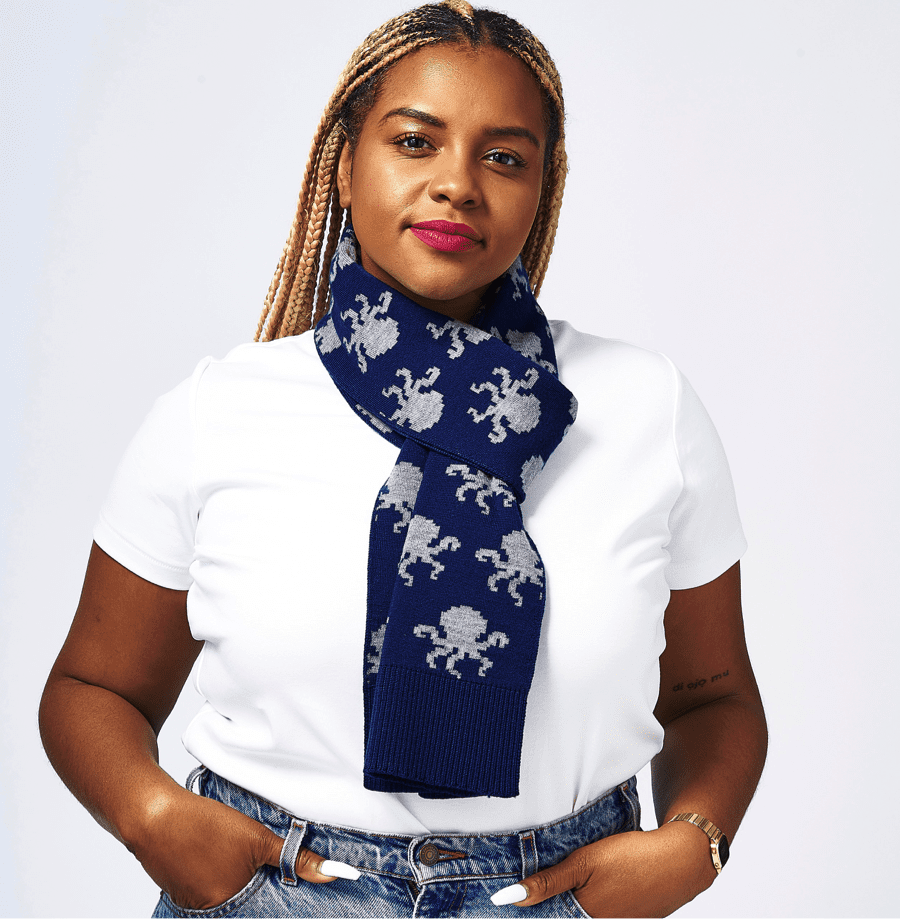 The Wrap Around 
We love this cool and classic way to tie a scarf.  Sure, it's basic, but it's also tried and true, and will keep you warm while looking relaxed.  First, drape the scarf unevenly around your neck (the short end should hit the chest area).  Then loop the longer end around your neck and let it hang.  This scarf style is for the effortlessly chill who work hard to look that way.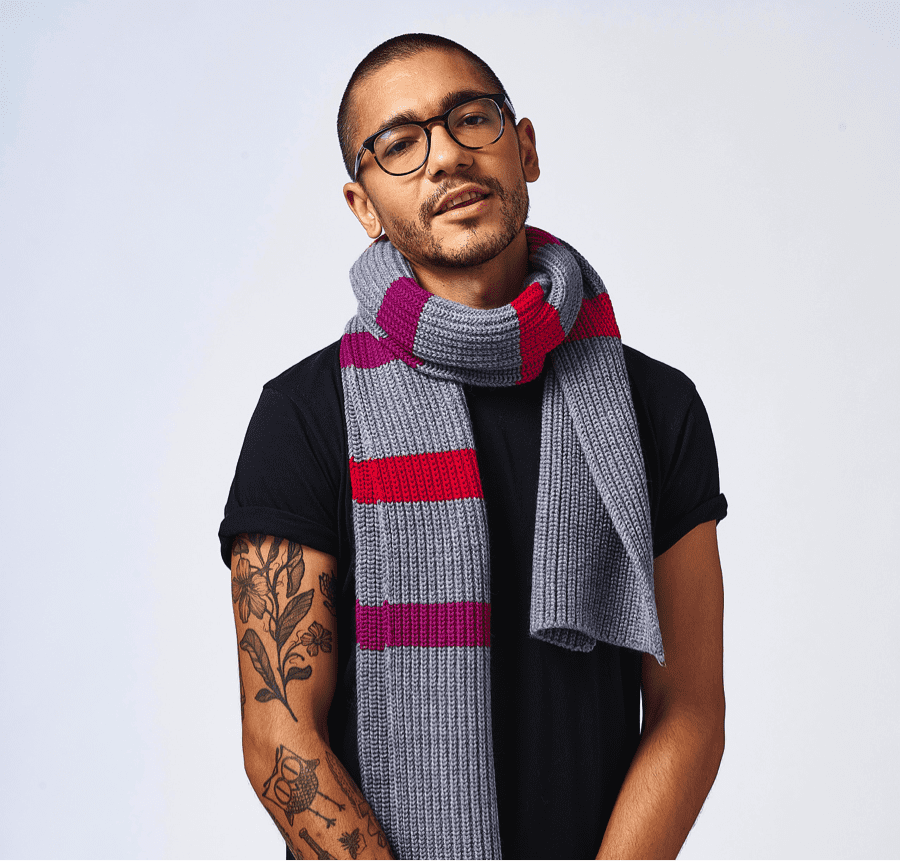 The Over Under 
This technique takes the wrap around to the next level with a cool, fashion-forward twist. As with the wrap around, drape the scarf unevenly around your neck (the short end should hit the chest area).  Next loop the longer end around your neck and let it hang.  From there, take the longer end and bring it under the loop around your neck.  Finally, give yourself a pat on the back for mastering a new way to stay in the loop.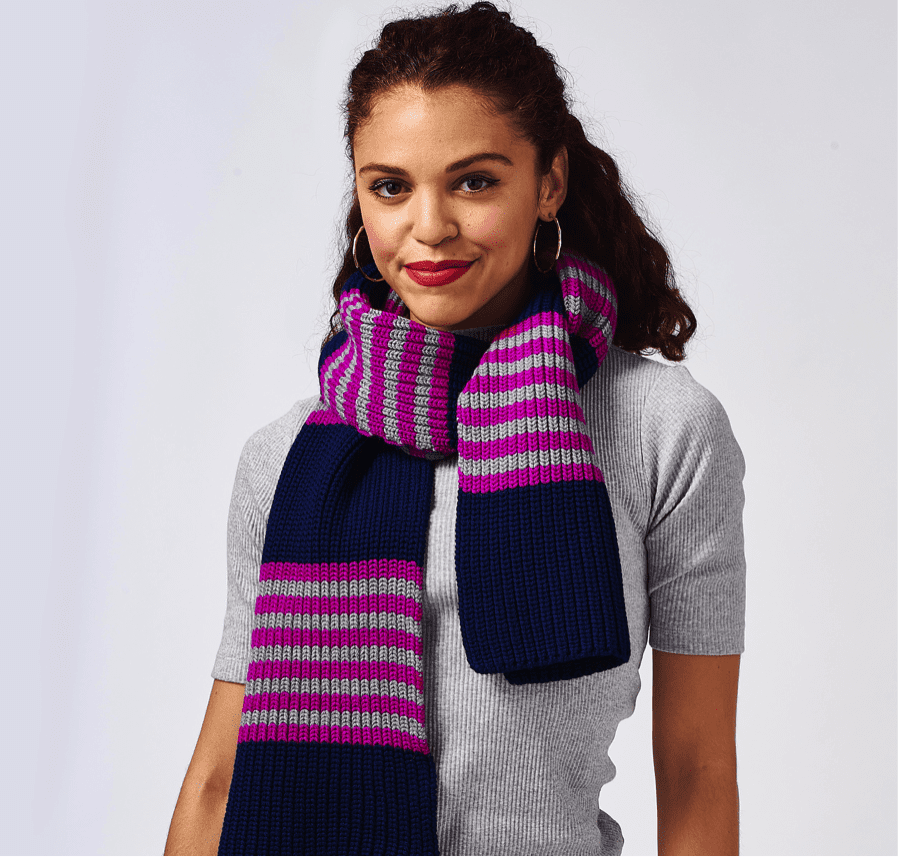 Now that you've got the basics of scarf styling down, the next step is to match your scarf to your mood. Feeling casual but want to look put together? The wrap around will elevate joggers or jeans. Striving for a posh look that isn't stuffy? The loop through is the go-to for a suit or streetwear. Seeking some extra winter flair? The over under will add a new twist to your outerwear. No matter how you drape or knot it, laetly scarves will keep you cool and cozy all winter long.