Lillian Sesiguzel is a Digital Assistant at Grazia Magazine, as well as running her own fashion blog for women with fuller busts.

Most people are surprised when I tell them that I've never lived in London, since I've worked in the city for the past four years. It's a conversation that I have regularly, which normally starts with, 'so, where do you live?', followed by, 'gosh, how long is your commute?', and finally, 'why have you not moved?'. The short answer is, 'because I get the best of both worlds', but in truth, it's my love of the English countryside I have a hard time parting with.
Thame, south of Oxfordshire, is where I call home, and while small-town syndrome does really exist, this year, I've come to appreciate my surroundings more so than ever. Be it country walks on the weekend or the Tuesday farmers market, working from home has been a great reminder of all the things I love about country living, but ironically, all the things I miss about city-life, including my sense of style.
Over the years, I've become so used to waking up and dressing with the city in mind. Whether it's just a day in the office, a press event or after work drinks, I've always dressed strategically, pulling an outfit together that will carry me through the day and into the evening (usually with the help of some red lipstick). But when life dramatically changed and lockdown began, I found myself wondering, was it time to change my style to suit my surroundings – opt for earthy tones, and invest in a quilted jacket?
Going through my wardrobe, I realised it was unintentionally curated for the city. Heeled boots, blazers, flared jeans, loud prints – pieces I love but didn't think would work for life at home, until I got creative. My intention was to entwine city and country dressing, to harmonise style and practicality, and ultimately, so my clothes and accessories would still see the light of day. 
There's no right or wrong approach for adopting this hybrid style of dressing, it's all about putting your own spin on it, using what you've got, and investing in some practical pieces that will hold your outfits together. Take this leather pleated skirt for example, it's something I would wear to work, rather than out in the country. But, by adding the right accessories, like this Neumühle beanie, an oversized scarf and stomper boots, the skirt becomes somewhat countrified. Throw this AQVAROSSA merino wool jacket over the top for warmth and you're good to go.
Whether you've recently relocated, plan on spending Christmas in the countryside, or perhaps you're taking regular walks around Hampstead Heath, there's no need to abandon your style because your surroundings have changed. Take a look through my edit to find those investment pieces that will work with what you already have. After all, 2020 is all about adapting.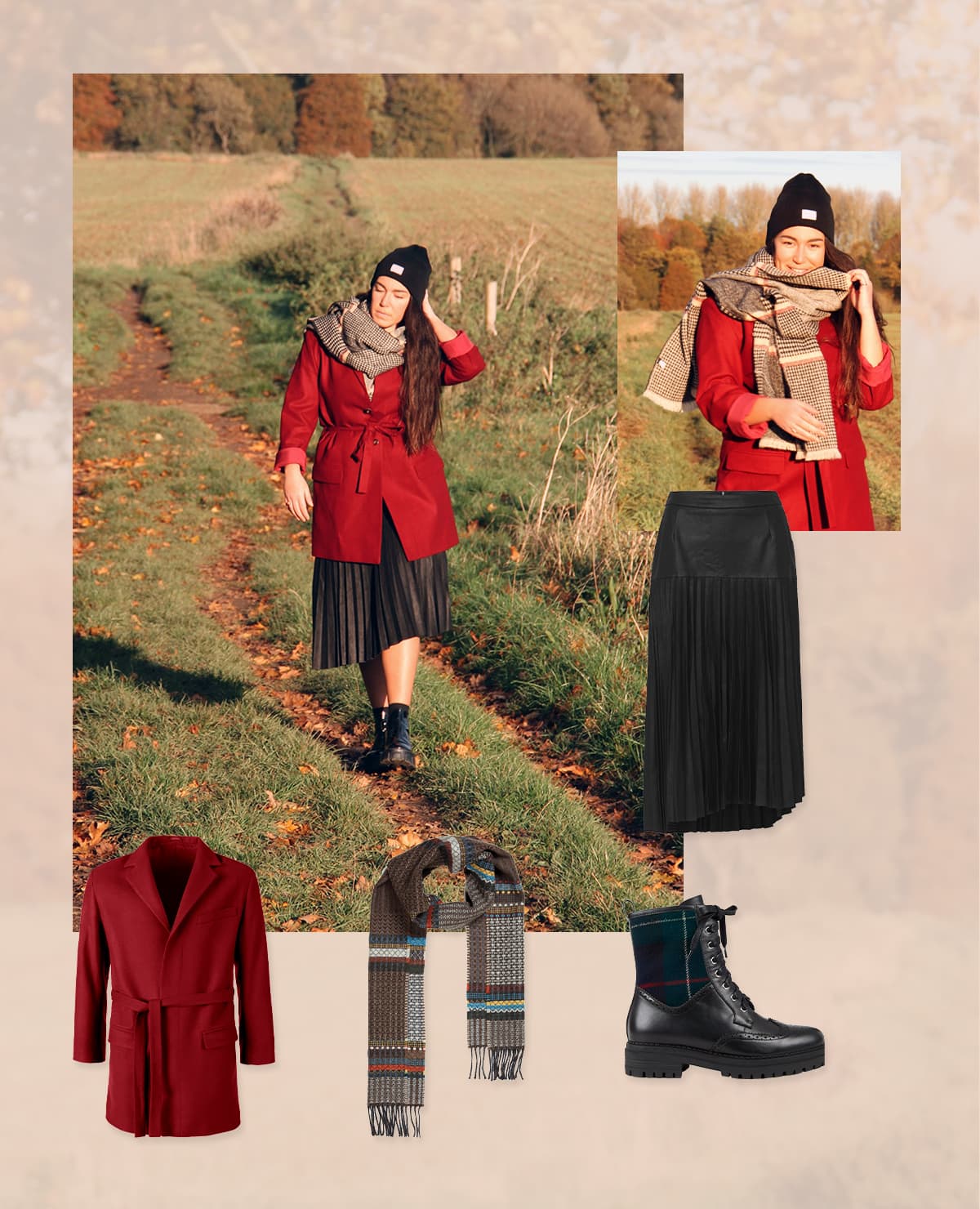 @lilliansesiguzel
@graziauk