Press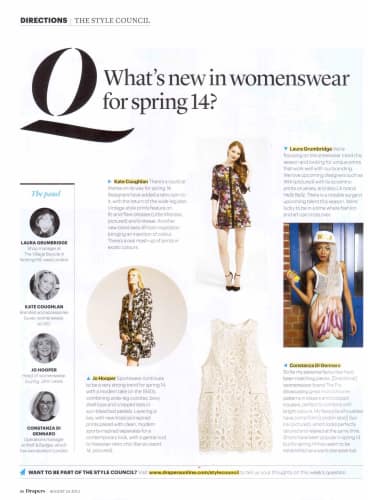 Drapers
August 2013

What's new in womenswear for spring 14?
Industry insider's share their thoughts.
Constanza Di Gennaro
So far my personal favourites have been matching pieces. [Directional]
womenswear brand The P is showcasing great monochrome patterns in
blazers and cropped trousers, perfect to combine with bright colours.
My favourite silhouettes have come from [London label] Syo Kai
(pictured), which looks perfectly tailored and relaxed at the same
time. Shorts have been popular in spring 13 but for spring 14 they
seem to be established as a wardrobe essential.