Press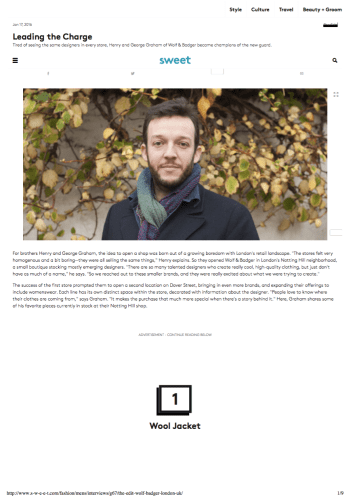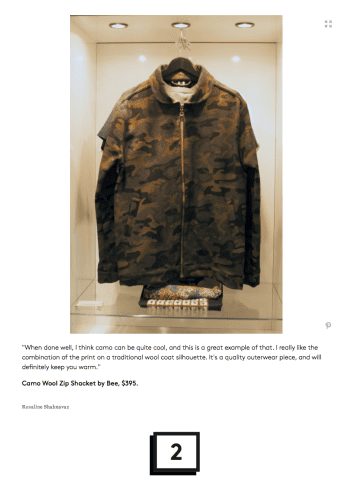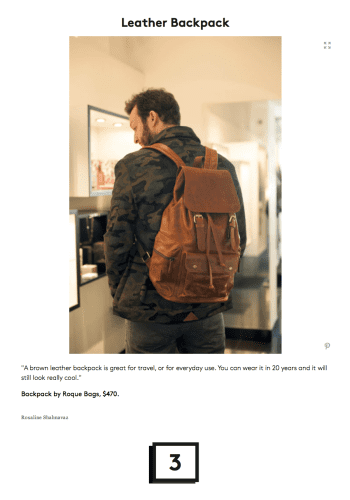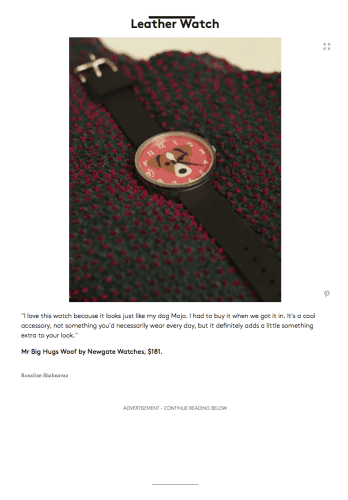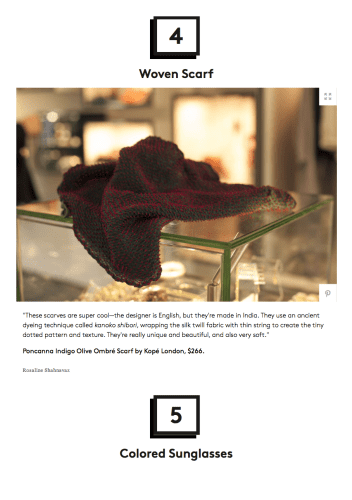 S-w-e-e-t.com
January 2016
Tired of seeing the same designers in every store, Henry and George Graham of Wolf & Badger became champions of the new guard.
For brothers Henry & George Graham, the idea to open a shop was born out of a growing boredom with London's retail landscape. "The stores felt very homogenous and a bit boring- they were all selling the same things," Henry explains. So they opened Wolf & Badger in London's Notting Hill neighborhood, a small boutique stocking mostly emerging designers. "There are so many talented designers who create really cool, high-quality clothing, but just don't have as much of a name," he says. "So we reached out to these smaller brands, and they were really excited about what we were trying to create."
The success of the first store prompted them to open a second location on Dover Street, bringing in even more brands, and expanding their offerings to include womenswear. Each line has its own distinct space within the store, decorated with information about the designer. "People love to know where their clothes are coming from," says Graham. "It makes the purchase that much more special when there's a story behind it." Here, Graham shares some of his favorite pieces currently in stock at their Notting Hill shop.