Press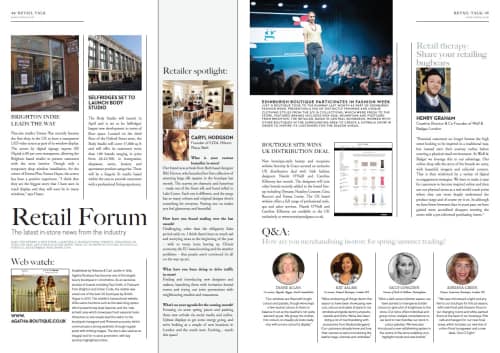 WWB
April 2016
Retail therapy: Share your retailing bugbears
Henry Graham
Creative Director & Co-Founder of Wolf & Badger, London
"Potential customers no longer browse the high
street looking to be inspired in a traditional way,
but instead start their journey online before
entering a physical retail environment. At Wolf &
Badger we leverage this to our advantage. Our
online shop tells the story of the brands we carry,
with beautiful imagery and editorial content.
That is then reinforced by a variety of digital
re-engagement strategies. We have to make it easy
for customers to become inspired online and then
use our physical stores as a real-world touch point
where they can more deeply understand the
product range and of course try it on. So although
we have fewer browsers than in years past, we have
gained more accredited shoppers entering the
stores with a pre-informed purchasing intent."