Press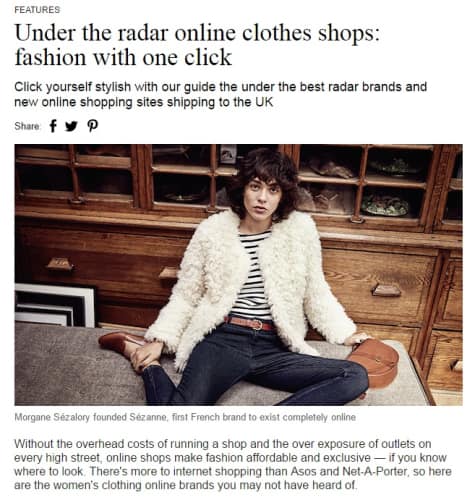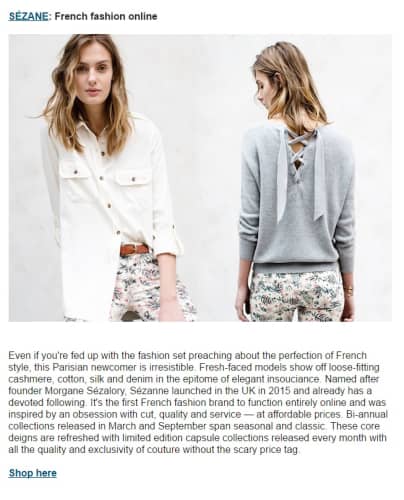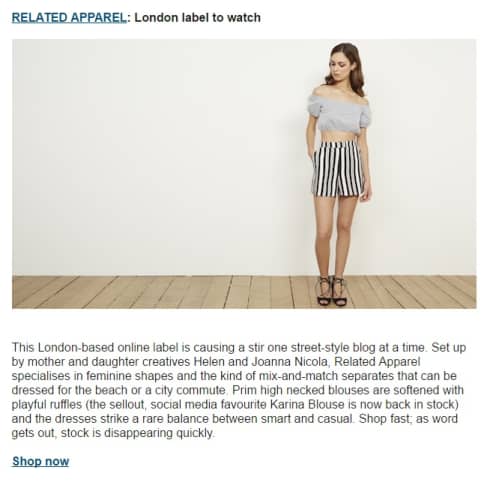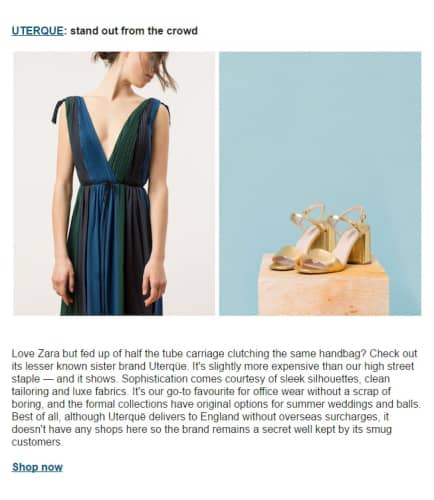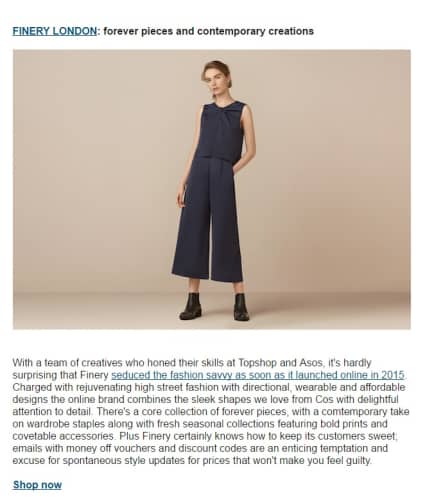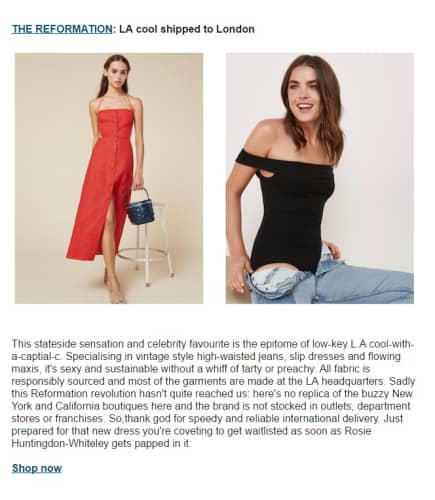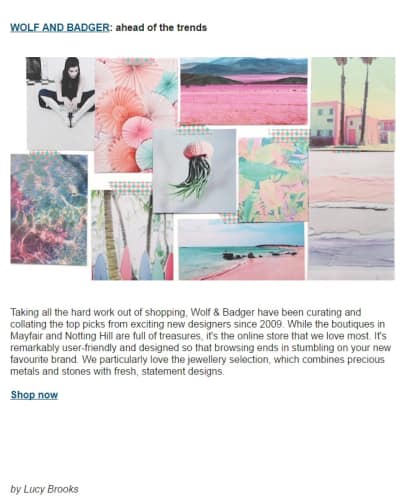 Culturewhisper.com
April 2016
Under the radar online clothes shops: fashion with one click
Click yourself stylish with our guide the under the best radar brands and new online shopping sites shipping to the UK.
Without the overhead costs of running a shop and the over exposure of outlets on every high street, online shops make fashion affordable and exclusive — if you know where to look. There's more to internet shopping than Asos and Net-A-Porter, so here are the women's clothing online brands you may not have heard of.
Wolf & Badger: Ahead of the trends
Taking all the hard work out of shopping, Wolf & Badger have been curating and collating the top picks from exciting new designers since 2009. While the boutiques in Mayfair and Notting Hill are full of treasures, it's the online store that we love most. It's remarkably user-friendly and designed so that browsing ends in stumbling on your new favourite brand. We particularly love the jewellery selection, which combines precious metals and stones with fresh, statement designs.