Press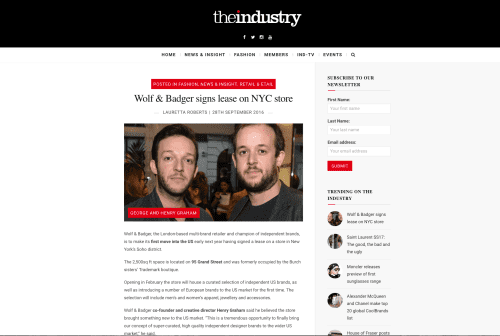 theindustry
September 2016
Wolf & Badger signs lease on NYC store
Wolf & Badger, the London-based multi-brand retailer and champion of independent brands, is to make its first move into the US early next year having signed a lease on a store in New York's Soho district.
The 2,500sq ft space is located on 95 Grand Street and was formerly occupied by the Burch sisters' Trademark boutique.
Opening in February the store will house a curated selection of independent US brands, as well as introducing a number of European brands to the US market for the first time. The selection will include men's and women's apparel, jewellery and accessories.