Press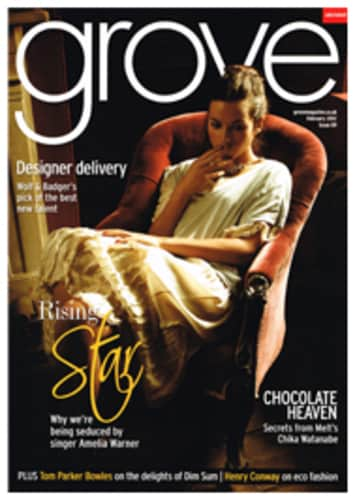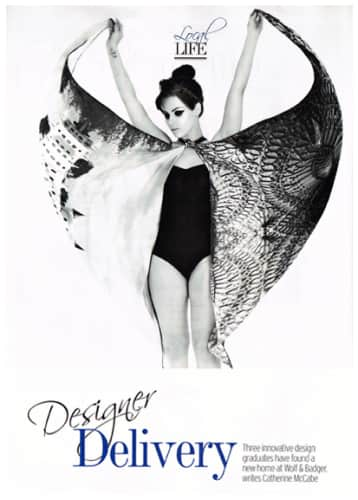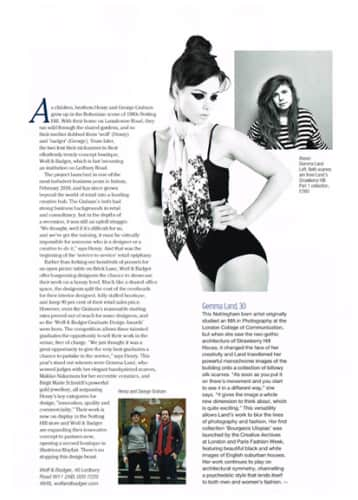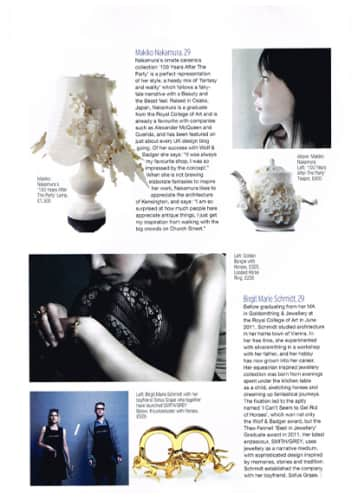 Grove
February 2012
As children, brothers Henry and George Graham grew up in the Bohemian scene of 1980s Notting Hill. With their home on Lansdowne Road, they ran wild through the shared gardens, and so their mother dubbed them 'wolf' (Henry) and 'badger' (George). Years later, the two lent their nicknames to their effortlessly trendy concept boutique, Wolf & Badger, which is fast becoming an institution on Ledbury Road.
The project launched in one of the most turbulent business years in history, February 2010, and has since grown beyond the world of retail into a bustling creative hub. The Graham's both had strong business backgrounds in retail and consultancy, but in the depths of a recession, it was still an uphill struggle.
"We thought, well if it's difficult for us, and we've got the training, it must be virtually impossible for someone who is a designer or a creative to do it," says Henry. And that was the beginning of the 'service to service' retail epiphany.
Rather than forking out hundreds of pounds for an open picnic table on Brick Lane, Wolf & Badger offer burgeoning designers the chance to showcase their work on a luxury level. Much like a shared office space, the designers split the cost of the overheads for their interior designed, fully staffed boutique, and keep 90 per cent of their retail sales price. However, even the Graham's reasonable starting rates proved out of reach for some designers, and so the 'Wolf & Badger Graduate Design Awards' were born. The competition allows three talented graduates the opportunity to sell their work in the venue, free of charge. "We just thought it was a great opportunity to give the very best graduates a chance to partake in the service," says Henry. This year's stand out winners were Gemma Land, who wowed judges with her elegant hand-printed scarves, Makiko Nakamura for her eccentric ceramics, and Birgit Marie Schmidt's powerful gold jewellery, all surpassing Henry's key categories for design; "innovation, quality and commerciality." Their work is now on display in the Notting Hill store and Wolf & Badger are expanding their innovative concept to pastures new, opening a second boutique in illustrious Mayfair. There's no stopping this design beast.
Wolf & Badger, 46 Ledbury Road W11 2AB; 020 7229 4848, wolfandbadger.com
Gemma Land, 30
This Nottingham born artist originally studied an MA in Photography at the London College of Communication, but when she saw the neo-gothic architecture of Strawberry Hill House, it changed the face of her creativity and Land transferred her powerful monochrome images of the building onto a collection of billowy silk scarves. "As soon as you put it on there's movement and you start to see it in a different way," she says. "It gives the image a whole new dimension to think about, which is quite exciting." This versatility allows Land's work to blur the lines of photography and fashion. Her first collection 'Bourgeois Utopias' was launched by the Creative Archives at London and Paris Fashion Week, featuring beautiful black and white images of English suburban houses. Her work continues to play on architectural symmetry, channelling a psychedelic style that lends itself to both men and women's fashion.
Makiko Nakamura, 29
Nakamura's ornate ceramics collection '100 Years After The Party' is a perfect representation of her style, a heady mix of 'fantasy and reality' which follows a fairy-tale narrative with a Beauty and the Beast feel. Raised in Osaka, Japan, Nakamura is a graduate from the Royal College of Art and is already a favourite with companies such as Alexander McQueen and Querida, and has been featured on just about every UK design blog going. Of her success with Wolf & Badger she says: "It was always my favourite shop, I was so impressed by the concept." When she is not brewing elaborate fantasies to inspire her work, Nakamura likes to appreciate the architecture of Kensington, and says: "I am so surprised at how much people here appreciate antique things, I just get my inspiration from walking with the big crowds on Church Street."
Birgit Marie Schmidt, 29
Before graduating from her MA in Goldsmithing & Jewellery at the Royal College of Art in June 2011, Schmidt studied architecture in her home town of Vienna. In her free time, she experimented with silversmithing in a workshop with her father, and her hobby has now grown into her career. Her equestrian inspired jewellery collection was born from evenings spent under the kitchen table as a child, sketching horses and dreaming up fantastical journeys. The fixation led to the aptly named 'I Can't Seem to Get Rid of Horses', which won not only the Wolf & Badger award, but the Theo Fennell 'Best in Jewellery' Graduate award in 2011. Her latest endeavour, SMITH/GREY, uses jewellery as a narrative medium, with sophisticated design inspired by memories, stories and tradition. Schmidt established the company with her boyfriend, Sofus Graae. }