Established in January 2015 by Carolina Ronderos Lourido, Carolina Ronderos is a high-end designer, womenswear brand based in Cali, Colombia. The Brand produces luxury fashion partly handmade by indigenous tribes and artisans from the country. Together they create in an ethical way, the beautiful handwork that todays luxury customer craves. We spoke to Carolina to find out more about the brand.
How did Carolina Ronderos begin?
I studied a BA Honours Fashion Design & Development course at the University of the Arts – London College of Fashion. During my studies I had the opportunity of working with Orsola di Castro, pioneer in sustainable fashion in Europe, designing for Corlette that is a luxury accessories brand specialized in corset-style belts and gloves, and at the design studio of Alexander McQueen. After graduating I started working at couture house of Ralph & Russo until the day I decided to return to Colombia to start my own adventure. During the first days I worked from home on made to measure garments for specific clients, mostly evening gowns and slowly the business started growing.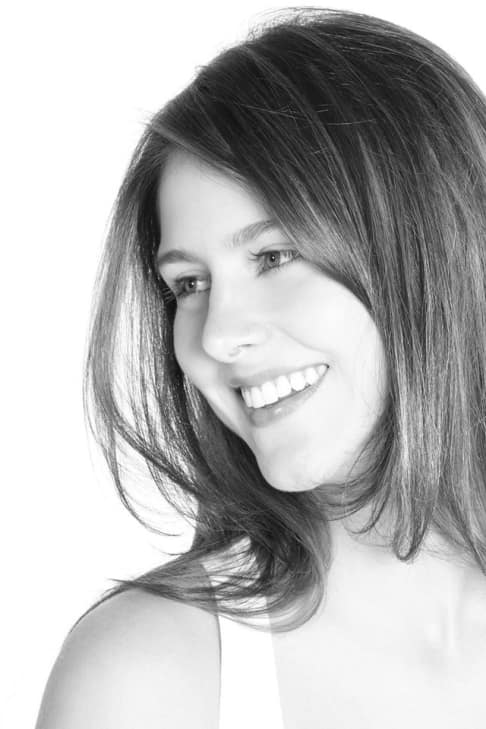 Have you always been interested in fashion?
Yes, I have always had an interest in fashion and the female figure. When I was very young I used to look at magazines and draw on top of the dresses that appeared, making alterations that for me at the time suited better. Later when I was at high school I would make some of my own clothing, which fitted me very badly because I had no idea what I was doing, so I started to take extracurricular classes.
What have been the highest and lowest points on your journey so far?
There are two that I have to mention as my highest, one is opening my own boutique in Cali, Colombia on the 1st of December 2015, and the other is seeing the women that buy my pieces wearing them with a smile. The lowest on the other hand would have to be dealing with suppliers and pushing everyone to meet deadlines.
What was the inspiration behind your latest collection?
My country and the ancient craftsmanship techniques that have its origins in this land always inspire me. For my latest collection I was also very inspired by wind and the effects that this creates when touching the fabrics on the body.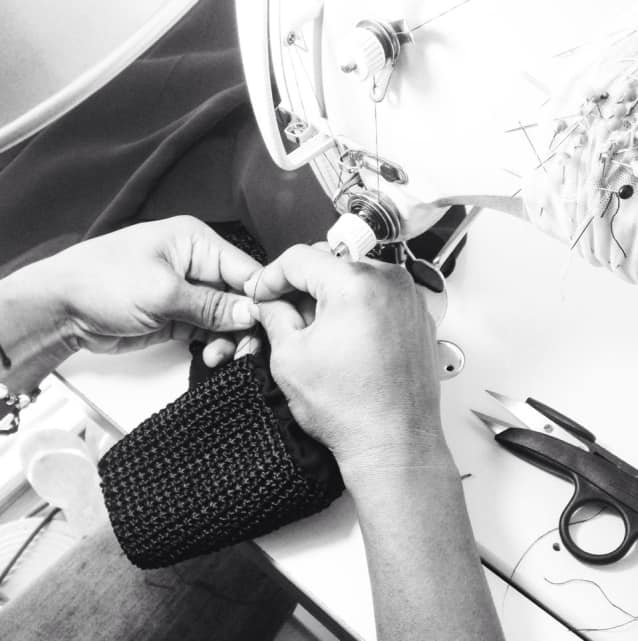 Do you ever struggle to stay inspired?
No, I never sit down and try to design unless I feel inspired. I always keep my eyes open and observe. Everything, even the most insignificant things can inspire you and light up ideas. I love looking at people, the way they dress, what they do, how they react, etc. this fascinates me!
Where is your go-to meeting spot?
An independent coffee shop with a cosy atmosphere. I loved some around Notting Hill.
How would you describe your customer base?
My products are designed for those who recognize quality and seek something special and rare; someone who is captivated by the caliber of design and further inspired by the soul behind the work.
Is there anyone you would love to see wearing your designs?
Yes, I would love to see Kate Middleton wearing one of my designs.
What are the morals you run your brand by?
Meticulous hand crafted pieces, premium materials, ethical production and an experience in which craftsmanship and design are at the heart of every creation.
Do you have a mentor?
I don't have one specific mentor. I have learnt so much from everyone I have worked with in the past years.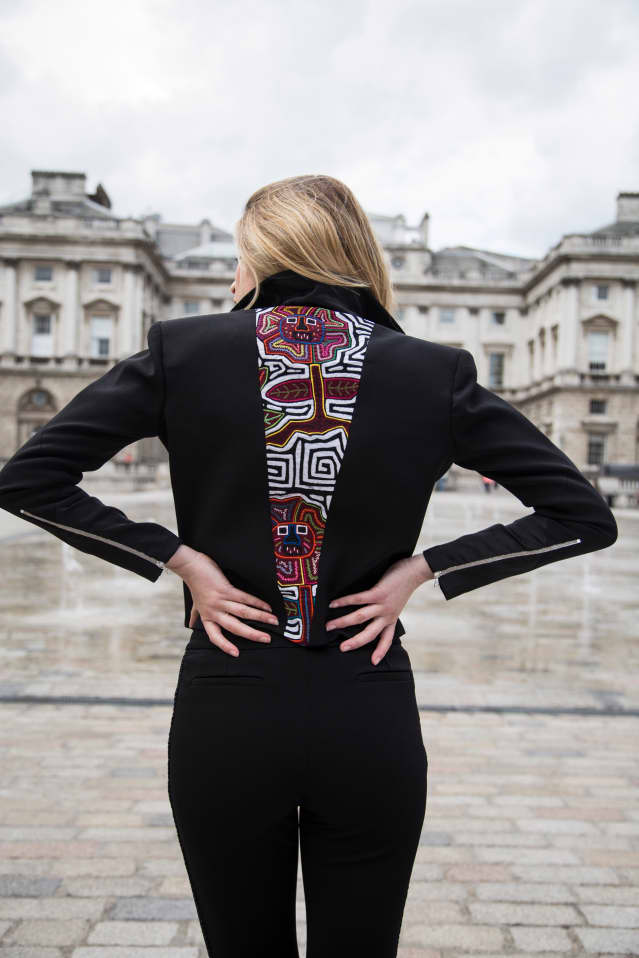 What apps keep you sane?
Definitely Spotify! I can't live without music and I am terrible at downloading tracks because I never have time for it, so Spotify makes wonders for me.
If you could only wear one piece from your collection, what would it be and why?
That would have to be the Mola Classic Jacket. It's perfect for day or night and can be paired up with jeans or with a black trouser for a more elegant look.
What's the biggest style mistake you've ever made?
Open shoes during winter!
Is there another designer whose work you particularly admire?
Ralph & Russo, were I used to work. Exquisite craftsmanship!
What's the best piece of advice you've ever been given?
There is nothing that hard work and determination cant achieve.
What drew you to Wolf & Badger?
When I was living in London I loved to visit Portobello Market in the weekends, walk around Westbourne Grove and I always passed by and popped in the Wolf & Badger shop. So few months ago when I was exploring the possibility of selling in London, it was a no brainer.
Where do you see the brand in 5 years?
I see the brand being pressent in department stores in other countries of South America as well as the US and UK. By then I hope to have made a significant social impact in the communities that I work with.