Jewelry designer Talia Naomi set out to create a gold jewelry line especially for the girl who's always on the go, loves life and values quality. Inspired by her love for travel and the beach, her aim was to design a collection that, being solid gold, could be worn at all times - even when plunging into the sea. We spent 5 minutes with Talia to find out how the brand began.
What made you decide to start Talia Naomi?
I have always loved jewelry. I would often design my own personal pieces and would get many complements; my friends wanted me to make them the odd piece here and there. After being repeatedly told I should go into jewelry design full time, I realised that it was something I could (and would love to) do! I never thought it was possible to enjoy working so much.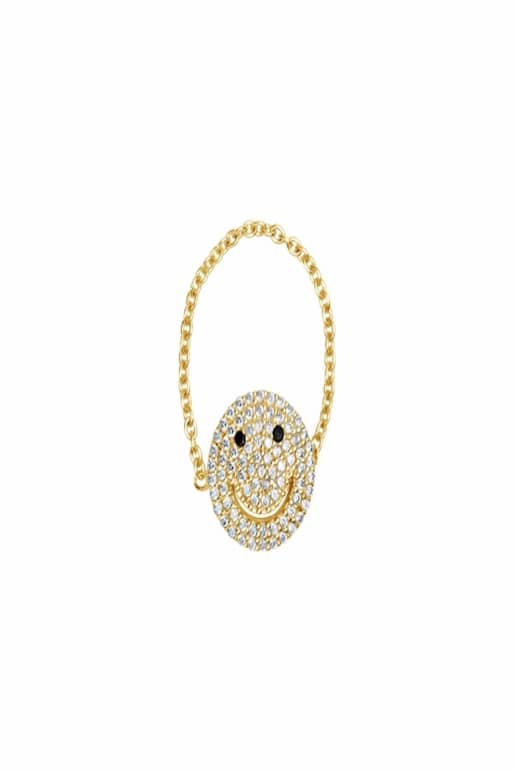 What were you doing previously?
I absolutely love travelling, so languages have always been a focus - I studied Italian and Spanish at University. I have also always loved art and have had a lot of experience fashion working for brands such as Topshop, Jimmy Choo and Whistles. I worked at L'Oreal for two years, specialising in Visual Merchandising and Marketing, before I decided to obtain some formal training from the GIA (The Gemmological Institute of America) and set up my own jewelry brand.
Have you always been interested in fashion?
Yes. My family are in fashion and retail, so growing up I lived and breathed fashion.
What have been the highest and lowest points on your journey so far?
The lowest point has been loosing some of my diamond stock a few months ago. The highest point was probably the recent launch of the Talia Naomi website (talianaomijewellery.com) which took a lot of hard work to get together!
What was the inspiration behind your latest collection?
My aim was to create a chic collection that could be worn at all times, that was affordable and made with high quality materials by skilled craftsmen – whilst still being accessible to all. I absolutely love the beach so I took a big part of my inspiration from this. The collection is made up of delicate gold pieces that glisten in the sun and moon light, that won't ever tarnish (even on the beach!), look great with a bikini and can be lworn day and night.
Do you ever struggle to stay inspired?
I find inspiration around me on a daily basis whether from nature, fashion, my friends or even a funny moment. I think it is normal to hit mind blocks at times, however they do usually pass!
Where is your go-to meeting spot?
In London for a fail safe date night it would be HIX in Soho. The roast chicken there is to die for (but be ready for the ensuing food coma!)
How would you describe your customer base?
It encompasses all ages but I think the common theme between these women is their personalities. They are all young and fun at heart, with a touch of attitude and glamour- just like the collection!
Is there anyone you would love to see wearing your designs?
I would love to see Blake Lively wearing my designs. She embodies effortless glamour.
What are the morals you run your brand by?
Live like every day is your last and don't forget to have fun along the way!
Do you have a mentor?
I don't currently but I was recently on holiday with the amazing Stephen Webster who runs a program, so who knows… ;)
What apps keep you sane?
I am currently living in NYC studying at the GIA and I have just joined the Class Pass app. The classes out here are so diverse and inspiring- I love it!
If you could only wear one piece from your collection, what would it be and why?
This is a hard one. Am I allowed to layer them?? It would probably have to be the 'Fly Me To The Moon' Necklace or the 'Beluga Infinity Necklace' with the Supernova Pendants however on a daily basis I also live in the Pave Eternity Earrings, Smiley Chain Ring and all the bracelets!
What's the biggest style mistake you've ever made?
The days when corn rows were cool as a kid on holiday. Those are some family photos that I will never be able to look at without cringing!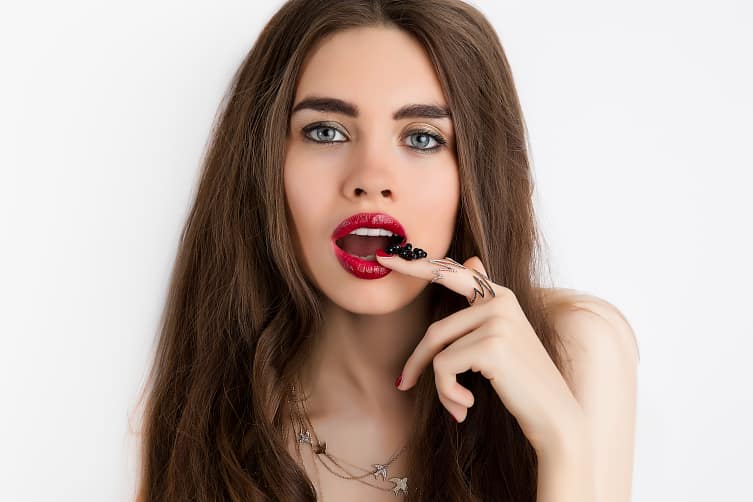 Is there another designer whose work you particularly admire?
I really admire Stephen Webster. His jewelry is totally different to mine, however it was super interesting to hear about his untraditional career path and some of his past projects (like Madonna and Guy Ritchie's engagement ring!)
What's the best piece of advice you've ever been given?
Take each day as it comes.
What drew you to Wolf & Badger?
I love the support they offer young designers, the products they offer and the general edgy vibe of the brand. It isn't often you finds a store with a mix of such unique pieces – people can be sure whatever they purchase will make people stop and stare.
Where do you see the brand in 5 years?
I would love the brand to be a well-known name, in many more boutiques and possibly even on the likes of Net-A-Porter.