Last Thursday saw the doors of Wolf & Badger stay open late for a private launch event for one of our Jewelry designer Roberto Angeletti.
The designer, who is based in Italy, showcased pieces from his collection with the help of some designs from ceramics artist Laure Amforta.

Angeletti is an Italian jewelry brand founded in 1940 in one of Rome's most exclusive shopping streets. Roberto, the third generation of jewelry designers has now expanded the business to include his own jewelry line. The philosophy of the brand is based on combining traditional methods of craftsmanship with innovative designs. The result is unique pieces that meet the needs of the modern consumer without sacrificing any of the ancient craft.
The event brought in a mix of stylists, bloggers and customers from the local area who enjoyed the early evening sunshine, helped along with Pimm's provided by the lovely staff at the Lonsdale Bar.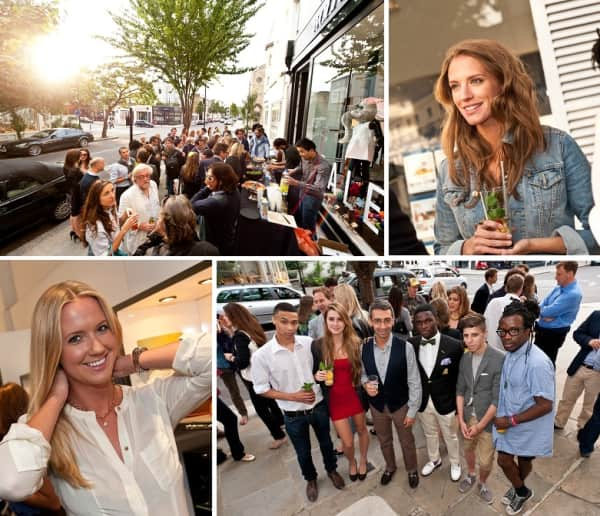 See more images from the event on Facebook.
Sign up for our newsletter, to get invitations for upcoming events!
See you at the next party,
Wolf & Badger x