Irish designer Chupi makes delicate jewelry inspired by the beauty of natural and wild things. She sketches each original piece and creates the first original master from her studio in the heart of Dublin, Ireland.
How did you get into design?
In 2011 my gorgeous fiancé suggested I needed a hobby, I couldn't help but start making the jewelry I wanted to wear but couldn't find. A friend asked for a piece, a stylist loved a ring and suddenly I was a jeweller. The last two years have been a sparkly whirlwind, we have had the most amazing response from everyone, alongside fantastic press coverage with celebrities from Marina & the Diamonds to Angela Scanlon wearing and loving my work.
I was scouted out of college when I was 21 to design an independent womenswear label for Topshop. I went from scruffy student to serious designer overnight. I had a space on Ireland's most prestigious street but only on a month's contract, with insane targets to hit if I wanted to keep that contract and absolutely zero experience. It was a baptism of fire and I loved it.
After six very successful years with Topshop, smashing every target, I left and closed my first company which led to Chupi Jewelry.
Have you always been interested in fashion?
Yes! I got my first sewing machine when I was 5 and have been creating beautiful pieces ever since.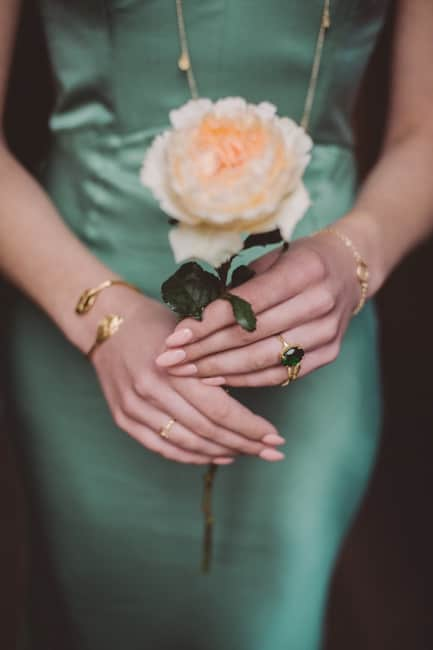 What have been the highest and lowest points on your journey so far?
People say you can't sell jewelry online, but we do. Chupi is a boutique but the web is huge and we work with some cutting edge retailers in the UK & US. We take gorgeous pictures, tell beautiful stories and as a result export of over 50 percent what we make around the world to 61 countries. Yesterday we shipped Chupi to Peru, France and Japan. We have huge plans for 2015 and will be showing at London Fashion week and in New York, our future is looking really exciting.
What was the inspiration behind your latest collection?
SS15 is inspired by secret gardens, I grew up in west Wicklow, in a beautiful shambling house surrounded by wild countryside. I've always been in love with rambling houses, old libraries and walled gardens filled with blown unstructured flowers. The feeling of the collection is capturing the joy of delicate moments, wandering through the rose garden and
stealing a rose bud from your favourite rose. A tiny raspberry plucked just as it ripened and cast in silver then plated in gold, a paper plane fly's by and is captured in perfect gold.
Think luxe, sequins & silks, long wild hair and peach tea roses.
Do you ever struggle to stay inspired?
Taking my inspiration from wild and natural things there is never a shortage of things to pluck inspiration from, a walk in the park can lead to the creation of a new piece.
Where is your go-to meeting spot?
In London I love Pizza Pilgrim to grab a slice a slice or two! I'm also a huge fan of Ottolenghi so a pit stop there too is also a necessity.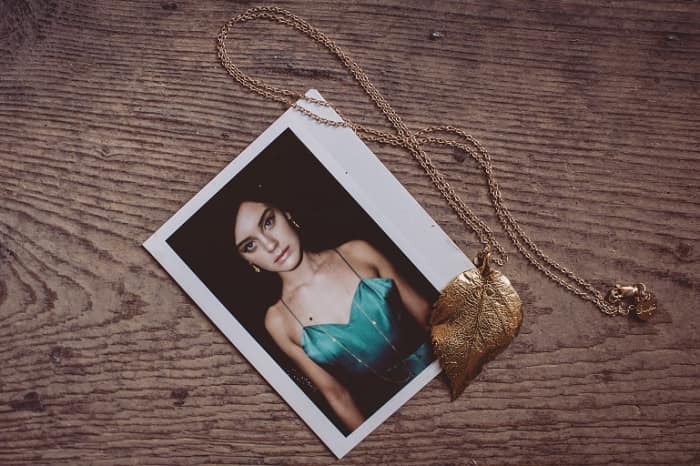 How would you describe your customer base?
We ship around the world and are privileged to have wonderful fans in over 60 countries. Our jewelry appeals to all age ranges, from a design interested 21 year old to their fashionable nana!
Is there anyone you would love to see wearing your designs?
We would absolutely love to see Kate Moss or Alexa Chung wearing our pieces, they are our office style crushes!
What are the morals you run your brand by?
We aim to run the brand as ethically as possible, everything from ensuring all our pieces are handmade here in Ireland with the utmost of care to where we buy our daily coffee fixes.
Do you have a mentor?
I'm lucky enough to be mentored by some of the most amazing people in the Irish industry including the fabulous Aishling Farinella who, among running an incredible fashion Magazine Thread, also styled Rihannas "We found Love" music video.
What apps keep you sane?
I am such a list fiend, I love Google Keep & Trello. They help keep my plans in order.
If you could only wear one piece from your collection, what would it be and why?
The first piece I ever made was this swan feather, I tried to carve the details using traditional silversmithing and it was then I realised I wasn't a jeweller, I'm a designer. I'm irresistibly drawn to wild things, to flawed natural beauty. I now use a technique developed by the Ancient Egyptians to make an exact version of a swan feather, or a twig, or an acorn. Every piece I make has a story, that's what makes people connect with my jewelry and what I create. It's where the magic is.
What's the biggest style mistake you've ever made?
Double denim when I was twelve! But at least now it's coming back into fashion again so I'll look trendy for a nanosecond. 
Is there another designer whose work you particularly admire?
I'm a huge fan of J.W Anderson and Simone Rocha who are both flying the Ireland flag abroad with their amazing designs.
What's the best piece of advice you've ever been given?
Don't be the person who does everything, advice I sometimes don't listen to as I'm a perfectionist.
What drew you to Wolf & Badger?
I've been in love with W&B since I first stumbled across the Dover Street store a few years ago, I knew I would love to have my jewelry stocked alongside all the stunning designs.
Where do you see the brand in 5 years?
I would loved to see Chupi stocked all over the world in amazing boutiques and design havens. Everything we produce is designed and made in Ireland within an hour of our studio in Dublin, I have a brilliant team, from a goldsmith to a marketeer. We want to take Chupi jewelry around the world and with over half of what we create exported, the future is really exciting.