Jane Frances 
studied at the London 
College of Fashion and ModaPelle Academy in Milan, where she
Ie
arned
from some of the most accomplishe
d shoe designers in 
the world.  After graduating, she
spent her
formative years in Milan, 
learning the intricate art of Italian craftsmanship under the 
guidance 
of her
teacher and mentor, before moving to London to establish 
Dear Frances.  
What have been the highest and lowest points on your journey so far?
It's hard to beat the feeling you get from seeing your very first collection come to life an
d
seeing Dear Frances designs on people's feet. That is still one of the highest points of my
journey so far. The lowest point would 
have to be the fairly regular realisation that it's
2am and I'm still sitting in front of my computer. Again. 
What 

is your greatest fear?
Not doing what I love.
How would you describe your customer base?
Intelligent and creative, with an appreciation for fine lines and subtle 
detail
.  She has a 
relaxed sense of style and a naturally strong elegance.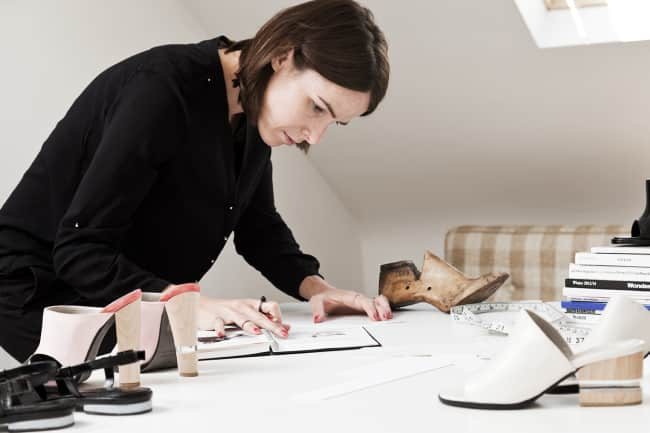 What are the morals that 

you run your brand by?
Creating a luxury product means more than just superior materials and production. We have
a very close relationship with our production team in Italy and supporting the traditional
Italian craft is ce
n
tral to the Dear Frances brand.  
Who is your mentor?
My
wonderful
teacher 
who is now an important part of our production team.  
What inspires you?
I can be inspired by almost anything!  Though
I am
particularly
drawn to clean, minimalist 
lines and find th
at furniture design and architecture feature strongly in my 
work. 
Mid century
Danish design was an important reference for AW14; 
t
he sharp lines and clean edges, 
sculpted wood panels, textured 
fabrics and 
even the color tones 
helped to mould a theme
for
the collection.
What building holds the most sentiment for you?
My family home in Australia.  
What is your most treasured possession?
A small 
painting my mother gave me as a child.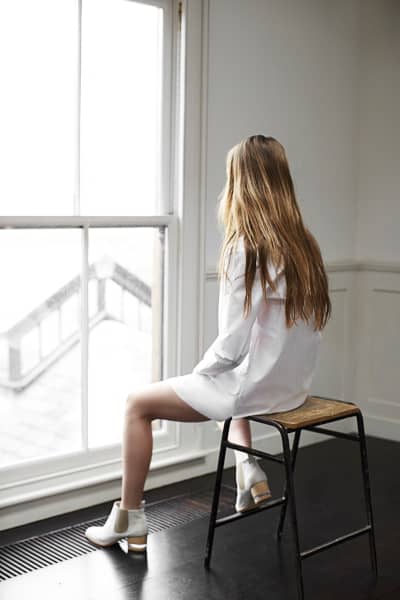 What motto do you live your life by?
Keep it real.  
How do you keep your 

body and mind healthy?
Daily 
yoga 
and plenty of H2O!
Where do you see the brand in five years?
Over the next five years, I would like to see
Dear Frances
continue to grow internationally.  I
would also like to become more involved in collaborative projects
and further our reach by 
partnering with brands of a similar aesthetic and voice.  
What drew you to Wolf & Badger?
Wolf & Badger has been a wonderful platform to help launch our brand and has given us the 
opportunity to show people what we are 
about
. We we
re initially drawn to the store as they
stock a great selection of some of the most exciting emerging designers.