Bay & Fyfe are a creative design label, collaborating with artists from all over the world to produce unique and individual fashion pieces out of artwork. Every collection is limited in quantity to increase exclusivity, they produce garments and accessories that will be treasured for life. With every piece sold a small donation to charity is made.
- Can you give us a bit of background on your brand, when you started it and why?
Bay & Fyfe is a creative concept label based in Sydney, Australia. We collaborate with contemporary artists to create beautiful pieces of art-inspired fashion and homewares.
Each Bay & Fyfe collection is a labour of love, with people from all over the world getting involved to create beautifully finished, limited edition collections that hopefully will stay around forever.I founded the label just over a year ago when I stumbled upon an incredible Australian artist whose work was making waves and had so much potential to go beyond canvas. I've always been an art appreciator, but my strengths lie in developing commercial ideas, so when the chance come to bring my two worlds together, I jumped on it.
- What inspires your work?
Art, color and the fine details. At Bay & Fyfe we're drawn to bright vibrant colors. We screen print our scarves, rather than use digital printing, to make sure we get that beautiful, breath taking color that you see in our pieces.
- If you had a chance to do it all again, what advice would you give to a younger you?
Don't take everyone at face value. Not everyone has the same business ethic as you, so be more cautious and not so trusting.
- Where is your favourite city/place?
At last count I've been to 41 countries, so I'm very fortunate to have seen a great many places and cities. Many are special but I love Zurich in the Summer for chilling, Istanbul for going out and Paris for it's beautiful buildings...sorry couldn't pick just the one.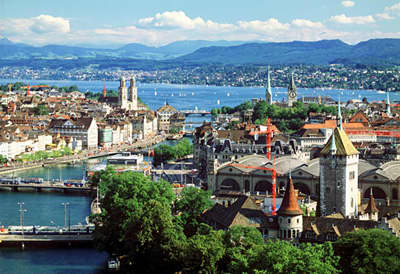 - Who inspires you?
Dame Vivienne Westwood. What I wouldn't do to be a fly on the wall during her creative musings.
- Wolf or Badger?
Probably Wolf