Emily Sidwell, the designer behind the brand By Emily, creates intricately handmade collections of jewelry inspired by memories of her childhood and English style and history. Her current collection of silver and copper pieces reflects the story of Alice in Wonderland. By incorporating a narrative in each collection, the designs have a unique eccentricity that is antique, quirky, and whimsical.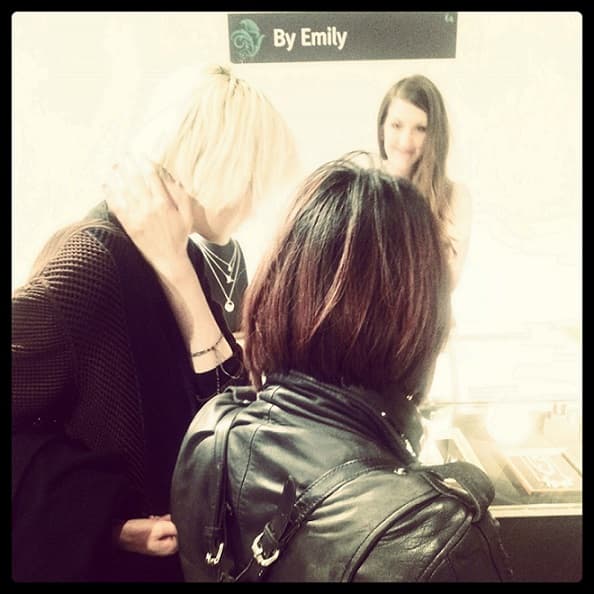 -Can you give us a bit of background on your brand, when you started it and why?
After graduating with a Fine Art degree in 2008 I travelled around the world, keeping a sketchbook of ideas from each of the countries I visited. Arriving in Melbourne, Australia, these ideas acquired a sculptural form which would translate into my earliest jewelry designs. With the help of a friend in the jewelry business, I created my first piece, simultaneously falling in love with craft. Upon returning to the UK, I purchased a sheet of copper and set to work in my father's workshop.
I moved to London to launch my brand By Emily in September 2011. I now have stockists across the country and most recently in Hong Kong which is extremely exciting. The brand has also been receiving growing media attention, having featured in Tatler and the Sunday Times. Exhibiting at Treasure this year was a real highlight this year!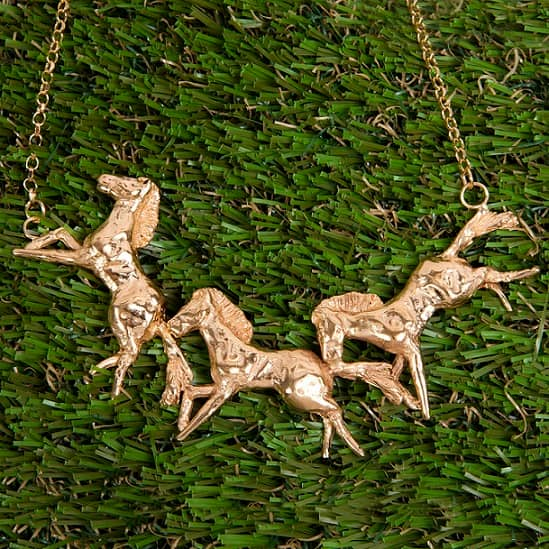 -What inspires your work?
I have always loved reading- literature is a huge inspiration and features prominantly in my collections. As does nature, I love to get lost in woods and fields, England is such a beautiful country.
- What is the most difficult aspect of running your own label?
Being the only employee! I have lists that keep getting longer. But its so rewarding too to see an idea that was your very own grow into an actual fully functioning business
- Which part of the creative process do you enjoy most, and least?
I love designing a new collection and the making process, seeing a piece come to life from an idea in my head, to a drawing to something that is tangible and visually beautiful.
Accounting is my least favourite thing, one day I will invest in an accountant!
- Is music important in your working day, what is on repeat at the moment?
I've recently found Carla Bruni- I am always listening to her on Spotify, I cant even speak french but I think her songs are so pretty!
- If you had a chance to do it all again, what advice would you give to a younger you?
By Emily began when I was 23, I don't think I appreciated quite how hard you have to work- So that I guess, be prepared to work super hard!
- What is your guilty pleasure?
Blueberry pancakes and freshly baked bread!
- Where is your favourite city/place?
Many cities for a hundred different reasons. Corleones in Royal Leamington Spa is my go too when I visit home- its a tiny Italian coffee shop where you can cosy up and read for hours with a cup of the best coffee!
- Who inspires you?
I love artists that create stories with their work- Rob Ryan's work is always so profound and Su Blackwell makes the most stunning sculptures using books.
-Wolf or Badger?
Bagder, love stripes!