Born and raised in Italy, Carlotta Actis Barone launched her brand at London Fashion Week in September 2010. Her strong signature is tasteful and bold, conveying statements and messages through intricate shapes and symbols. She takes pride in giving her clothes a voice of their own so the wearer is a representation of femininity but also a carrier of the message.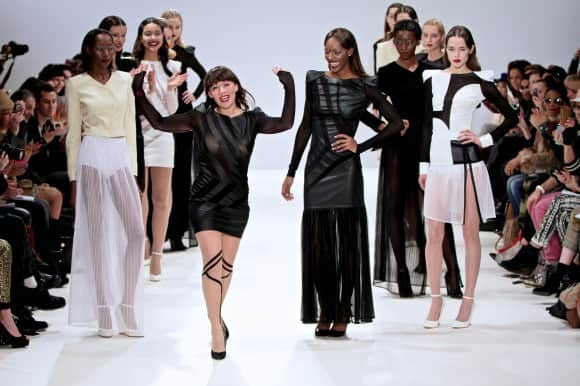 -Can you give us a bit of background on your brand, when you started it and why?
Hello! Actually I sort of found my self 'trapped' in having a label.
Basically when I graduated I didn't want to set up my label straight away, of course it was in my wish list, but as a long-term project.
So I started working for other brands and I thought to keep building up my career that way.
Nevertheless shortly after my graduation I was scouted by a fashion agency that told me they saw my work on line, and they would have been happy to sponsor entirely my collections and to put me in London Fashion week. What could I argue with that???
The contract with the fashion agency expired after 3 seasons, but of course by that point I was all set up to stand on my own legs and carry on my brand so, Here I am!
-What inspires your work?
Inspiration and beauty is all around us, but I like to dig dip in our surrounding and find 'meaning' in everything. I mean I don't want to play Socrates , I just like to investigate in our society and bring to life through my clothes my thought about different issues.
So my first collection was based on feminism, then slavery, then the fight against fur trade and so on.
Don't worry I'm not a sad, depressing chick. I just want to get my voice heard through my creations, and I merge elegance, beauty and joy, with my research on imageries and matters possibly a bit more serious.
-What is the most difficult aspect of running your own label?
Well running a label means taking care of all the business aspects of it, and I have got to say I'm not very good with numbers and marketing.
I am not by myself, but my team is small and obviously I have to overlook every single step of the process, so I have to admit I struggle with that… but hey! You've got to do what you've got to do right?
-Which part of the creative process do you enjoy most, and least?
Researching, drawing and sketching are what I am best at! And I love it, pattern cutting and fabric sourcing I enjoy the least… I do it, but I get as much help from my collaborator as possible for it.
-Is music important in your working day, what is on repeat at the moment?
Well don't laugh, at the moment I'm listening to a Parisian radio called Latina!! Only Latina music presented in French… I know I'm weird.
I guess it's a comfort thing; I used to listen to this radio when I worked in Paris, it was a very happy moment of my life, and so this channel brings back good vibes.
Usually I only listen to radio in general, I'm too lazy to download lot of stuff and my I tune is very repetitive! Hence I rely on the experts' hands of the DJs… but I literally love EVERY kind of music (except maybe heavy metal) and depending on the mood I browse through the channels.
-If you had a chance to do it all again, what advice would you give to a younger you?
To start earlier. I only started Fashion professionally in my late 20s, as I did not find my true drive in life yet so obviously things are delayed now. If I could speak with that 19 years old girl I would tell her to give up ancient literature and to focus on a real job! No seriously, I don't regret anything I've done so far, the good and the bad things, as they all lead me through the path that brought me hear today, but 'finding myself' a little earlier wouldn't have hurt.
-What is your guilty pleasure?
Watching 'Deal no Deal', 'Come dine with me'…and all sort of trash TV! Don't ask me why, but I get properly excited when I know it's about time they go on air!  Oh well…you can't always be so deep and focused right?
-Where is your favourite city/place?
London! It gave me so much I can't do anything but love 'her' back! (Yes London is a true Lady in my mind) And there are so many hidden mews and places, especially around the river, that keep surprising me every time even if I saw them a thousand times.
-Who inspires you?
Great women, like Rita Levi Montalcini, Margherita Hack and my mother.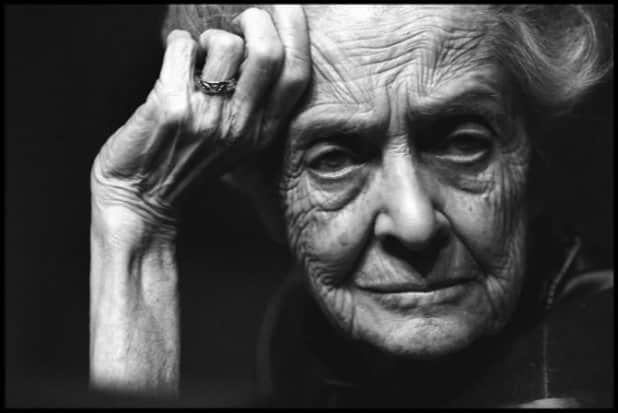 -Wolf or Badger?
A bit of both I guess! I would love to always be a fearless wolf, but I end up been a quite armless badger most of the time.