Draw In Light was founded in 2009 by Harry Barford and Polly Wilkinson. Using free hand silk-screen techniques to produce their clothes Draw In Light has a signature style of individuality, ethereal beauty and raw edged femininity. Specialising in elegant, minimal understated shapes they design, print and produce all pieces in their London studio.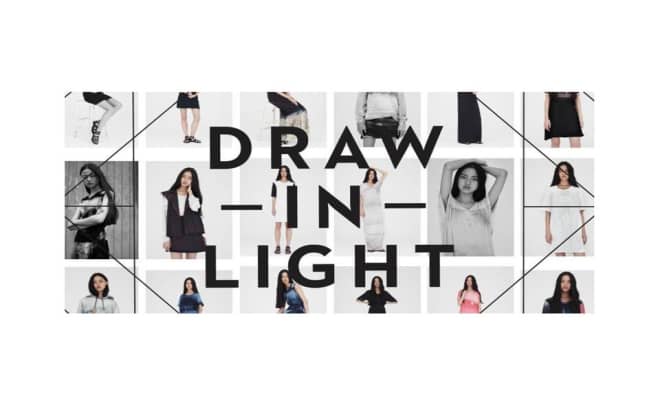 -Can you give us a bit of background on your brand, when you started it and why?
The brand Draw In Light started through a scheme called Transition Town Brixton where the landlord of the fruit and vegetable market in Brixton persuaded to give young creative people a rent free space for a month. So we moved in to the fruit and veg market, bought fabric from other tenants and printed at an open access print room, also quite aptly located in Brixton. Our plot on the market was enclosed and had huge glass windows, great for displaying the clothes we had made. So we sold the clothes directly and developed a loyal custom and a following. Then we heard about Liberty of London Best of British Open Call competition, the night before in fact. We literally got ready over night and pitched up at 5am to be first in the que. We were 3rd. As the day went on the que grew round the block so just as well really. We met with Sarah Mower (Consultant) and Stephanie Jones (head women's wear buyer) They loved the free hand silk screen printing technique we had been developing and sent us through to the second round where we met Eb Burstell (head buyer). He said yes, Liberty would love to stock us and two weeks later we met with Stephanie again. She came to our fruit and veg stand in Brixton market and placed a huge order. The first collection we made for Liberty sold out 5 times. We are a brand built on creativity and I think that really attracts people to us. Myself (Polly) and Harry have known each other since birth - we have grown up with creative mothers and have a real connection. Both of us studied Print at Brighton University so we were printers before fashion designers.
-What inspires your work?
Nature, science, ethereal subjects, the print room, other inspiring designers, artists, film makers and musicians. It comes from across the board.
-What is the most difficult aspect of running your own label?
Having to be good at everything until you find a salary and someone you trust to take the many jobs we create.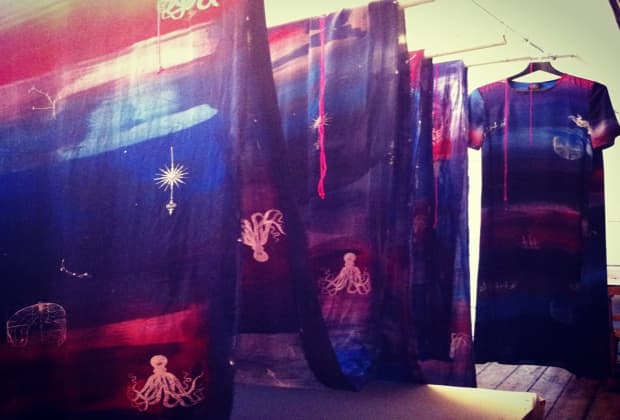 -Which part of the creative process do you enjoy most, and least?
Polly - I love researching the fashion elements of the brand, techniques and hard wear options, working with our creative team you can hand pick. The least, stripping a 2m square screen in the middle of winter outside.
Harry - Is the illustrator and artist for our prints, this is where her passion and talent is. She hates being interviewed especially on camera, or having her picture taken. Shy!
-Is music important in your working day, what is on repeat at the moment?
YES - David Bowie of course, especially after watching The Man Who Fell To Earth and visiting the V&amp - An exhibition.

http://youtu.be/uhSYbRiYwTY
-If you had a chance to do it all again, what advice would you give to a younger you?
I would say you should have stuck with you're first PR. You would have lots of press.
-What is your guilty pleasure?
We both love a good cheese burger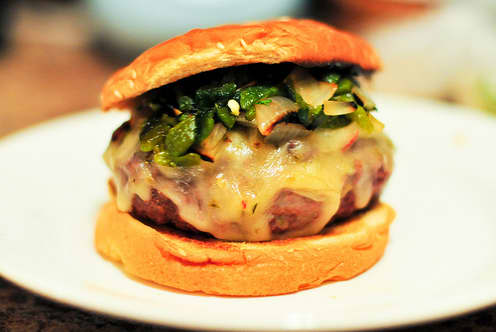 -Where is your favourite city/place?
We both love Berlin - Bar 25 when it still existed. You can't really beat 10s of huge disco balls hanging in a tree while listening to amazing music surrounded by beautiful people in wonderful clothes. Very surreal but an incredible moment in time, best club in the world.
-Who inspires you?
David Bowie, Patti Smith, Björk, Phoebe Philo, Sir David Attenborough, Martin Margiela, Nicholas Jaar, Our Mums, Celestine Cooney, Ben Weller, Norman Barford, Juergen Teller, Ludwig Mies van der Rohe, Sir John Soane, nez and Vinoodh, Jane Howe, Aline Weber, Antony Gormley, Thomas Heatherwick, Andy Goldsworthy, Anish Kapoor, William Blake, Rei Kawakubo, James Pecis.... We could go on but here are a few.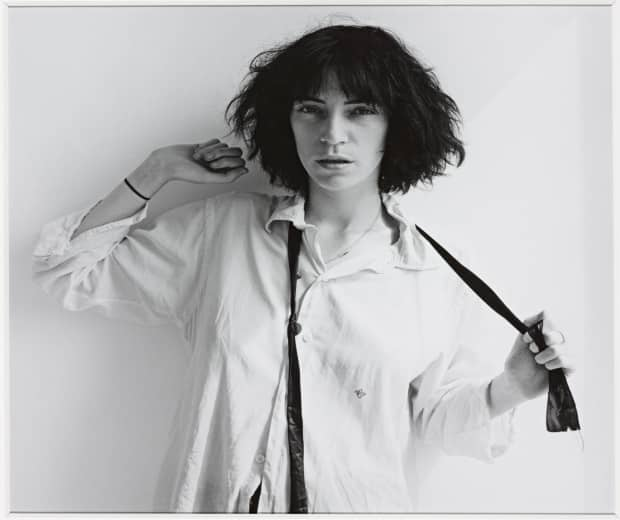 -Wolf or Badger?
Wolf