Emmie McCourts is the eponymous label of London College of Fashion and Middlesex University graduate, Emmie McCourts. Throughout her development as a designer, Emmie became increasingly inspired by architecture and sculpture, with pieces by Calatrava and Naum Gabo among her favourites. Particularly fascinated with shapes that are both imposing and balanced, Emmie was lead to create a collection of beautifully tailored pieces composed of strong, defining silhouettes.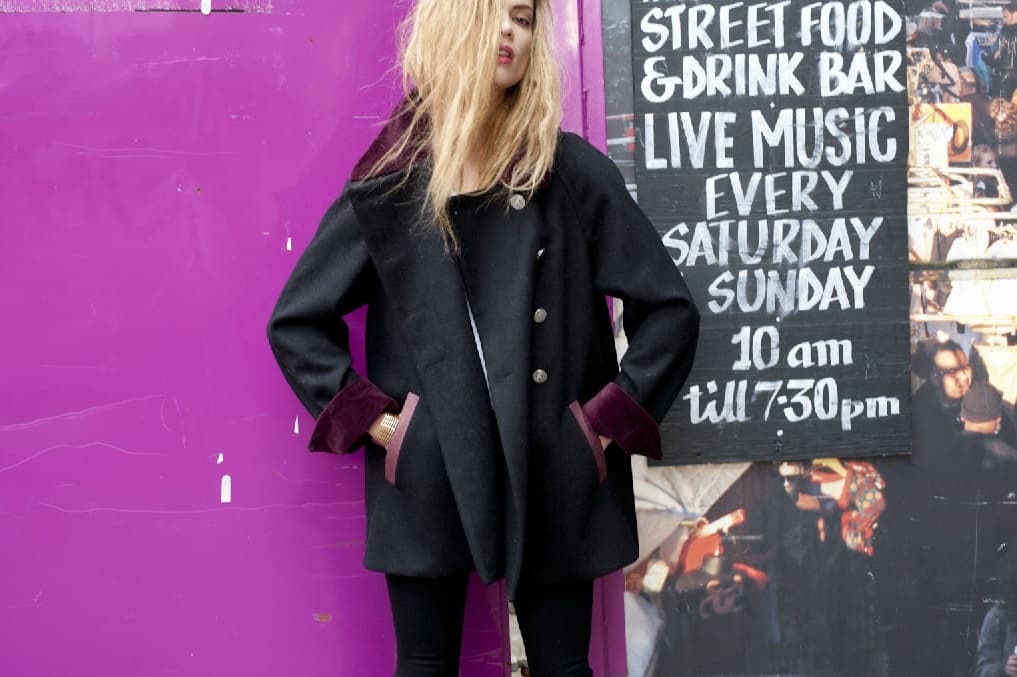 - Can you give us a bit of background on your brand, when you started it and why?
It really all started just from a love of beautifully made jackets and coats (I have a slight obsession with them) and I love the way just throwing a coat on can really pull an outfit together. I hope there's a piece for all occasions and lifestyles in the collection, as I really want the label to have something to offer all women, whatever their lifestyle or age. I studied at London College of Fashion, followed by Middlesex University, and did placements at Richard Nicoll, Julien Macdonald and Giles whilst there. I never really contemplated doing anything other than designing, it's always been my goal to have my own label, I just hope I can keep doing it for a long time.
- What inspires your work?
Absolutely anything and everything...nature and architecture are what I constantly go back to, I always start by drawing and it's never fashion related. I love drawing the intricate parts of something full of line and detail, focusing in on a complex area, feathers, leaves, and anything with layers and repetitive lines. Just being out and about and absorbing as much as I can is what keeps me inspired and excited, I love discovering and exploring, and when I've got time, I always walk to where I need to be.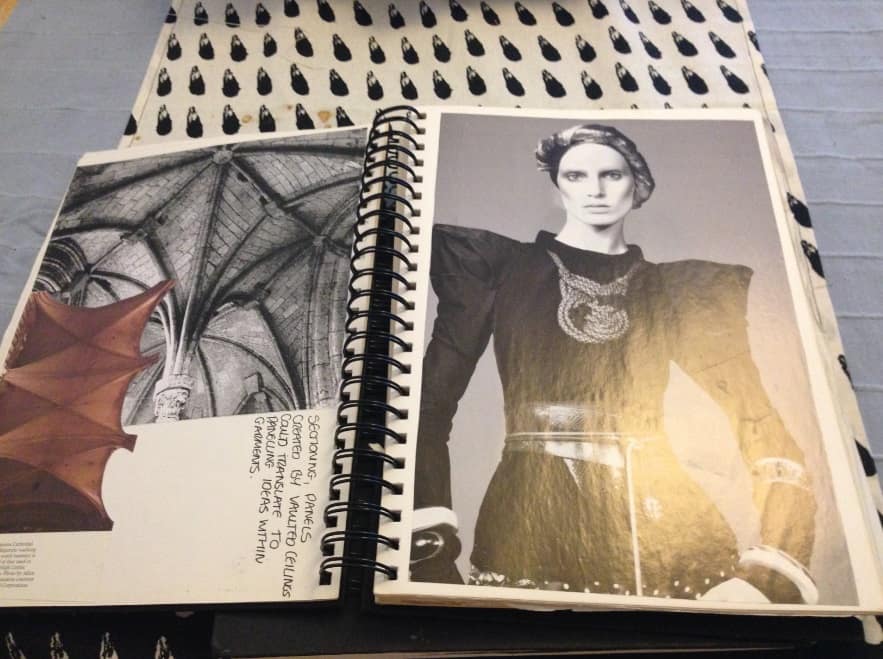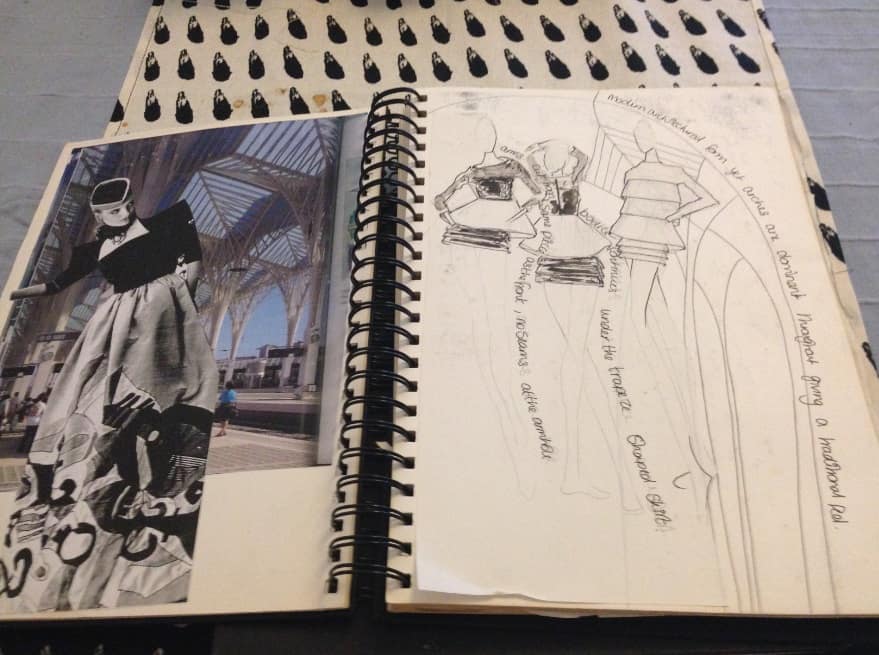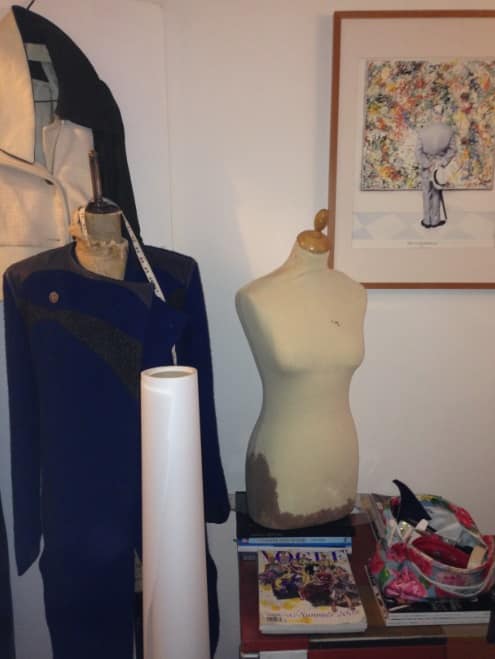 - What is the most difficult aspect of running your own label?
Time management, I'm not the most naturally organised, so I am constantly writing lists and plans and I have to force myself to file everything, otherwise I wouldn't be able to find anything! As much as I'd love just to always be designing, or sourcing beautiful fabrics, there are many more hats you have to wear when running a label (and I don't really suit hats), so just learning everything as you go can be very overwhelming. It's also so fulfilling, when something which was once just an idea in my head, comes to fruition, and is an actual product that can be used and worn, that's so exciting for me...so much so that I'm now starting to enjoy wearing hats!
- Which part of the creative process do you enjoy most, and least?
Drawing and designing, I could do it all day every day, and I am constantly designing and envisaging in my head, but in reality this is such a small part of the work. Pattern cutting is something I have a love hate relationship with, when it's going well I love it, and I actually really enjoy the discipline and accuracy involved. Although, if something goes wrong, I can get very frustrated very quickly (I have a very short attention span), and I struggle having to resolve it on my own and having no one to confer with. Luckily I have a friend who's a pattern cutter, who I can call in these moments of panic.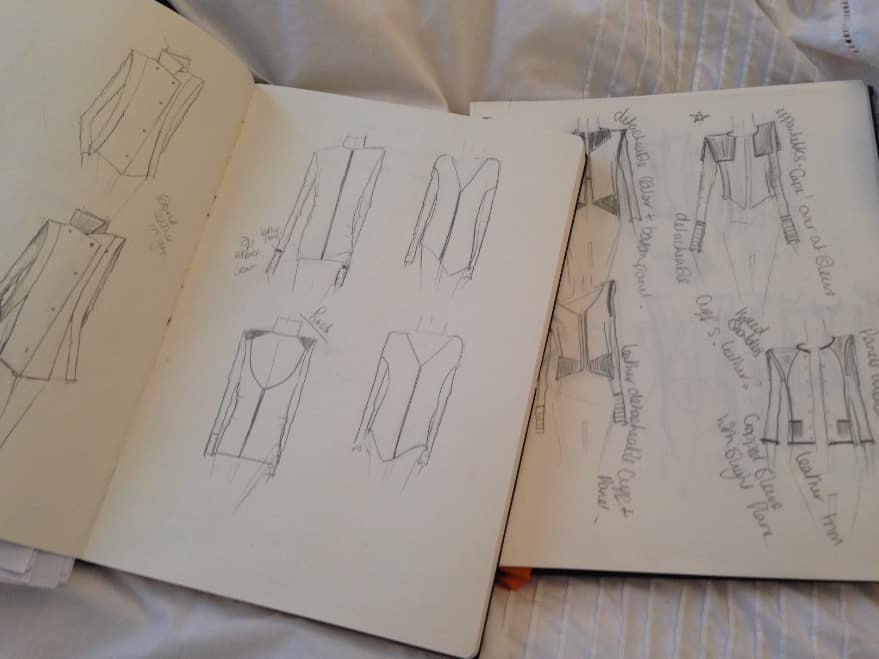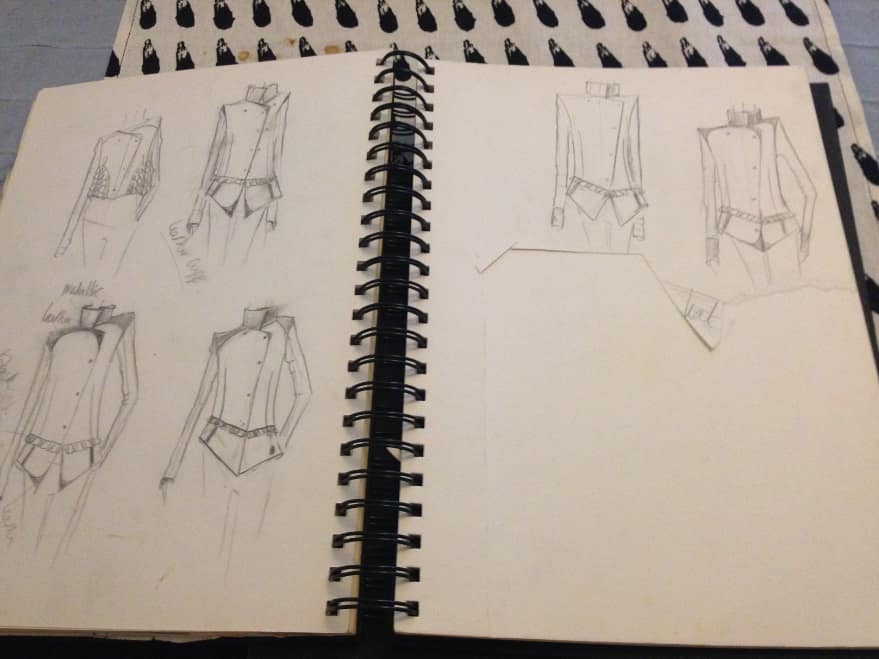 - Is music important in your working day, what is on repeat at the moment?
Yes, especially when I'm drawing, as it helps me better envisage ideas. Although it could be anything...at the moment, I love chvrches and London grammar. I'm still loving the song One day by Asaf Avidan and the Mojos, although I tend to listen to things until I cant bear them anymore, so I should really learn to branch out a bit more!
http://www.youtube.com/watch?v=Xscn35DSyeQ
- If you had a chance to do it all again, what advice would you give to a younger you?
Just to keep going, and don't expect everything to be plain sailing. I think I was slightly deluded when I first came to London to study fashion, and I probably thought everything would be lot easier and quicker than it has been. In the end, it has made me realise how much I want to do what I'm doing, but you have to get very good at the art of self motivation, as there are definitely times when you don't feel like you're getting very far. Also, to focus on the area that you are really excited by, and not think you have to do everything all at once, that's why I've concentrated on jackets and coats, I'd love to expand in the future, but I personally find it quite overwhelming to not have a discipline at this stage.
- What is your guilty pleasure?
I'm not sure...I have too many! The pleasure always seems to outweigh the guilt with me.
- Where is your favourite city/place?
London will always be my favourite city as it is such a multitude of cultures and experiences all blended together, and is somewhere I don't think I will ever find dull or uninspiring. Also, I love that the longer I'm here, the more memories I have all over the city, which makes it even more special to me.
- Who inspires you?
Each of my pieces are named after one of my friends, so they definitely inspire me. I like the idea of merging my ideas with elements of them or their lifestyles, and I find it much easier to design if I can picture it being worn by someone. Although, I'm going to have to find some more friends soon, as I'm running out of names for all the pieces!
- Wolf or Badger?
Definitely Wolf - so much more elegant!