Gene Style is an exclusive women's clothing brand founded by designer Lora Nikolaev. The brand works from the perspective that style exists in women's DNA. The brand uses high-quality fabrics such as the finest silk and cashmere combined with feminine designs and classical approach to clean cut tailoring. The result is modern, seductive and wearable clothing with intelligent and unique details.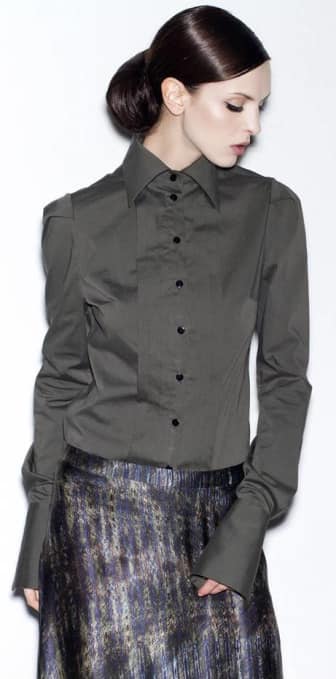 - Can you give us a bit of background on your brand, when you started it and why?
GENE became alive in 2009. I've always said that it is something I define as ''beyond my personal choice as a human being''. In a way I just woke up and had the name in my mind. That's how it all started. The brand is very classy, we create clothing for real women, with all their ups and downs, endeavors, wishes, battles, lives in general. My clothes aim to create a feeling of total satisfaction. I dream to change women's approach to themselves - loving and feeling right in what they wear, do, wish, feel... the ultimate intimacy one can create with ones self.
- What inspires your work?
My inspiration is always between the lines, it's everywhere and nowhere! Mostly I am inspired by life itself, the spirit of women - finding them very complicated creatures worth creating for. For the next season I found inspiration in very positive and simple things such as loving someone!
- What is the most difficult aspect of running your own label?
Definitely the most difficult thing is the practical side - purely the business approach. When you are a creator it's really hard to think about sales and numbers... But at the end there is nothing more pleasurable and wonderful than doing this, so 'difficult' is a word I prefer not to use in my vocabulary. If it was easy everyone could do it!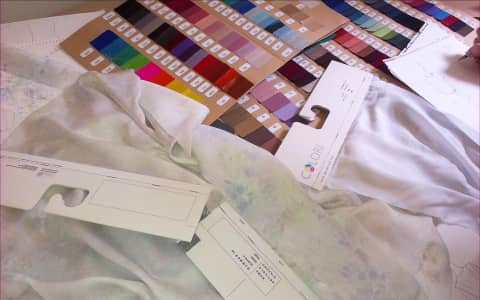 - Which part of the creative process do you enjoy most, and least?
There are no 'most' or 'least' parts in the creative process. I have educated myself that in the minus and plus, in the up and down – it's all about creating. The most powerful tool you can use is the gaps between them both. There is a lot to take from the drama I would say! And you know, people, women in particular, are humans so they have as well their ups and downs, if you don't know these aspects you are not able to design for them - design is life in all aspects.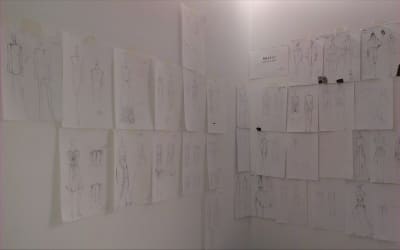 - Is music important in your working day, what is on repeat at the moment?
Music is my best friend not only in creating but yes, it is a significant part of the process. On repeat lately is a lot of Crazy P, I love Danielle and their sound in general!
http://www.youtube.com/watch?v=gsq3iNW60us&feature=youtu.be
- If you had a chance to do it all again, what advice would you give to a younger you?
There are a few... But I would stick to -''Enjoy every second of it!''
You don't realize how lucky you are at the beginning, because it's a struggle and you get a lot of rejection... but all the way through it's like that, so when you grow up and understand how blessed you are doing and working what you love, I would say "Enjoy and love every second of it!"
- What is your guilty pleasure?
I am not sure I have one, I am pretty sure I have taught myself not be guilty about pleasure... It's a big part of being creative, so I usually search pleasure instead of skipping it. Maybe in design terms - working with real leather. I am a vegetarian and it's really killing me but in clothing... I love it!
- Where is your favourite city/place?
Most people would say - home or where I feel good... I am changing and I love changing... At the moment my favorite place to be is London!
- Who inspires you?
Who, what... everything and nothing, everyone and no one. At the moment people and one particular person I love. An artist I like... My dog was one of my biggest inspirations. I am having big trouble defining my inspiration because I really do think of it as normal conditions, so normal like breathing. Maybe I am born inspired.
- Wolf or Badger?
I can't decide!