A New-Zealand based company Good & Co's designer Lillie Toogood is known for her works-of-art scarves. Lillie's creations are a direct reflection of her love for photography and travel. Capturing the world through traveling, her eye catching creations do have that aesthetic luxury to them, while holding on to that playfulness those pieces of art manifest when worn. Good & Co. scarves work both as timeless and modern statement pieces. Digitally printed on 100% pure silk canvas, those scarves are indeed, Good.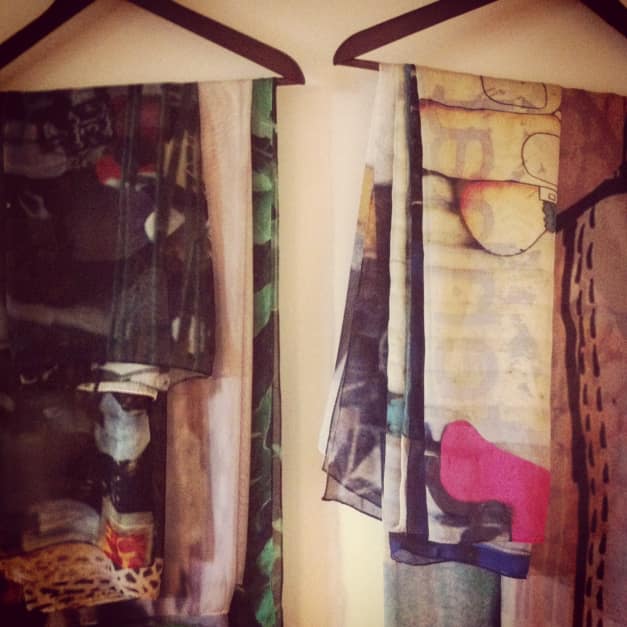 - Can you give us a bit of background on your brand, when you started it and why?
It all started about 2 years ago and really was just a natural collision of things I love – graphics, textiles, accessories. I had worked for different designers so was able to put that work experience into practice and start producing my own range of products. Its great fun!
- What inspires your work?
Exploring new cities and cultures, street art, music, family and friends.
- What is the most difficult aspect of running your own label?
Operating the financial side of a business is challenging but really important to understand. Marketing, sales and PR aspects can also be a bit daunting, but they are obviously really important skills to develop when running your own business. I'm learning a lot about how this side of the industry operates.
- Which part of the creative process do you enjoy most, and least?
I love travelling and taking new photos, researching new ideas and developing samples and prints for each range. I least enjoy things that do not go according to plan.
- Is music important in your working day, what is on repeat at the moment?
LCD Soundsystem on repeat.
http://www.youtube.com/watch?v=OoA0cTC228M
- If you had a chance to do it all again, what advice would you give to a younger you?
Not to worry about what anyone else thinks.
- What is your guilty pleasure?
Chocolate and going to the beach during working hours ( have to make some perks of being your own boss J)
- Where is your favourite city/place?
Tricky question – there's heaps:Barcelona, Marrakesh, Berlin, Turangi, Melbourne, London, Sicily, Siena…
- Who inspires you?
Anyone thinking outside the square.
- Wolf or Badger?
Badger