Polish born designer KRYSTOF STROZYNA, graduated from Central Saint Martin's with MA in Fashion Design in women's wear. In 2007  upon graduating, he showcased his collection in Harrods as one of the winners of the Harrods Design Awards. Krystof exhibited his brilliant collection through sharply tailored, futuristic and graphic designs with over-sized lacquered-wood accessories.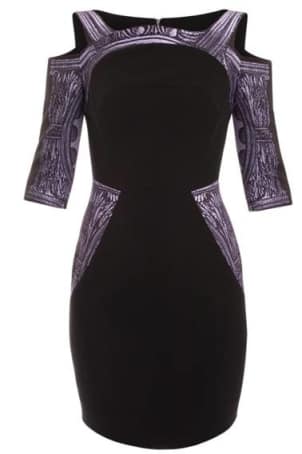 - Can you give us a bit of background on your brand, when you started it and why?
I have started few years ago, I started because I love to watch people in my clothes
 - What inspires your work?
Ever-changing surroundings, it is so easy to find inspiration, it's everywhere. Especially in people around us.
 - What is the most difficult aspect of running your own label?
Many difficult aspects, but luckily we can make everything work as it should, I belive in that!
 - Which part of the creative process do you enjoy most, and least?
I really enjoy sketching, thinking of a statement of the collection. But getting the collection together too, I like the whole process.
 - Is music important in your working day, what is on repeat at the moment?
Without music designing would be impossible for me, well I can't imagine how it would all look like, it is such an inpiration! On repeat now: The Prestets new album – Pacifica, especially track called Surrender.
http://www.youtube.com/watch?v=CY2JipuQpko
 - If you had a chance to do it all again, what advice would you give to a younger you?
It's hard to tell, I believe that each of us has to learn different things, has diferrent skills, etc. However, from the very beginning I was true to myself and always listening to my intuition, that's my advice.
 - Where is your favourite city/place?
I love Poznan (Poland)  and every other place with good energy.
 - Who inspires you?
People around me, but of course not only, lately Margaret Thatcher, what a look, but don't worry I will not take her look as inspiration too literally.