Language of Flowers is a new luxury British woman's t-shirt brand founded by design duo and best friends Stephanie Smart and Alexandra Bayley. The focus of the brand is on quality and affordability and their debut collection has a relaxed feel using modern cuts with a romantic twist. The brand is aimed at fashion forward, free thinkers with a love for life!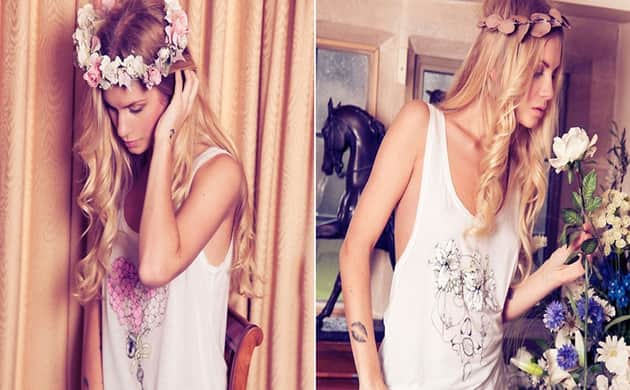 - Can you give us a bit of background on your brand, when you started it and why?
In a nut shell, we are two best friends, Stephanie and Alexandra, whom together have created our new laid back and luxurious fashion label, Language Of Flowers. Our debut collection is a range of tees & tanks, all designed and illustrated by hand and screen printed here in London. Stephanie had just left the world of finance with her creative juices flowing, when she had a flash of inspiration from one of the books she was reading and soon afterwards, LOF was born!
- What inspires you and your work?
LOF is inspired by the Victorian era in Great Britain, when people were forbidden from expressing their feelings out loud, instead communicating with each other through the gift of flowers. Every flower you see illustrated on our tops is symbolic and has its own meaning, having been documented in dictionaries from that period. We design for ourselves, anything you see in our collection are what we would like to add to our wardrobes.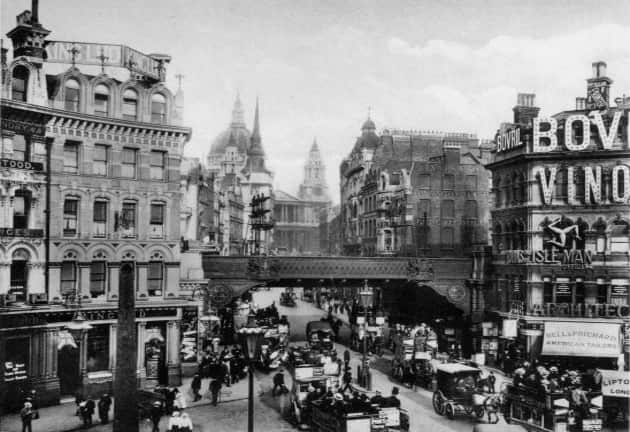 - What is the most difficult aspect of running your own label?
Probably getting the timings right - it has so far proved such a giant learning curve for us! Every day we find out something new about the industry and what we can do to make our next collection better.
- Which part of the creative process do you enjoy most, and least?
Stephanie: I enjoy watching our ideas come to life! Getting our thoughts down onto paper, it's still surreal for me to see it all come together through our beautiful illustrations. I'm a bit of a hustler by nature so so far I've really enjoyed putting it all together and seeing the end product on a tee that people desire and want to buy. Least favourite is paying all the bills… Running your own fashion label with no outside investment can get expensive!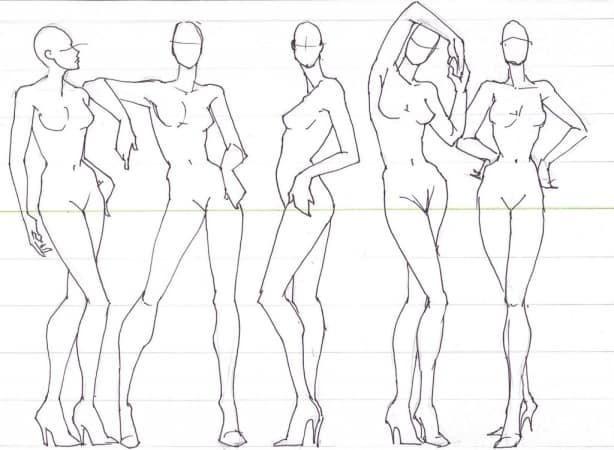 Alexandra: My most favourite part of having LOF is designing the illustrations. If I could just escape to the countryside and draw every day, I'd be the happiest girl in the world! My least favourite bit is working to a deadline, but luckily Stephanie and I, in addition to being best friends, have skill sets that perfectly compliment each other so we are always their to motivate and encourage each other when its needed!
- Is music important in your working day, what is on repeat at the moment?
Yes absolutely! Admittedly, neither of us have particularly mature music tastes but we're unashamedly proud to admit that we both love commerical, cheesy songs. Last year, Carly Rae Jepsen's, Call Me Baby was on constant repeat… Our current song of choice at LOF HQ is Daft Punk's, Get Lucky!

http://youtu.be/5NV6Rdv1a3I
- If you had a chance to do it all again, what advice would you give to a younger you?
As it's only our first collection its hard to say, you may have to ask us again in a couple of years! But our initial thoughts are these: Always be curious, don't be afraid to ask questions and look for inspiration in everything around you! Do your research, make sure you get your dates right and make your deadlines without a last minute panic.
- What is your guilty pleasure?
Hundreds of miniature Laduree macaroons, not just delicious but also our color palette inspiration.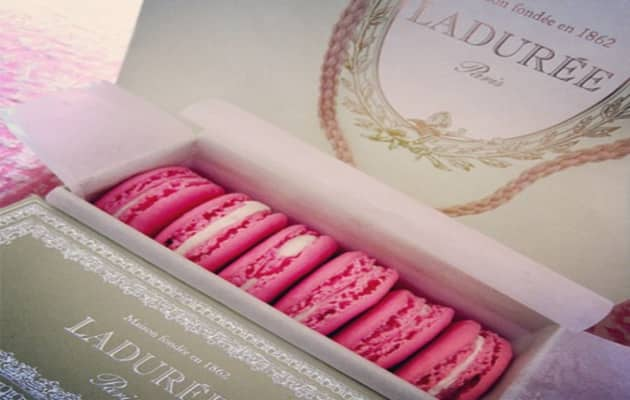 - Where is your favourite city/place?
To be honest, we're happy with any destination in the world, as long as, it's with our loved ones. Of course; a beach, plenty of sunshine and a cocktail or two would be the ideal. Basically, anywhere we can wear our LOF tees!

- Who or what inspires you?We both have amazing family and friends that have always believed in our creativity and encouraged us to do more of what makes us happy! Ultimately, we are not only business partners but best friends and that in itself inspires us to build a brand we can be really proud of!
- Wolf or Badger?
Stephanie: Wolf, obviously!
Bayley: Badger